Fancy a Bonk? Invest in good pants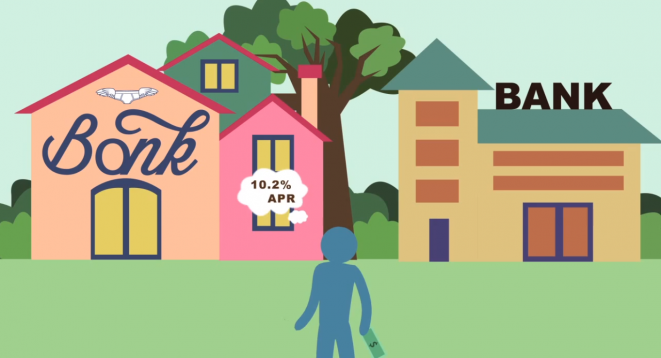 British ethical underwear brand Pants to Poverty has launched the UK's first fashion crowdfunding campaign to raise £100k in 100 days.
In the Bonk of Pants, each lender receives a 10.2% APR made up of 3% interest in cash – and 7.2% in pants.
The ethical business has launched its initiative on the crowdfunding platform BuzzBnk, itself launched in January 2011 to enable social entrepreneurs and social ventures to raise funds and build a crowd of supporters.
Pants will use the funds raised in the Bonk to drive sales of its world changing pants and create massive impact for the farmers and factory workers they work with.
'The Bonk of Pants' was devised in the face of financial regulator stipulations, which do not allow the words "Bank" or "Bond" to be used. And so the "Bonk" was born!
The full list of pantastic benefits to each lender includes:
3% interest in cash per year
7.2% equivalent interest in pant vouchers per year
Ticket to the Pants Annual General Party
Access to the Pants to Poverty Advisory Board
The chance to experience Pants to Poverty's farms and factories in India first hand.
Pants to Poverty describes itself as "an underwear brand unlike any other". Not simply content with making some of the most comfortable and stylish pants on the planet, it works with thousands farmers and factory workers across India to celebrate fashion as a beautiful tool to change the world.
This expansion will enable Pants to Poverty – which is also one of the first Deloitte Social Innovation Pioneers – to develop its work and that of its partners across thousands of farms in India, supporting various social projects – from child-labour-free, farmer-owned seed companies to real living wages and empowerment models in garment factories they work with.
"The money raised will carry great social impact throughout the supply chain as it enables the expansion and scaling of a business model which proves fashion can change the world – from cotton to bottom!" said Ben Ramsden, Pants to Poverty's founder.
Ramsden added: "We demonstrate that doing good both socially and environmentally can reap financial and personal rewards. No matter who you are or what you earn, you can support us in achieving our target, not just with money but also by spreading our message to make poverty history through the power of pants. By being savvy with your philanthropic capital and making a 5-year loan to Pants to Poverty, you can create a brighter future for both people and the planet."
What are you waiting for…. Head into the bonk and join the pants party!
Support the initiative at BuzzBnk – and follow the project on the Twitter hashtag: #bonkofpants