£30m in premises loans now available in Wales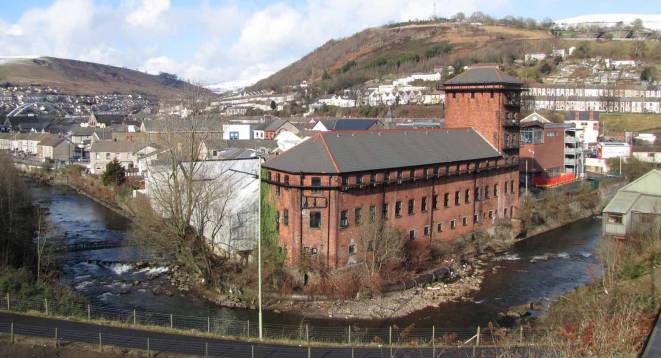 A new £30 million loan fund aims to create a network of business centres and community hubs for charities across Wales by 2018.
A joint venture between Unity Trust Bank and Wales Council for Voluntary Action (WCVA), the fund will make £6 million available every year for the next five years to help organisations finance new premises or refurbish existing properties.
WCVA chief executive Graham Benfield said: 'This finance will provide opportunities for organisations to own their premises and develop an asset base. This will allow them to control their costs, tailor their facilities to the needs of the people that use their services and work towards a more financially secure future. 
'Increasingly we are also seeing the value of 'community hubs', and we envisage this fund helping to create a network of focal points within communities across Wales providing social and economic opportunities to local people.' 
The fund was launched on 29 November at WCVA's annual conference in Cardiff and has the backing of the Welsh Government.
Local government and communities minister, Carl Sargeant, said: ''I am delighted to see the third sector finding new ways of financing its work. The significant finance that this new initiative will make available to organisations across Wales is very welcome.'
The first loan to be made through the new fund will be to Rhondda-based charity Valleys Kids, which will allow it to re-finance their purchase of The Pop Factory in Porth and help develop a residential centre for young people on the Gower.
Richard Morgan, funding director at Valleys Kids, said: 'The Factory is important because it allows us to provide excellent, first-hand support to young people who want careers in the cultural and media industries. It's about giving young people a chance.'
Richard Wilcox, managing director at Unity Trust Bank, said: 'As a socially responsible bank, Unity Trust Bank has a commitment to developing the social economy in order to further economic stability, create job opportunities and underpin strong communities. That is why we are delighted to be partner with WCVA in financing this loan fund in order to help Welsh community and voluntary organisations deliver vital services to local people.'
To find out about the loans, contact Jon Field, Unity Trust Bank jon.field@unity.co.uk or the WCVA Helpdesk 0800 2888 329, help@wcva.org.uk