Five tough questions for UK social enterprise in 2013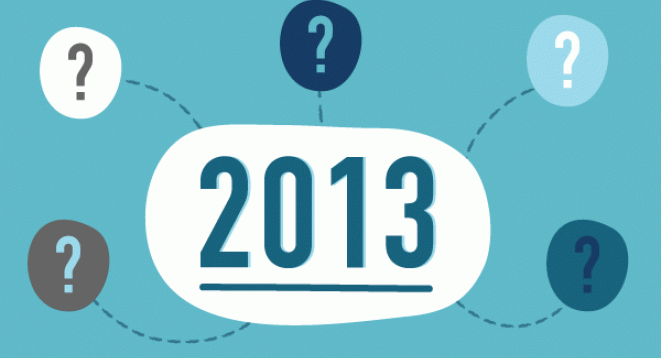 Before we launch headlong into 2013 we thought we'd take a moment to review the past year in the social enterprise sector across the UK – and ask five tough questions social enterprises and 'the sector' must answer in the year ahead.
The RBS SE100 Index once again showed that the best performing social enterprises can take on all comers, with the top 100 fastest growing social enterprises blowing the 100 fastest growing FTSE companies out of the water with average growth of 60% to 48%.
It was a good year too for Social Enterprise UK. Not only did they take on – and beat – corporate giants SalesForce over a misuse of the term "social enterprise", but played a key role in passing the Social Value Act. 
The act requires public authorities in England and Wales to look at how much 'social value' they can add to the community each time they award a contract for delivery of public services. For the first time authorities must look beyond the price of each individual contract and see the wider collective benefit of spending.
And no review would be complete without mentioning the launch of Big Society Capital in April, after a decade of talk about using money from dormant accounts and capital from the big four retail banks for social investment. The £600m fund will be released at a rate of £150m a year. 
What does 2013 hold for the social enterprise sector? We outline five of the key questions that sector must face up to in the year ahead.
Q1: Can social enterprises survive the economic gloom?
For all the successes, 2012 was a tough year for social enterprises. Faced with the double-squeeze of a depressed economy and swingeing government cuts, many faced closure, and high profile casualties included Remploy,  Hoxton Apprentice and People Can.  
And although our RBS SE100 Index was an overwhelmingly positive story, one commentator reminded us that although social businesses are successfully creating the majority of their revenue from trading, we must be honest about the high levels of subsidy that many still rely upon in the form of grant funding. 
With more cuts coming in grant funding thanks to the tighter public purse, and a bleak economic forecast, you don't need a crystal ball to foresee another tough year. 
Q2: Can Big Society Capital deliver?
Can Big Society Capital bolster social enterprises' capacity in these straitened times? To an extent –  but realism is required. Investment is not a replacement for grants, and only those with robust business models, stable cash flows and who are deemed 'investment ready' will qualify – which could lead to further disillusionment in some quarters.
Q3: Can social enterprises, mutuals and the voluntary sector deliver where the state has receded?
When David Cameron launched the Big Society, he told the world social enterprise was at the heart of a 'deep and serious' reform of public services.  The state would roll back, and in its place a thriving community of social enterprises, charities and volunteers would step in to improve and enhance community services.
Two and a half years on, the erosion of the state has been brutal – but it is corporate giants such as Serco that now run public services. In reality, the social enterprise sector has nowhere near the capacity required to properly deliver public services.
This week Stephen Bubb, the CEO of Acevo, the umbrella body for UK charity CEOs, declared that the "Big Society" was dead as a concept, so deep have been the wounds inflicted upon civil society by the austerity culture.
Q4: Can brand 'Social Enterprise' keep clean?
One area of growth in the social enterprise marketplace will come from CICs, mutuals and other employee-owned, public service spin-outs. There have already been a proliferation from the health service, with several heralded examples including Central Surrey Health, Medway Community Healthcare and SE100 growth champion Social Adventures.
Some of these organisations are thriving but in the public eye will they simply be perceived as privatisation? Trade unions have stood against social enterprise for some time, and organisations like Stroud Against the Cuts have protested vociferously against social enterprises delivering public services.
Will the public feel the same way, or can they be convinced that social enterprise is a genuine alternative to business as usual?
Brand 'Social Enterprise' still has its challenges, and despite some powerful stories – and storytellers – it will be crucial to get the right messages into the mindsets of the right people.
Q5: Will the definition debate be settled once and for all?
Big Society Capital is also seeking to define the term, to ensure its investees are drawn from the right pool. Expect to see calls for a new legal structure later this year.
One final thing to look out for in 2013 is the newly launched Pioneers Post – the metamorphosis of Social Enterprise Live into a much bigger, broadly focused online newspaper. If only in a small way, we're here to help by providing social entrepreneurs with the news, analysis, learning and inspiration to help you succeed in the year ahead. We are looking at social innovation across sectors, silos and geographies – so although this review looks at the UK, we're keen to engage and hear the stories and opinions of social innovators across the globe.