Confidence is key to getting young people into social enterprise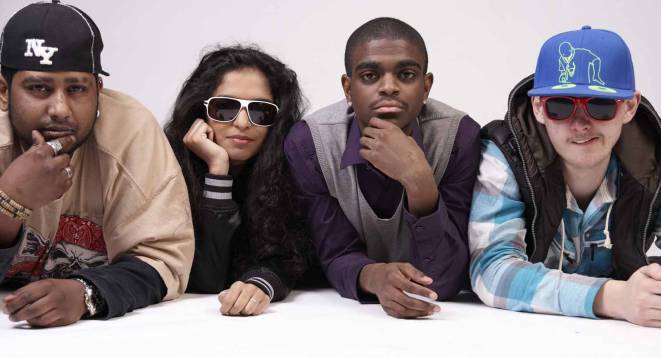 Encouraging and supporting young people to get involved and stay engaged in entrepreneurship is no easy job. Live UnLtd have spent the last decade working with young people, and according to Josie Emberton, confidence is the key.
UnLtd started providing awards of cash and one-to-one support to social entrepreneurs of all ages ten years ago. Among these, we've made over 5,000 Awards worth over £13m directly to young people to help them start up and run their own projects. So what have we learned so far, especially about young social entrepreneurs? 
Our research shows that our approach works because it encourages one thing above all else: confidence. That's not to say that young people start out feeling confident – often they don't – but over the course of their journey running their project, their confidence grows. Our recent report on young social entrepreneur's experiences, I can do anything if I can do this, found that 81% 
of those surveyed developed greater confidence as a result of their award. 
At UnLtd, we have a tried and tested model we call The Confidence Curve, which plots out the personal and professional journey young people tend to experience as they set up and run their projects. We believe that it's through these distinct but interrelated experiences that our young social entrepreneurs  develop their confidence – as they go from taking ownership, facing the challenges, gaining recognition from others, knowing they can achieve and finally, wanting to inspire others. At each stage of this journey, self belief grows and confidence flourishes. Our work shows that skills development – and sometimes employability – is linked strongly to greater sense of self confidence.  For example, 88% of our Award Winners say they develop skills and most feel more employable as a result of their awards. Having the confidence to try new things and step outside of their comfort zone helps them develop these skills and finding out they can do it helps them feel even more confident.
Along this journey it's our job at UnLtd to back a person with their own project and not interfere too much – it's their commitment and ownership which makes it a success. So how do we do this? 
Firstly, young people love a challenge. Our first principle is never to underestimate what young people can do. We respect and believe in young people – their enthusiasm, abilities and skills – and we recognise those that want to go further and push them to achieve more. We have faith and trust in them we know they will deliver. Most do, and many more simply blow our socks off!
Ownership is also important. For us, young social entrepreneurs must be given the chance to run their project their way. It's not our job to tell the young person what activity to pursue. The project they progress with could be anything – cooking, music, street dance – it doesn't matter. What does matter is that it's their passion, their project and that it has a social impact in their local community.
Also, their experience must be real. We don't put on courses or seek to enrol young people in training programmes in a traditional academic way. Their experiences of setting up, running and sometimes failing in business must be based in the real world. We take a supported, 'learning-by-doing' approach which provides cash and support directly to the individual. The cash part of an award goes into their bank accounts. Showing our confidence and trust in them helps individuals to better commit to their project for the longer term.  
Through running Live UnLtd, we've also learnt a lot about the personal needs of the individual entrepreneur. We've learnt that young people need to develop a network of can-do people around them; positive people who will support them and encourage them on their journey. We've learnt that being an entrepreneur – at any stage – can be lonely business and that they need encouragement and support. We've also learnt that entrepreneurs need to celebrate their achievements – they need recognition to make sure that they persevere, continue to build their confidence and go on to inspire the next generation of entrepreneurs. Overall, we've learnt that young people are amazing, do amazing things and can be successful, passionate social entrepreneurs.
Read the UnLtd research
here
.