Should social entrepreneurs raise their (cheaper) beer glasses to the Budget?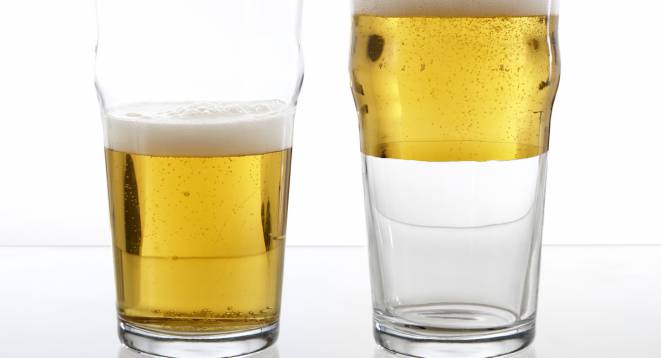 Mine's a pint! Reading the Budget document may be a sobering experience but it's a glass half full rather than half empty for social enterprise. Professor Simon Denny of Inspire2Enterprise and the University of Northampton gives his verdict.
Given the age and habits of many social entrepreneurs, the news that general beer duty is being reduced by 2% from Monday 25 March will bring a smile to faces throughout the land. The Chancellor has taken 1p off the price of a pint, cancelled the escalator for beer duty next year, and voiced his support for community pubs. We commend this Budget to the House!
Reading the Budget document is a sobering experience. The OECD has noted that "global developments have shown that the consequences of losing market confidence can be sudden and severe and a sharp rise in interest rates would be particularly damaging to an economy with the United Kingdom's level of indebtedness". And we are in debt. The Coalition Government inherited a level of borrowing that was unprecedented in peacetime and has not, so far, had to take the steps to significantly reduce debt that have been forced on some EU member countries, thank goodness. 
Against this gloomy backdrop, is this a good Budget for social enterprise? I think there are two very bright points.
The first bit of great news is that social enterprise has been not only mentioned but singled out for praise and special attention by George Osborne. Look at this paragraph, Nick Hurd has clearly got the message across to the Chancellor:
"Social enterprises play an important role in growing the economy, reforming public services and promoting social justice. The Government will introduce a new tax relief to encourage private investment in social enterprise. The tax relief will complement the Government's other recent measures to help social enterprises access the capital they need, such as the launch in 2012 of Big Society Capital. The Government will consult formally on the details of the relief by summer 2013 and the relief will be introduced in Finance Bill 2014."
As Luke Fletcher, the impressive young lawyer at Bates Wells and Braithwaite LLP has blogged, "the announcement is fantastic news and a massive encouragement to all those who have been pushing for a bespoke relief over recent years. Social enterprise will for the first time be expressly recognised in the tax system. It represents, in part, the coming of age of social enterprise."
Before we raise our glasses of (cheaper) beer though, we need to think about the 'why' question. Why should private investors put their money into social enterprise? We have a great opportunity and a great challenge. Social entrepreneurs, and social venture funds, need to get together soon to develop and communicate a coherent case for support that will appeal to the private investor with a social conscience (most people?).
The second bright spot in the Budget was the announcement that Government procurement from small firms is intended to rise fivefold. As we all know, most social enterprises are 'small firms' so, on the face of it, it's good news. However, there is a world of difference between the Chancellor's intentions and the behaviour of individual commissioners and procurement managers. Social entrepreneurs need to get behind the Bold Procurement initiative launched by Dai Powell, CEO of the HCT Group, at a recent social enterprise conference.
Is this a good Budget for social enterprise? Given the state of the UK economy my forecast is that it is 'not too bad, with potential for some sunshine later'. It may not be Three Cheers for George, but perhaps it's Two Cheers and a Beer!