Housing and social enterprise, a partnership for sustainability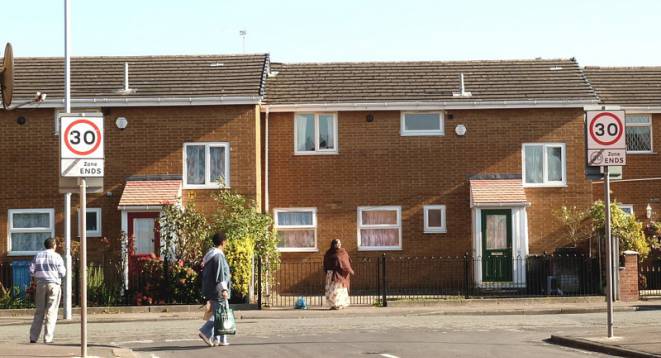 UK housing associations spend around £13bn a year, but social enterprises are not working with housing associations as much as they could be. Peter Holbrook, chief executive of Social Enterprise UK, explains why he would like to see greater partnership between social enterprises and housing associations, ahead of a conference on the theme on 23 April.
One might assume that a good number of the 1,700 registered housing associations up and down the country are working in partnership with social enterprises in one way or another. After all, they both work for the benefit of the communities and in many cases, for residents and groups who are disadvantaged.
Sadly the facts tell a different story. According to The Green Light Report, published by the National Housing Federation, social enterprises don't appear to be getting nearly the amount of business they could and should. Of the housing associations surveyed in the report, 69% spent less than £50,000 a year with social enterprises and 66% had no social enterprises on a preferred suppliers list.


While there are some brilliant partnerships happening in pockets of the UK, there is untapped potential for much more collaboration between these two worlds. Housing associations have immense purchasing power - while the economic downturn has squeezed the budgets of many in the public and social sectors, UK housing associations have a combined annual spend of £13 billion. Social enterprises need to be quick off the mark to get a bigger slice of that pie.

There is new legislation in force that social enterprises can and should use in their approaches to housing associations.
The Social Value Act, Localism Act, Green Deal and Right to Provide are driving the increasing interest in social enterprise among housing associations. These policies won't drop contracts into social enterprises' laps, but I would have quite liked them up my sleeve when I was running a family of social enterprises at Sunlight Development Trust in Kent (before joining Social Enterprise UK). They can however help social enterprises get a foot in the door and start a dialogue.


Getting Sunlight's first contract with a housing association was hard work and took persistence, but after months of knocking on the door of Medway Housing Society and trying various people in various different departments, they decided to give us a try. It also helped that local councillors supportive of Sunlight were strong advocates for us - third party endorsements can go a long way when you're trying to win new customers. It was a leap of faith for Medway Housing Society to give us a try because we were small, but the eventually it happened and they went on to contract our catering and youth services. Once they were on board it made our sell to other associations easier and we ended up working with Moat Housing, London Quadrant and Orbit Housing. 


I learnt that it was important not to underprice your offering. Buyers want quality and most associations have the budgets. Ensure you're covering your costs, that you're providing top quality services, that you're building into your price the ability to evaluate and report on your outcomes and your social impact. And hammer home the message that you're different to private providers that are motivated by profits for their shareholders and owners. I also discovered that not all associations will share the same values as your social enterprise, even if on paper your objectives are closely aligned.
This is where it's important for your staff team to build alliances and relationships with frontline staff working for associations who often see the great work a social enterprise is delivering on the ground and will feedback to staff in senior positions - the decisions makers. It may also be an idea to invite a senior person from a local housing association onto your board.


As more housing associations buy from social enterprises to deliver services and contracts others will follow their lead, and the
National Housing Federation
is keen to raise awareness of social enterprise among their members. This is going to be a huge help in our sectors talking to one another and on the ground we're already seeing really great partnerships that are reaping rewards for our communities.


The Furniture Project recycles furniture for West Kent Housing Association customers, as well as providing white goods, electricals and household items at a reasonable cost. Aspire Bristol delivers a range of services to housing associations including gardening, grounds maintenance, painting and decorating, property refurbishment, carpentry and window cleaning. Your Place, which operates in the North West, Midlands and Carlisle, aims to make some of the most deprived neighbourhoods in Britain cleaner, greener and safer, delivering environmental improvement and neighbourhood warden services. Your Place Carlisle clears void houses and gardens for the local council, and fought off competition from a large private company to win the contract. It helps that the social enterprise provides a better service, clearing properties in just two to three days.


Some housing associations are going the extra mile. Midlands Heart has gone to great lengths to build business professional relationships with their local social enterprises, implementing 'Meet the Buyer' events and encouraging social enterprises to tender for contracts. And Fry Housing has made active efforts in recent years to consult specialist social enterprises about its re-offending policies, while the Accord Group are adjusting their procurement processes and making a concerted effort to encourage social enterprises to tender for contracts.


Research shows that the main motives for associations fostering social enterprise are to create employment for their tenants (91%), to deliver wider community benefit (78%), and to improve service delivery for their tenants (69%). Social enterprises must grab this opportunity with both hands. Housing associations do not have shareholders to worry about and so have money to invest in sustainable solutions. They're blessed with assets, strong balance sheets, and do their own purchasing and procurement. Some are even setting up social enterprises of their own. Working in tandem with housing associations, social enterprises could do a great deal more for people and communities across Britain at a time when they need resilience and opportunity.