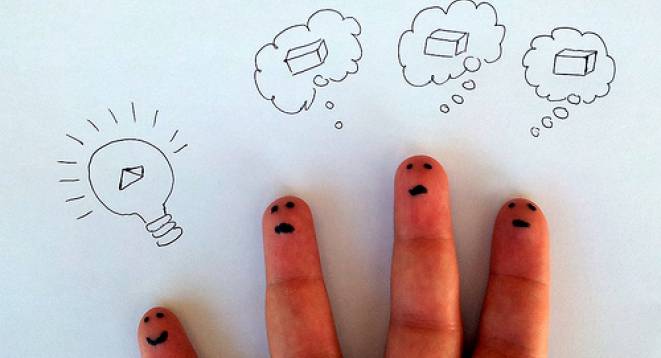 Inspirational social enterprise Five Lamps was named Impact Champion in the RBS SE100 Awards last year. Alongside £10k in cash, the prizes included a ticket to this year's Skoll World Forum. CEO Graeme Oram looks back at a busy and inspiring few days.
I loved the concept of disruption – the theme of the conference this year. It's what the best social enterprises do, but I couldn't help feeling that disruption wouldn't or maybe doesn't come naturally to many of the delegates. I did find that the word audacity was used often. Maybe too often?
I was most inspired by a brilliant video of a young African kid who, after engaging with a literacy programme, read out loud to his community and it was celebrated rapturously, with dancing and singing like he'd just won an Olympic event! Filmed on a mobile, the footage was shaky and out of focus, but it was a fantastic example of life-changing grassroots, social enterprise activity and a reminder that some communities and, it must be said, some social enterprises, have forgotten how to share and celebrate success.
The
Social Progress Index
announced at Skoll would seem to me to be a step change in measuring social outcomes with a great focus on opportunity. Wouldn't it be great to have that kind of analysis at a regional level in the UK?
My big take aways were: Scale remains a challenge – I loved the Khan Academy (a deserving Skoll award winner) and always have deepest respect for Yunus and Grameen, but far too few socially enterprising ideas reach transformational levels of scale. Equally, too many remain grant reliant and unsustainable. Social enterprises winning contracts creates disruption – new models of public service delivery.
If it stacks up, it stacks up! I enjoyed many of the discussions around social investment but I still firmly believe that the very large majority of investments in the social enterprise arena are purely financial, with impact too often left in the 'too difficult' pile.
I would have hoped for a greater proportion of delegates from frontline social enterprises as I firmly believe that the 'acceleration of entrepreneurial approaches and innovative solutions to the world's most pressing social issues' needs to learn more from the bottom up approach.
Skoll was a great few days and I made some brilliant contacts. I felt a real sense of pride that my own organisation,
Five Lamps
, is an organisation doing splendid things which are making a real difference to people's lives and to communities and that our experiences, views and opinions are not out of place in an international arena.
I was also delighted to see the focus on storytelling and communicating impact – 'Stories are data with soul' which was a concept I loved. The line that really got me going though was from Richard Jefferson, talking about his idea of innovation cartography:  'A map is a tool for you to take a journey. It de-risks a process.'