Hey Big spender: Big Society Capital's first year in figures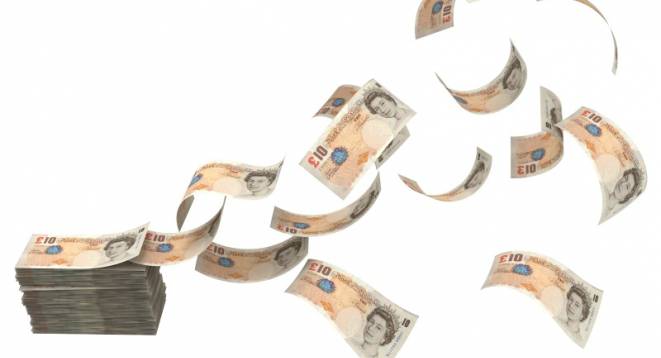 At an event to mark the first birthday of Big Society Capital last night, the "social investment wholesaler" launched its first annual report. Pioneers Post picks out the key figures – from investments made to directors' pay.
In its first annual report Big Society Capital made a serious commitment to transparency, stating:
"We are committed to producing details of the financial and social impact of our investments. We act as a champion for sharing information and expertise across the social investment sector."
True to its word, BSC goes into explicit numerical detail to sum up a year of activities, right down to the salary of the highest paid director (see below). 
So how much made it into and out of the BSC investment pot?
I

n 2012 the company received a total of £119.4m from The Reclaim Fund

 and banks. 

Of that total £56.6m was committed to social investments. 

£19.4m of the commited sum made it out of the money pot as signed investments and a total of 15 investments were made. 
As is to be expected, BSC made a loss of £1,071,787 for the first financial year. 
The report clarifies that the £119.4m of equity investment received during the year, means that despite the losses, BSC is in a position to continue to finance and support its business objectives. 
Delving deeper into the company accounts we get a glance at the returns made on investmens in the social sector.
After just one year of activity the investment gains for 2012 have climb

ed to £685,691.

Mapping the progress of the

Social Impact Bond

, t

he report flags up that at the beginning of 2012 only one Social Impact Bond had been successfully launched. 

Today 14 Social Impact Bonds have been closed and funded. 
Some further number crunching gives the male to female ratio of The Big Society Trust Directors, the BSC directors and its advisory board members.
The male to female ratio for the board of Big Society Trust Directors is 6:1.

There are 17 men on the advisory board and 3 women.

Of the BSC directors 4 are women and 6 are men.
And last but not least, a sneak peak at the top-level salaries:
The highest paid director earned £142,105 in 2012 and received a pension contribution of £15,400
You can read the full report here: