Why happiness creates value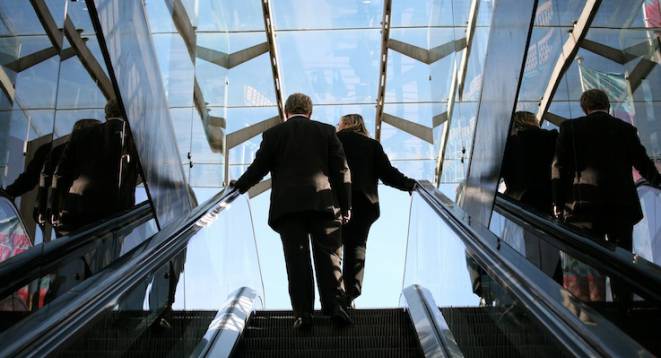 Ceri Jones, head of social impact for Baxi Partnership Advisory, which supports organisations to achieve sustainable growth alongside positive social value says business is missing a trick. You can't expect miserable employees to do a good job, so make them happy.
Esteemed thinkers like leading economist Lord Layard, who founded Action for Happiness and Harvard Professor Michael Porter, who recently launched the Social Progress Index, challenge the idea that economic growth is what gives you wellbeing. They tell us it works the other way around too, and that wellbeing also creates economic progress.
But, the concept o
f "happiness" still rarely makes it into management speak, despite the fact that it underpins every part of an organisation's performance. I recently joined the Baxi Partnership, and our long history of supporting employee owned businesses has challenged me to rethink how I look at the value created by organisations. Specifically, the wellbeing of an organisation's employees and the relationship between this and the full impact it creates. This is crucial – for all organisations, not just those owned by their workforce.
It's not rocket science that high absenteeism and turnover rates connected to low morale, increase an organisation's direct costs in the form of recruitment, temporary staff and the loss of investment in training and development. And when it comes to public services – where we are fundamentally talking about providing services based on one person supporting and helping another – the happiness of the workforce is inherently going to affect the quality of the service.
For many of the organisations we work with at the Baxi Partnership, employees represent 80% of costs. A strategy which aligns the motivations of the management and wider workforce is a key principle of employee ownership, but not exclusive to it, and can create strong foundations to support an organisation's commercial and social impact. Strategy alone may not be enough, but a coherent and imaginative approach can switch on the individual motivations that drive innovation and cost savings.
Triple bottom line commissioning
People's wellbeing and happiness should also be a fundamental part of social value commissioning and should shape decision-making around public sector contracts. The recently enacted 'Social Value Act', which requires commissioners of public services to take into account "economic, social and environmental wellbeing", when selecting service providers, is a step in the right direction.
But, Social Enterprise UK's "
Shadow State
" report highlighted last year that organisations are too often bidding to provide public services solely on the basis of price. This practice fuels a race to the bottom on wages and a spiral of decreasing pay. Unless the Social Value Act is implemented with force it won't remedy the situation.
Low pay has a hugely negative social impact. Firstly, it is the taxpayer who subsidises low pay through in-work benefits such as tax credits and housing benefit.  Secondly, it perpetuates inequality, making it impossible for large sections of the workforce to prepare financially for their old age and retirement, storing up costs for future generations. We heard only this month of 1.3 million homeowners unable to pay off their mortgages, a cost that will inevitably be picked up by the public purse.
In the space Baxi Partnership operates in, there are countless other examples of charities, social enterprises and employee-owned businesses delivering tangible social impact by recognising the value of their workforce. Social sector organisations are refusing to enter into zero hour contracts if it prevents the ability to deliver a quality service. They are aligning responsibility and hard work with a share in rewards, and aiming to add value to employees rather than merely extracting it from them, all of which is helping create positive social impact.
Throughout the social sector we have a keen focus on our 'additional' impact and external impact, in other words the benefits we create for our customers, our service users, and our communities. This focus, driven by the needs of funders, investors and commissioners, is of course important – but only gives us one part of the picture.
We should also be measuring the value of our employees wellbeing and how it connects to the quality of what we do and the outcomes we create, how it boosts productivity and drives innovation. This is key to quantifying social value.