Big Issue's investment arm builds on mission to 'put people first'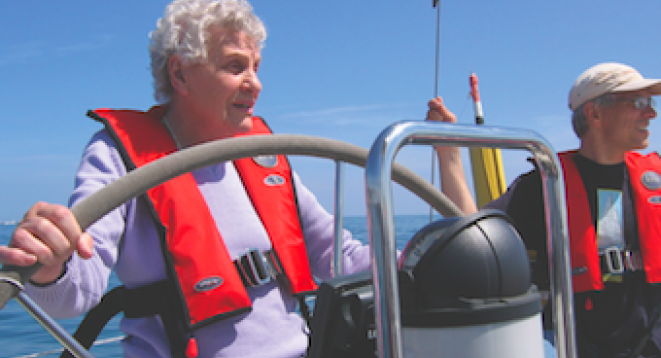 Big Issue Invest and Unity Trust Bank announce £4.3m investment in Sandwell care charity
Big Issue Invest, the investment arm of The Big Issue, has partnered with Unity Trust Bank to help a care charity secure the long-term future of 100 people suffering from conditions such a dementia.
The Big Issue Invest (BII) finance of £725k along with £3.5m from Unity has enabled Sandwell Community Caring Trust (SCCT) to buy a newly built 62-bed residential care home.
SCCT is a registered charity that provides housing and care services for disabled and elderly people in the West Midlands and Devon. The charity will use the home, Hall Green in West Bromwich, to deliver high-quality specialist dementia care. 
SCCT chief executive Geoff Walker said: "Working with Big Issue Invest has made it possible for Sandwell Community Caring Trust to secure the long-term future of 100 older people suffering from dementia and other related problems. BII was flexible, creative and prepared to work in partnership."
SCCT is focused on delivering high-quality services to its users by providing a positive working environment for staff. Walker said: "Our carers are absolutely committed to the people they look after. If you want people to work with respect and dignity, that is how you have to treat them." 
This person-centred approach has transformed the business. When the enterprise 'spun out' of council ownership back in 1997, workers had on average 22 days off sick each year. For the past seven years that figure has been less than one day.
Nigel Kershaw, chief executive of Big Issue Invest and chair of The Big Issue, said: "Putting people first came over so powerfully when we first met Geoff in 1996 when he was setting Sandwell up. This respect now runs right through the organisation and makes it such a proud investment for us."
Andrew Jesson, relationship manager at Unity Trust Bank, said: "SCCT is an inspirational organisation with great vision and leadership and a dedicated team. As a social enterprise ourselves, Unity Trust Bank is all about creating positive impact. We are incredibly pleased to be partnering with Big Issue Invest to help SCCT increase its capacity to deliver excellent services in the health and social care sector."
The deal is BII's twelfth investment in the health and social care sector, and demonstrates BII's mission to use finance to help communities and people in greatest need.
BII provides investment of between £50,000 and £1m in both loans and equity.  Since 2005 BII has invested in more than 160 organisations, creating jobs and improving the quality of life for people living in Britain's poorest communities.
BII's investments are focused on what it calls 'transformational social enterprises', including Jamie Oliver's Fifteen, 4Children, HCT, Moneyline, Thames Reach, Turning Point and War Child. Dividends generated by Big Issue Invest are either reinvested or paid to The Big Issue.
BII's other recent investments in the health and social care sector include:
– Birtenshaw, a Bolton-based charity providing services for children with severe learning and physical disabilities.
– Midland Psychology CIC, a community interest company offering mental health and support services to children, young people and families.
– Highland Home Carers, an employee-owned organisation offering at-home care services for vulnerable people in the Highlands of Scotland.
Nigel Kershaw said: "Our mission is to dismantle poverty and inequality, and we do this by investing in social enterprises and charities providing sustainable solutions to social and environmental challenges. We work with organisations that have a track record and deliver high social impact ­– we've invested in 160 so far and we want to help many more."