UK's top social enterprises revealed in RBS SE100 Index awards shortlist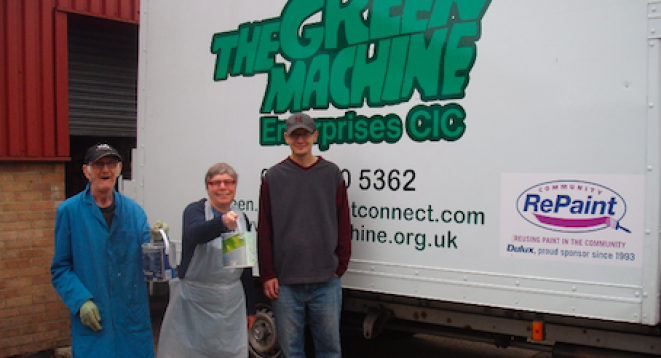 The shortlist for the awards for the most impressive social enterprises in the UK has just been revealed.
The RBS SE100 Awards will take place in November as part of Good Deals, the UK's leading social investment conference. Now in its fourth year, the RBS SE100 Index is the UK's leading listing of top social businesses, rated on their financial growth and social impact.
More than 850 social ventures have submitted data on this year's Index, and more than 3,400 organisational profiles have been started on the new online platform launched during the past few months – at SE100.net. The newly built platform will not only provide annual and quarterly data that can be compared to previous data sets – but it will now also provide live, up-to-the-minute data on the latest growth and impact figures from the UK social enterprise sector.   
In addition to comprehensive market intelligence from the data, each year prizes totalling £25,000 are awarded to celebrate the best of the best on the Index. An expert panel of judges is in the process of picking the winners through rigorous analysis of their turnover, profitability, social impact reporting, sustainability and entrepreneurial approach.
For the fourth year running, the Index has been supported by Royal Bank of Scotland Group. Duncan Sloan, RBS head of community banking, said: 'This year, both the quality and quantity of applicants has been extremely strong, a testament to the success of the sector.'
There are three awards: Sustainable Growth Champion, open to organisations running for more than three years; Trailblazing Newcomer for start-ups; and Social Impact Champion. 
Shortlisted organisations include DIY and affordable paint suppliers Green Machine (pictured), social inclusion charity P3, and social enterprise management consultancy Iridescent Ideas.
The judging process is detailed and not simply based on the top scorers in each category. For example, the shortlisted organisations for Sustainable Growth Champion have not only had their year-on-year growth taken into account, but also their profitability and diversity of income streams.
For the full shortlist, see the RBS SE100 website.
The winners – plus all the headline statistics in the RBS SE100 Data Report – will be announced at a ceremony on 6 November at the Good Deals social investment conference in London.
The RBS SE100 Index is run by Pioneers Post's sister company Matter&Co.