Drop in female applicants to UK social investment scheme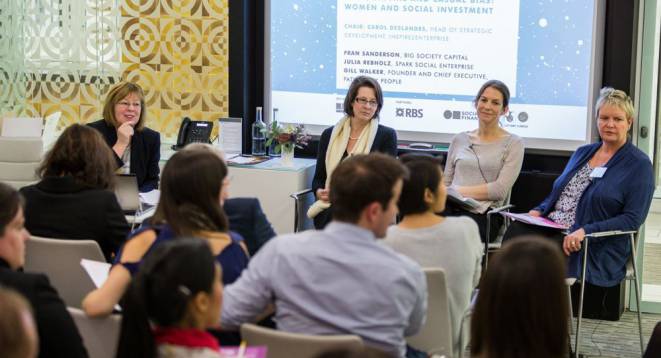 The proportion of women applying to UnLtd's Big Venture Challenge (BVC), which supports social entrepreneurs in the UK access investment and deliver social impact at scale fell from 43% in 2011 to 25% in 2013, UnLtd revealed yesterday.
The programme, funded by the Big Lottery and managed by UnLtd, offers access to finance, business support and connections to help social ventures scale up. 
Findings from the programme were presented at the Cash, Capital and Casual Bias: Women and Social Investment session at Good Deals 13. 
The news sparked a debate about women's interest in social investment. UnLtd staff said they were unsure why the drop had occurred, but pondered whether removing the grant element of the programme had had an effect. Some delegates asked whether women were less risk tolerant. 
In 2011, when 43% of applicants were women, 48% of those on the final programme were women. This year, a quarter of applicants were women and just under a quarter of those successful were women. 
"You can see the final proportion of winning women is almost identical to the proportion of women applying each year," said Jess Cordingly, ventures outreach manager for UnLtd. "This is why we're so keen to get more women applying."
She added: "What I find interesting is that Global Entrepreneurship Monitor data shows that 25% of mainstream entrepreneurs in Britain are women, but in social enterprise, it's 38%. The number of BVC applicants mirrors the mainstream enterprise figure. 
"SEUK also found that despite this high proportion of women leading social enterprises, women still aren't accessing capital and investment in the same proportions that men are. We seem to be finding the same at BVC.
Cordingly said she would like to see the trend researched further as social investment becomes a bigger marketplace. "I don't want it to repeat the same patterns as mainstream investment," said Cordingly. 
She pointed out that in the Wayra UnLtd social tech start up programme, two-thirds of the ventures were women-led. Various research on mainstream enterprise shows that women account for less than 10% of tech start ups. 
One female social enterprise leader in the audience, said she asks a junior male member of staff to attend pitching sessions in her place, because she believes he is more successful.
See more statistics from the BVC,
here
 and look out for a Pioneers Post podcast of this session.