2013 National Business Awards: Social innovation winners announced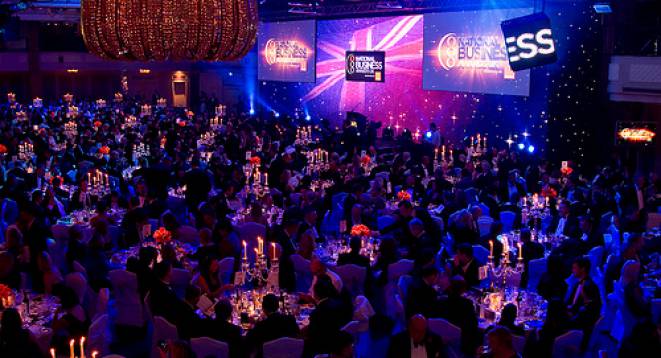 The UK's leading business professionals and social enterprises gathered at the Grosvenor House Hotel in London's Park Lane at the twelfth annual ceremony to congratulate the best and the brightest.
Winners from each of the 17 categories were announced with those receiving awards including Provide for Social Enterprise of the Year, London Bio Packaging for t

he ICAEW 
Sustainable Business Award, 
Safetyflex Barriers for the Innovation Award, and Wates Group for t
he Corporate Citizenship Award.
Alex Evans, programme director of the National Business Awards, said: "The full spectrum of British business has been honoured in 2013 – from exemplary social enterprise to fast growth start-up, inspirational SME to transformational PLC, and dynamic entrepreneur to visionary CEO. TheNational Business Awards truly reflect the quality and diversity driving economic growth in the UK."
Future Champions were also revealed for the first time in 2013 to recognise those who came very close to winning in their award category. These Future Champions included Anglian Water for The ICAEW Sustainable Business Award and Warwick Music for The Innovation Award.
Prime Minister David Cameron opened the event with a video address acknowledging the National Business Awards for recognising excellence in enterprise and honouring some of the biggest business success stories. He told the audience: "A strong private sector is exactly what Britain needs to get back on its feet. I'm determined that Britain becomes the best place in the world to start a business, to grow a business and to do business."
The Prime Minister's message was followed by Sir Bob Geldof, who addressed the 1,200 attending business leaders on the role of business in society. HRH Prince Andrew also announced his support for the launch of The HRH Duke of York New Entrepreneur of the Year Award for 2014.
Businesswoman Dame Helen Alexander, who chaired the judging panel, said: "Congratulations to the 2013 winners – they represent the very best of British business. Being the chair of judges for the programme has enabled me to see some of the shining examples of innovation, ethics and overall success from businesses of all sizes and across all industries – it gives me great hope for a bright economic future for the UK."
You can see the full list of winners
here
.