Light at the end of the Euro tunnel? New EU rules could open £450bn a year market for social enterprises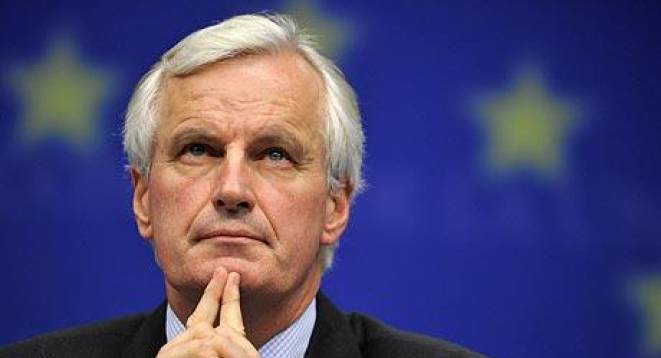 Three years on from Europe's first official endorsement of social enterprise – the Social Business Initiative – 2,000 people are gathered in Strasbourg today to find out how Europe's political and institutional clout will play out for social enterprise and social economy organisations at ground level. 
In 2011 in the wake of the financial crisis, social business gained official recognition on the European stage for the first time. Michel Barnier, Commissioner for Internal Market and Services, together with László Andor, Commissioner for Employment, Social Affairs and Inclusion and Antonio Tajani, Vice-President of the European Commission responsible for Industry and Entrepreneurship, integrated social business into Europe's recovery strategy. 
Social enterprise was written into Europe's strategy for 2020 and the Social Business Initiative (SBI) – a plan to support and grow social entrepreneurship – was launched, as part of a new 'Responsible Business Package'.
"My goal was to make a real difference, to improve the situation on the ground for social enterprises," Commissioner Barnier told Pioneers Post, adding that today's event would be a "platform both to take stock of the achievements so far, and to identify useful actions for the future". 
"In my view there is still lots to be done both at EU and Member State levels," said Ariane Rodert, Vice-President Group III of the European Economic and Social Committee (EESC).
"Particularly encouraging Member States to draft their own national version to the SBI and facilitate a support programme for this model of enterprise. Here access to suitable finance mechanisms (public and private) is central," she said.
"Revised public procurement directives will hopefully cater better to social considerations," Rodert added, as the European Parliament updated 

EU rules on public procurement.
However, discussions are ongoing around how to ensure accountability and how social value created by enterprises will be measured
. A GECES (Group of Experts on Social Entrepreneurship) was set up in October 2012 to agree upon a European methodology for social impact measurement, which could be applied across the European social economy. But the experts are yet to agree on a common standard.
Money: signs of progress
Some progress has been made in terms of access to finance. Last year, the European Investment Fund (EIF), with the collaboration of private sector investors, launched the Social Impact Accelerator (SIA), a €60 million fund, and the first pan-European public-private partnership for social impact investing. 
Another source of funding has been unlocked under the New Programme for Employment and Social Innovation (EaSI), which sets out "to support the development of the social investment market and facilitate access to finance for social enterprises". Some €85 million is to be dedicated to support social entrepreneurship.
But exactly how Europe's money will manifest itself in the daily grind of social enterprises remains undefined. 
Although €375bn of structural funds were opened up to social enterprises in 2011, there are concerns that the national governments and local authorities tasked with making the money available to enterprises are not following up on the opportunity.
"On account of strong government backing for social enterprise, the UK are very advanced in the conversation around how to put EU structural funds to use," said Filippo Addaril, Director of International Strategy and Head of EuropeLab at the Young Foundation.
In the UK, £5.2bn of EU structural funds will be passed onto 39 local enterprise partnerships, all of which make explicit mention of social enterprise in their plans for using the money, though the recipients are still unconfirmed. 
The Strasbourg Declaration
"The EU has committed itself to fostering social enterprise. Now we need make it happen," Commissioner Barnier said.
Views gathered during the event will feed into the Strasbourg Declaration, being developed to identify new policy priorities for the next-coming Commission and Parliament.
"It is key to keep momentum behind the initiative," said Jonathan Bland, founder of Social Business International. "

The Strasbourg Declaration could set the tone and ideas for 
work under the new Commission after the European elections in 2014."
"It is precisely in order to think of these new actions, and to find the priorities for the next Commission, that we are organising a large and inclusive event," said Barnier. "We welcome all stakeholders and their views." 
Get involved:
2. Start tweeting: #SocEntEU