Deloitte searches for next wave of 'social pioneers' to share £1m of support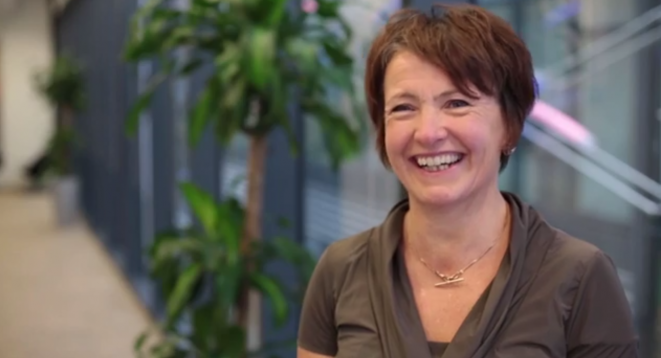 Socially innovative businesses that are looking to grow and become investment-ready are being invited to apply to take part in the latest phase of Deloitte's Social Innovation Pioneers programme. 
The business advisory firm launched the third year of the programme last week, pledging to invest more than £1m worth of time and skills over the next year in the businesses that are selected. 
It is calling on businesses with a clear and measurable social impact and a minimum of two years' trading accounts that show year-on-year growth to take part in the programme, which will see them receive a tailored support package. 
This will include receiving pro bono support from Deloitte designed to make a tangible impact on their business, with help on improving areas such as their supply chain and procurement. 
Deloitte said that over the last two years of the programme, during which its employees had spent almost 5,000 hours helping 46 social businesses across the UK, it had seen some great success stories among the organisations taking part. 
One such business is My Support Broker, which works to move people from being passive recipients of care services to active consumers with choice and control, and is taking part in the current year of the programme. 
Sinéad Brophy, CEO of My Support Broker, said the programme had so far been much more useful than pro bono consultancy she had previously experienced. 
"Because the programme is based on there being mutual benefit – where Deloitte choose organisatons that will help to develop their employees' skills – there is a contract of being equals, which really comes across in the programme," she said. "It's a refreshingly different approach to this kind of consultancy. In this case, unlike with others, we are their client for a year, and that is how they treat us."
She said Deloitte had given My Support Broker help in a number of areas, including advice on digital and e-commerce, and had helped with a strategic review of its business plan. 
She advised others thinking about taking part in the programme to build a clear idea of what they needed from it and to allow their relationship with Deloitte to develop so that it could get to know the business properly. 
Another social enterprise that is taking part in the programme is the social enterprise Vi-Ability, which develops community football clubs that provide opportunities for disadvantaged young people. 
Kelly Davies, founder and CEO of the organisation, said that since being accepted onto the programme last year, Deloitte had helped it with a number of projects, including developing a pilot for a football game it had designed, and building a 12-month growth strategy for the business. 
She advised other organisations thinking about applying to be clear about what they wanted to get out of it in advance in order to make the most of the opportunity. She also said the process had taught the organisation where it could make internal improvements. 
"It's taught us that when you have meetings, you should always make sure you get an outcome from them," she said. "And it's also made us think about things more commercially."
Phillip Scott, manager of Deloitte's Social Innovation Pioneers programme, said it would be looking to work with around 15 to 16 organisations again in its third year. "The key is to find ones we can add the most value to," he said. "Exceptional ones that are really driven."
He said that during the last two years he had noticed that it was really important for organisations of the kind and size that took part in the programme to have confidence in themselves.
"For example, I've seen a few that chase every funding opportunity," he said. "Instead, have the confidence to say no to something if it doesn't match with your longer-term ambitions."
To apply for the programme businesses should visit www.deloitte.co.uk/pioneers. The closing date for applications is Sunday 23 February. Watch the 6-month review video of the current programme for a flavour of what's in store: