7 things you need to know about de-risking impact investment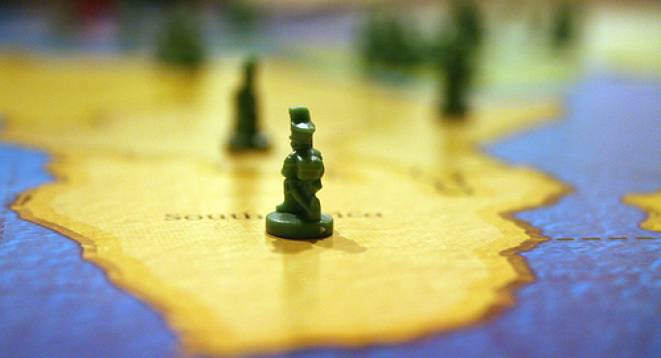 A new report has outlined seven ways to reduce the risks of impact investment so that it could become a credible investment strategy for a wide variety of investors. 
'Shifting the Lens - A De-risking Toolkit for Impact Investment', published at the end of January by Bank of America Merrill Lynch and impact-driven fund manager Bridges Ventures, says that too often the debate about how to better match the supply and demand sides of impact investing focuses on whether sufficiently high risk-adjusted financial returns are possible.
The report instead looks at the risk side of this equation - setting out how the risk levels of impact investment could be mitigated, rather than how the returns could be increased. 
The report, which is based on more than 70 interviews with product developers, advisors and asset owners, firstly identifies five different types of risk factors when it comes to impact investing, namely: 
1. Capital risk - the risk investors face of losing any of their original investment 
2. Exit risk - the ability of investors to sell or transfer their investment
3. Unquantifiable risk - the inability of investors to calculate how much risk they are taking with impact investment due it being relatively new territory
4. Transaction cost risk - the risk that the amount of time and money investors have to spend on managing their impact investment will proportionally outweigh the size of investment they will be able to make in this field
5. Impact risk - the risk that investors will not achieve the outcomes that they set out to or that they could have achieved by investing their money in another way
7 ways to de-risk impact investing
The report then describes seven product features which could help mitigate these risks:
1. Downside protection - Introducing features that limit the potential financial loss for an investor in circumstances where there is a poor investment performance. The report recommends, for example, that government could play an important role here by entitling investors to tax relief in the event of a loss. 
2. Bundling - Offering investors the opportunity to buy a product that comprises of more than one underlying investments. Ideally, each of these investments will be diverse enough so that they are subject to very different types of risk. 
3. Track record - The report says this is the most challenging product feature due to the industry being relatively fragmented and small scale. However it says that inroads are being made here by, for example, well-established managers starting to partner with impact investment experts. "The presence of team members who have worked together for a long time, with brand recognition, can provide comfort to some asset owners," the report says.
4. Liquidity - Enabling an impact product to be tradable on a platform. The report recommends, for example, that it is listed on a widely-used exchange with documentation that allows easy ownership transfer.
5. Technical assistance - This could help address complexity that impact can add to an investment strategy and can take a variety of forms, including improving financial controls, upgrading management information systems and training staff. 
6. Placement and distribution - A specialist advisor or well-known brand explaining the product to unfamiliar audiences. For example, a large bank with wide networks could back and market the product. 
7. Impact evidence - Creating a defined impact strategy for a product and tracking its progress against set expectations. The report says that where this is strongest the evidence also shows an understanding of the product's costs to deliver the target outcomes in comparison to other products.  
Clara Barby, head of impact at Bridges Ventures, said: "By clarifying some of the key risks and exploring features that will mitigate them, we hope that more investors can participate in the market and more impact-driven organisations can access the capital they need."
Andrea Sullivan, head of corporate responsibility, EMEA and Latin America, Bank of America Merrill Lynch added that impact investment was still a niche activity and, in order to broaden the market, it was essential to "clarify and mitigate the associated risks so that we can connect more capital with need."