The Ashoka System Changers #4: John Marks
Effective conflict resolution is about "understanding the differences and acting on the commonalities" of warring groups explains founder of Search for Common Ground John Marks in the next Ashoka System Changers interview.
In 2014 alone approximately 75,000 people died in Syria, over 21,000 in Iraq and more than 11,500 in Nigeria as a result of violent conflict according to global think tank Project for the Study of the 21st Century (PS21). With technology offering radicalised groups and terrorist organisations the platform to influence and mobilise people globally with relative ease, conflict resolution is needed now more than ever.
The Search for Common Ground (SFCG) is an international NGO founded by Senior Ashoka Fellow and former U.S. diplomat John Marks. It has been in the business of conflict resolution since 1982 and is constantly finding new ways to bring communities and warring factions together. It does this through three main avenues including the promotion of dialogue between warring factions, engaging with local communities and through the media.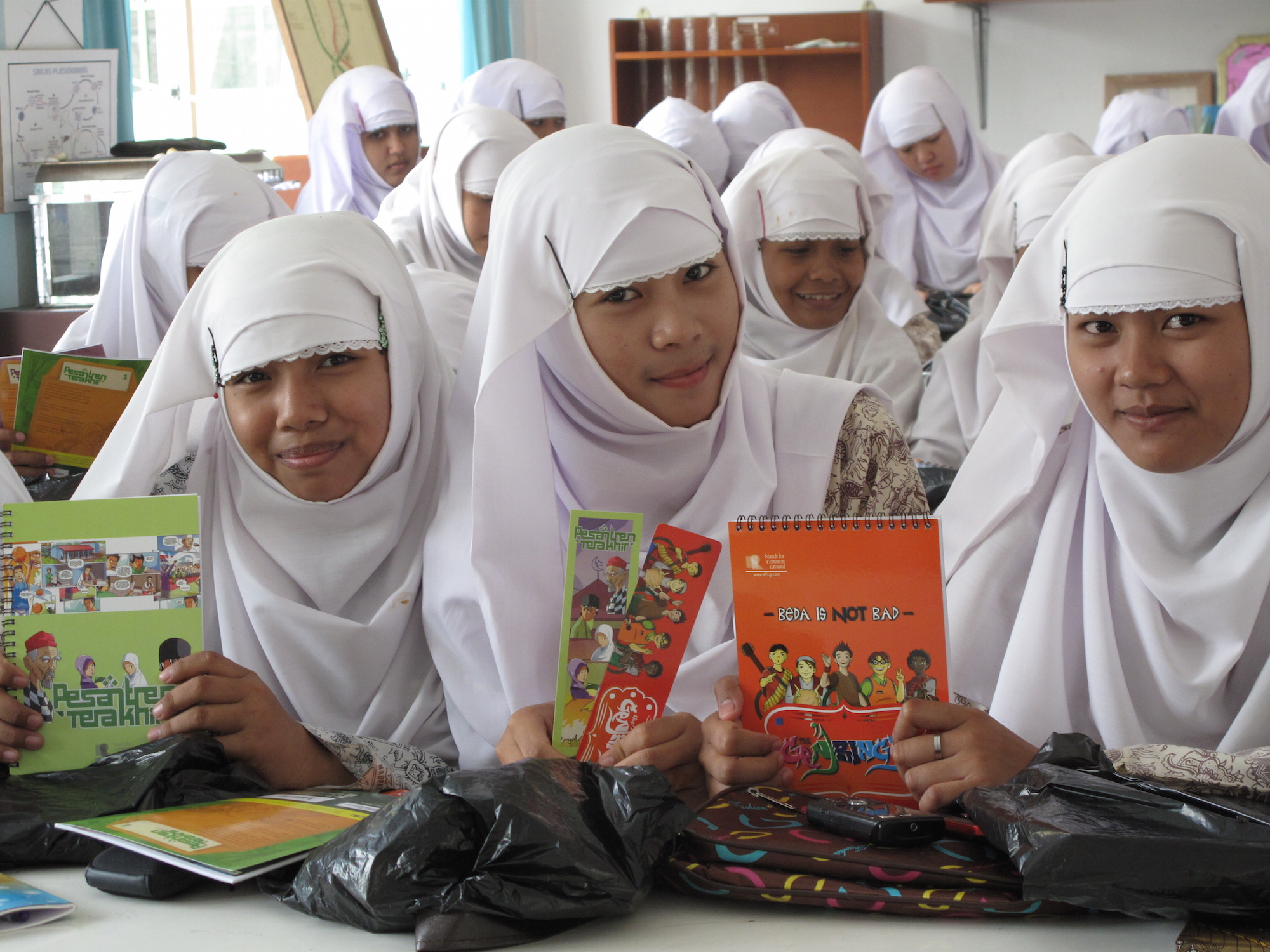 Students from an Indonesian boarding school taking part in an SFCG project. Photo credit: SFCG
SFCG works in 30 countries and has a team of approximately 450 – 83% of which are from the countries they work in. The NGO works with 1,477 local partners and its initiatives – including participatory theatre productions and mobile cinemas – attract around 1.4 million participants each year.
Through its media production arm Common Ground Productions, SFCG produces television programmes including dramas that explore the key conflict issues, which are broadcast in 18 countries. Radio programmes have even more reach, covering 21 countries. 
Having stepped back as president of SFCG, Marks is now a senior advisor for the NGO. He holds an Honorary Doctorate from the UN University of Peace and his work has been recognised by numerous awards including the Skoll Foundation's Social Entrepreneurship Award in 2006.
Photo credit: The U.S. Army