C is for Customers: Don't neglect the frontline
When you're steering a business from the top it is sometimes easy to assume things about your vital customers – what they want and how they will spend their money. Assume nothing and make sure you spend as much time on the frontline as possible.
Liam Black explains hard hitting lessons he learnt when opening up a new social venture in the third extract from his new book The Social Entrepreneur's A to Z.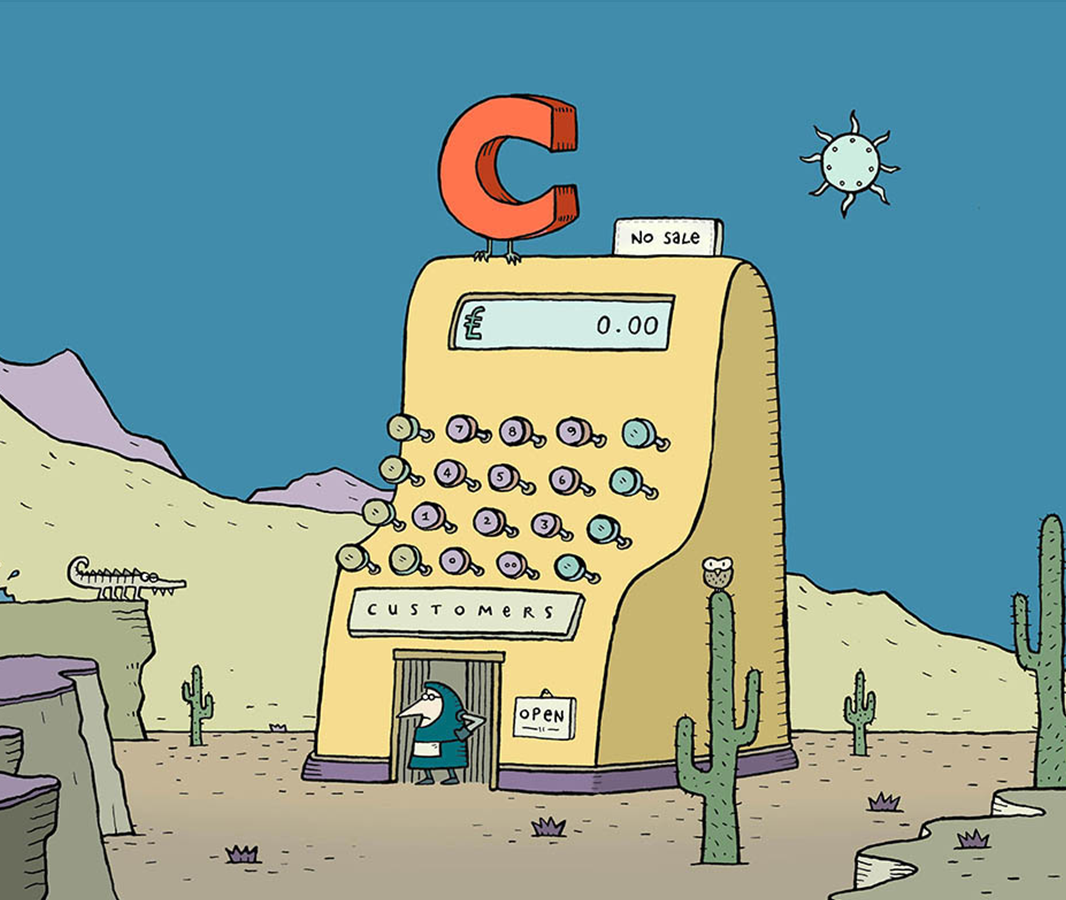 "Repetition makes reputation and reputation makes customers." Elizabeth Arden, entrepreneur
The shop looked brilliant. The staff had shiny new uniforms; the furniture was carefully arranged and sparkled with 'buy me' loveliness. It looked for all the world that the hundreds of thousands of pounds we had spent to refurbish and launch this retail revolution had been well used to bring Liverpool's low-income shoppers a great new offer.
Trouble was, none of the thousands of working class Liverpudlians tumbling off the buses outside the store wanted to buy any of it. They'd come in, stay for a few seconds and leave. And the till remained untroubled by cash. For weeks on end. Board meetings were like walking on broken glass as I tried ever more elaborate explanations for why we were gushing money and failing spectacularly to hit our social objectives.
We had got carried away with our own certainties about our socially enterprising brilliance and not really listened to the people we wanted to shop with us. We assumed that if we spent enough money and really, really wanted it to work, then it would. It didn't.
We opened this enterprise – Revive – at the height of the success of the other businesses in the FRC Group when we thought we could do no wrong.
"We had got carried away with our own certainties about our socially enterprising brilliance"
We wasted a lot of money and would have had a bigger social impact if we'd just handed out envelopes of cash to people as they got off the buses!
But the plain truth is that we – I – had not spent the time to understand what our target customer base really wanted and whether they would pay for what we had to sell them. We had, as a leadership team, drifted away from the times and places where our customers gathered. This is a fatal error.
Ian Galbraith was my congenitally sceptical logistics manager in Liverpool who would roll his eyes at my latest wheezes. His core belief was that people at the top of a company have no real idea what goes on with customers and, worse, pretend they do and always overstate how good the service is. In his memory I present the Galbraith Hypothesis: The degree of confidence in the quality of a service is inversely proportional to your distance from the front line.
So, get close to your front line regularly and see, feel, know how your service is experienced by your customers and beneficiaries.
The Social Entrepreneur's A-Z with foreword by Nobel Laureate Muhammed Yunus and illustrations by Spike Gerrell is available to order through Amazon here. You can read more details on the book itself here.
Tune in to the A-Z Podcasts!...
Liam Black tackles the importance of customer relations with Dr Aravind Srinivasan, the director of projects at Aravind Eye Care System in India and Sandra Schembri, chief encouragement officer at The House of St Barnabas in London. Listen here.