E is for Evidence: Anecdotes and intentions are not enough
It doesn't matter how good your intentions are or whether you have a selection of dinner table anecdotes about the positive social change you have created, every social entrepreneur must demonstrate "total commitment to impact verification". 
In the third extract from his new book The Social Entrepreneur's A to Z, Liam Black demands evidence.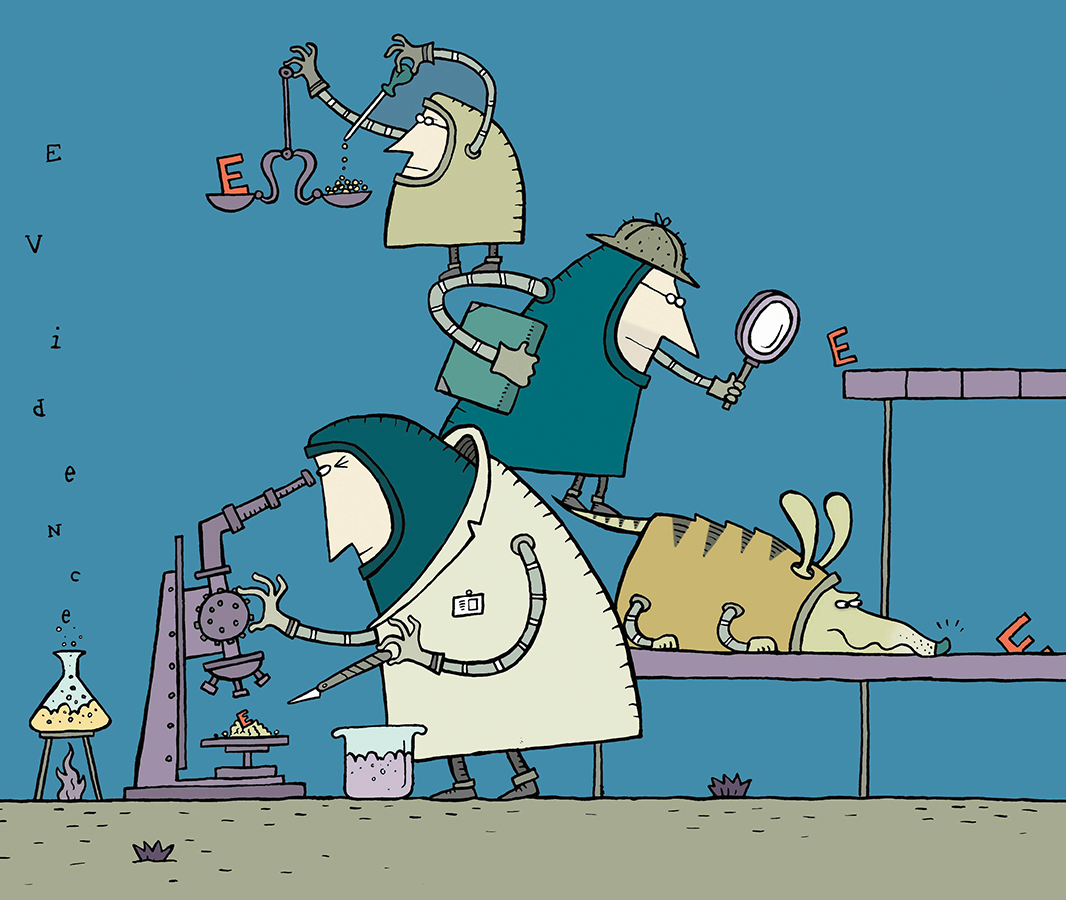 "What can be asserted without evidence can be dismissed without evidence." Christopher Hitchens, contrarian
Social and environmental challenges are complex, messy, multi-dimensional, contested. Over claiming, confusing cause and effect, and not acknowledging unintended consequences are endemic across the non-profit sector.
So, how would you know you were having the impact you say you intend? Generating lots of activity is no evidence of impact. Scaling in itself is no sign of quality of impact. You may reach more people but quality is likely to suffer the bigger the spread.
One business I opened in Liverpool was Create, a recycler of fridges and washing machines to poor families. I pushed for increases in productivity to drive sales. This happened but so did a huge increase in complaints as washing machines flooded single mums' kitchens across the city. One metric was good – number of appliances saved from scrap – another was terrible – rightly furious customers who felt robbed of £35.
At Fifteen I commissioned a report on our work with young people. Everyone was expecting PR fluff so we thought we would confound critics with a blast of honesty. The findings in our report Life in the Present Tense were very mixed: we had missed the mark and let some youngsters down. But it made us change and improve.
"If your feedback loop is not making you wince then it is not working"
I have always found verification difficult, to cut through the noise to discern what really works and what is a pointless, tail-chasing exercise.
But investing that time and money to ask the right questions is an obligation on social entrepreneurs and, when done right, can radically improve performance.
Total commitment to impact verification is rare in the social entrepreneur world. When I was discussing this chapter with my old comrade Jeremy Nicholls – the social return on investment guru – he asked me a great question: "Have you ever heard of a social enterprise CEO being fired for failing to hit his or her social goals?" Actually, no. (If anyone reading this has, please get in touch.)
So, get really clear about your metrics and get someone with no financial or emotional stake in you to verify your results. Anecdotes and intentions are just not enough. If you come in front of me looking for investment I will want data.
And if your feedback loop is not making you wince, then it is not working.
The Social Entrepreneur's A-Z with foreword by Nobel Laureate Muhammed Yunus and illustrations by Spike Gerrell is available to order through Amazon here. You can read more details on the book itself here.
Tune in to the podcasts...
To accompany each chapter of his new A to Z is a podcast, in which Liam Black puts social entrepreneurs from all over the world in the hot seat to discuss what it takes to lead the pack and the challenges along the way. This week Liam talks to "social return on investment guru" Jeremy Nicholls and UnLtd's Katherine Danton. Listen here.