Public service practitioners must learn "to be more untidy"
"Worry less about process and procedure and be more concerned with ideas and trying out new approaches." Founder of Mutual Ventures Andrew Laird contemplates how the philosophy of leading business thinker Charles Handy can be applied to public service providers.
There is a famous saying: "for things to remain the same, things will have to change". This is the essence of business guru Charles Handy's new book The second curve – thoughts on reinventing society. From his vast experience (he has lived eight decades and taken on a variety of roles including marketing director at Shell, professor at London Business School and writer and broadcaster) he has realised that the time to think about the next phase of the life of an organisation, or even your own individual career, is when things are on the up. If you wait until things start deteriorating then it's too late. His philosophy is based on the sigmoid curve – see below.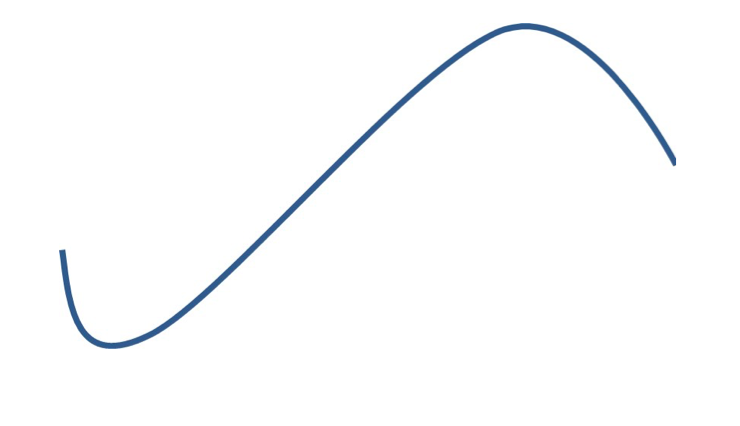 This, he argues, is the natural trajectory of an idea or an approach to doing business or to one's life. It starts with some learning and investment which sees an initial downward slope – but then as the investment kicks in and the learning is put into practice the slope starts to turn upwards and you're soon past the level you started at and heading on to great things. However, all good things must come to an end... Sooner or later the effectiveness and success of your approach will top out and eventually go into decline as your approach falls out of fashion or is overtaken by others doing better things.
Is there any escape from this? According to Handy there is, but it's not easy and requires the brave decision to reinvent yourself when you or your organisation is at its prime. This reinvention is the "second curve" – see below.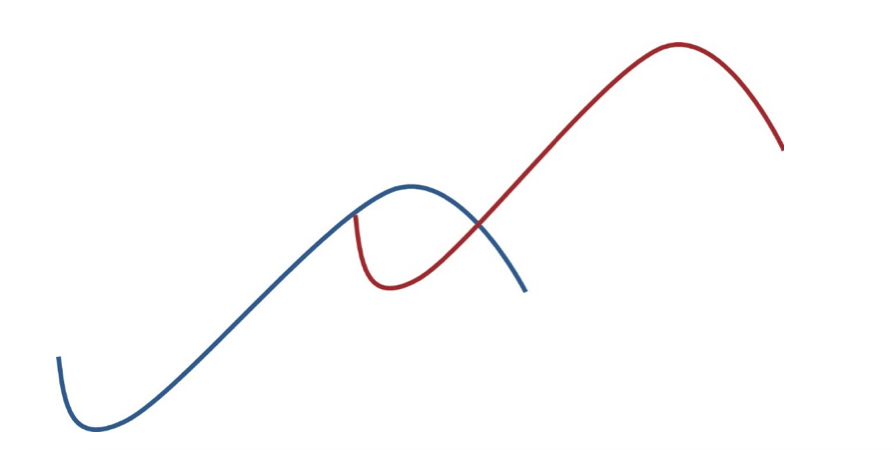 The first thing you will note is that the overall trend manages to continue upwards – but you will also notice a downward turn as the red second curve kicks in. This is the same learning and investment period that the initial blue curve had to endure. You will also notice that this curve starts before the first curve reaches the top – because this is the only point on the curve where there will be the time and resources to invest in the second curve. Leave it too late and you will already be in decline before your second curve bears fruit. As Handy says, "when your income, productivity or reputation is falling it is hard to contemplate anything new". It's also harder to convince others that your proposed second curve approach is right if you aren't at the top of your game.
Lessons for public service practitioners
So how can this apply to those delivering public services? I recently went to a talk that Charles Handy gave at The RSA and was lucky enough to have a few words with him at the end. I explained that our work at Mutual Ventures was in essence helping those delivering public services to find their second curve by being more entrepreneurial and reinventing their delivery model. His one piece of advice was: "Tell them to be more untidy."
Having read some of Handy's books and listened to him speak, I took this to mean worry less about process and procedure and be more concerned with ideas and trying out new approaches. Some things won't work and will be "untidy" – but these are to be welcomed and learned from. Focus too much on being tidy and you won't see the need for a second curve until it's too late.
A small but growing group of public services are beginning to apply the principles that Charles Handy has been advocating for decades. Take Explore in York, the libraries and archives service that 'spun out' of York City Council to become a staff and community owned social enterprise.
In finding an organisation's second curve, Handy talks a lot about self-responsibility. There is no greater example of this than a staff group deciding to take control of their own destiny and their already successful service and reinvent themselves and how they work with others. They now make much better commercial use of their space and work more closely with other services like adult education.
Customer first
Handy also talks about focusing more on the customer than the employer or commissioner. With innovations like personal budgets for social care services, the public service market place is evolving in this direction but many are not grasping the opportunity this presents.
An organisation that has successfully flipped its focus towards the customer is Salford based public health organisation Social adVentures. Again, having formerly been part of the public sector they decided to go it alone and left the NHS to set up as a staff and community owned mutual – its second curve. This was a bold move and allowed the service to become agile and responsive to customer needs.
However, the change in delivery model doesn't change the fact that its public sector commissioners have been reducing budgets. Undeterred by this, and focused totally on the needs of its customers, Social adVentures has bought a number of local businesses such as a garden centre and a children's nursery – its third curve (!). The organisation runs these as self-sufficient businesses but has integrated them with its public health mission e.g. customers with mental health problems gain confidence and build resilience helping out at the garden centre. I know Scott Darraugh and his team at Social adVentures are already thinking about their fourth curve.
These examples show public services can find their second and third curves, but often radical steps like reinventing their delivery model are needed in order to do so. What we need is a generation of second-curvers delivering public services who aren't afraid to think bravely and differently in order to save their service from stagnation and decline.
Photo credit: Halfrain