Social Business Trust: not just 'doing CSR'
Very busy executives are giving up their time to help social enterprises via Social Business Trust. Why are they doing it?
Social Business Trust (SBT) works by steering sought after business professionals towards social enterprises who need their expertise to improve their organisation so that they can increase their impact. How do they do it? Those volunteering are generally senior executives; they're busy enough in their own roles and they have families that also need their time when they're not working. What motivates the suits to give up more of their time to 'put something back'? To find out, we spoke to some of the volunteers from the corporate partners that SBT works with. 
EY and the Shakespeare Schools Festival
Stephen Lambert is a partner at EY, one of the 'big four' audit firms, working in the energy sector. As he puts it himself, he helps companies in that field "get better". It was EY's UK chairman, Steve Varley who switched him onto working with SBT after he let Varley know that he was looking to do something a bit different. "I went to see the force of nature that is Adele (Blakebrough, SBT's CEO) and 24 hours later she came back to me with Shakespeare Schools Festival (SSF)."
SSF trains teachers to direct casts of mixed ability kids to perform abridged version of Shakespeare plays. They make the bard relevant, as well as improving literacy and confidence in the kids. Lambert had volunteered previously through CSR schemes and found himself painting walls "which was fine but it obviously wasn't using our business skills to the maximum and giving value for money. This was something a bit different."
The role that Blakeborough offered was as investment director, overseeing SBT's support for SSF. SBT hadn't partnered with SSF at that point but was considering taking the team on as one of a select group of the social enterprises they work with. Lambert says the time required to get them fit for purpose at the peak of the project was "about a day a week above the day job – evenings and weekends". To help, he drafted in another colleague from EY. How did the company feel about it?
Did I work a bit longer? Yes, I probably did. It wasn't always easy
"Did I treat SSF and SBT as a proper client? Yes. Did I work a bit longer? Yes, I probably did. It wasn't always easy. But the environment at EY… they always encourage people to do stuff like this so I always felt like I had the cover, that this was a good thing to do." Lambert is senior in the hierarchy, so manages his own time and thinks that part of the reason EY supports staff who devote time in this way is that its employees feel good about working for the organisation: "That makes me quite proud of EY. If I'm talking in my leadership role or recruiting, it's another great story for me to tell about the sort of organisation prospective employees might be joining."
Other corporate executives who have worked with SBT are on record as saying that the social enterprises get the same service as any client they would work with. Lambert is especially convincing because of his obvious passion for what SSF do: "As well as anything logical you could say about it, it's about impacting childrens' lives and I'm a father so it hits you at quite a personal level. I see the performances. I see these kids doing extraordinary things."
He emphasises that he was taking the project seriously: "We weren't fiddling around the edges with SSF. It was looking to grow and thrive so it was pretty fundamental stuff. If it had gone wrong it could have broken the organisation up so you needed to concentrate. You have to be fully 'in' is my experience. You can't just be a tourist." Lambert's commitment will be long term and he says that is important: "I'm in it for as long as the team want me. That makes a difference in respect of how much they will listen to me."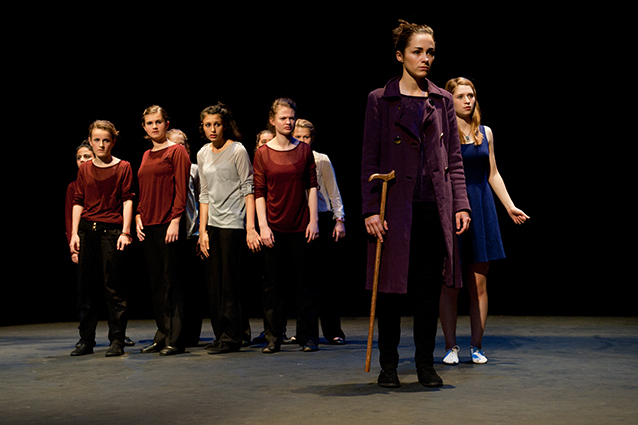 Photo: Shakespeare Schools Festival
Thomson Reuters, Catch Up and HILS
As well as the satisfaction of contributing something to society, of equal value to volunteers is the opportunity to branch out into an area of work that is newly challenging. Matthew Willis is head of business intelligence and marketing automation for Thomson Reuters' Finance and Risk business. A title like that suggests a breadth of experience; essentially, he runs a team of 30 staff who source information and data from across Thomson Reuters who then use that to improve the performance of the business and help decide strategy. A pretty handy set of skills that any social enterprise would like to take advantage of.
Willis was given the opportunity to work with SBT through Thomson Reuters leadership programme and has worked with two of the social enterprises that SBT have in its portfolio. He's contributed about 7 hours to Catch Up, who address numeracy and literacy issues through twice weekly 15 minute one-to-one sessions. Helping them with a key performance indicator and dashboard development project was pretty straightforward for him: "That's my bread and butter. Relatively little effort for me but I can have a fairly large impact."
With Hertfordshire Independent Living Service (HILS), for which he became a trustee through SBT, it's much more of a learning experience. HILS delivers meals on wheels as a means of living independently; it also combats isolation and loneliness.  Willis says that he is "surrounded round the board table by very senior, experienced, very smart people giving their perspective from all angles of organisational life". 
"It's going to be educational," he concludes. HILS is local to where he lives and he sees sitting on the board, which can last for years, as a opportunity to effect change over a long time period, which he says is the primary driver for getting involved.
"Secondarily, I will learn about running an organisation from a perspective outside of my own experience. Around a board table you make important decision about HR policy, for example. I will get more of a birds-eye view of how an organisation is run".
As well as the opportunity of being involved at the top of the hierarchy, HILS was also attractive for another reason: "I went on a drive dropping off meals on wheels and these are all streets I grew up on so it was particularly meaningful to be giving back in that context. It was a connection to my past and giving back to those who needed it the most."
EY and LEYF
London Early Years Foundation (LEYF) runs 36 nurseries, providing an equality of childcare regardless of the parents socio-economic background. It has a hybrid business model, where profitable nurseries in affluent parts of the city subsidise community nurseries in deprived areas. This interested Maria Manwani, a corporate finance consultant at EY, which saw an opportunity via SBT for a secondment to LEYF for six weeks. Manwani was looking to grow her knowledge and EY thought this could benefit both parties. "They knew I could go off, learn different skillsets and bring that experience back to my department."
Manwani worked on fee simplification processes alongside another volunteer from British Gas but also recommended some deliverables that would save time for an already "very stretched" team. It proved to be a refreshing difference to the work that she usually does. 
"Due diligence is mostly about reviewing accounts and doing analytics so it was a nice change for me to see the impact that each of the recommendations would have on LEYF." It gave Manwani the opportunity to have an influence at a high level, "giving insight and recommendations to the finance director which you normally wouldn't have as much exposure to at my level."
It's been nice to work for a cause I believe in rather than making rich companies richer
Manwani says she had always wanted to work with a social enterprise. "It's been nice to work for a cause I believe in rather than making rich companies richer." She's keen to emphasise that she is happy with her employer, although the experience with LEYF seems to have confirmed the road she wishes to go down in the future.
"I love working for EY, I love the culture there. The role I have currently maybe isn't my dream role so that's why it was exciting to experience a different skill set and a different role."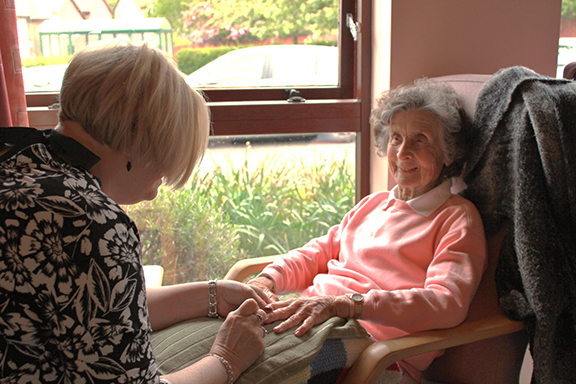 British Gas and HILS
David Alexander is the MD for British Gas Home Repairs and Investment Director for HILS. His introduction to SBT was through a senior British Gas colleague, who was previously the finance director of British Gas. As head of the delivery service part of British Gas, Alexander seemed a good fit for HILS, which had a not too dissimilar model. Part of the home repairs service is franchised out to contractors so although he was senior within a big corporate. "I would have empathy with organisations that were smaller than most. An average franchise probably turns over £1.5m, so their mindset is different ." 
The offer to work with HILS came at a significant time. Alexander's parents had suffered a couple of health scares and he'd discussed how to look after them with his siblings – whether to consider a care home or somehow enable them to continue to live independently. That the name of the social enterprise contained the words 'independent living' intrigued him.
He sees his role for HILS as someone who can source the people that can address the challenges they face. "If they're trying to determine if they have the most delivery runs, I can't help them with that personally. But I've got people who are analysts, they can write programs and sort that out." Encouraging colleagues to help out, he has, he says happily, "put in a whole bloody army"!
Part of the attraction of getting involved for Alexander was the 'trade not aid' model of social enterprise. The network of skills that SBT boast amongst their corporate partners was another. "If I need some support about the contracts and the leases, SBT have Clifford Chance; if I need to do some market analytics, EY have analysts coming out of their ears." 
When you go round with HILS you can see what a difference it makes
Is all this just a bit of CSR that British Gas wants to be seen to do? "I suspect that it probably isn't because the people that I have spoken to speak about the Social Business Trust at a very personal level. It obviously resonates with them." British Gas allow their employees to be paid for one day of volunteering per year but Alexander reckons he's putting in a day every two to three weeks. "You do it because it feels right and it makes a difference, you don't do it because it ticks a box", he says.
When he talks about the net result of HILS' work, the meaning to him personally is obvious. "The quality of life of an individual living in their own home is vastly superior to going into care. When you go round with HILS you can see what a difference it makes. They're in their home, they've got all their personal belongings round them, all their pictures and the stories that go with them. The existence of HILS improves the quality of life no end. It has significant financial advantages for society but when you see people, when you see their smiles… it makes a massive difference."
Photo credit: Shakespeare Schools Festival