Four ways to mobilise your supporters through social media
Activism today is in the palm of our hands – using social media to mobilise your supporters can help your campaign take off. Anna Rickman gives some examples to inspire your next project.
The concept of being a social activist is by no means new. Yet, when we think about activists throughout history such as Nelson Mandela, Martin Luther King Jr and Rosa Parks, we are most likely to associate them with protests in the street or rallies where a speech is delivered, passionately, through a loudspeaker. And while this still happens, a newer form of activism is taking place – and it's all in the palm of our hands.
Social media has given us unprecedented access to people who feel how we do, share our values and want to join our movement. And in an increasingly globalised world, community activism is starting to transcend the more traditional boundaries of race, religion and geography. Digital technology has played a key role in enabling people around the world to connect in a really intimate way.
While these interactions also have the power to generate conflict, casual and frequent exposure to different backgrounds appears to have contributed to a positive shift in global empathy. This becomes clear if we look at the online responses to recent acts of terror, particularly on Twitter, which now attracts 328m users monthly.
In essence, technology has allowed activism to become truly borderless. But how can social enterprises reach potential supporters and inspire them to take action?
1. Offer as many options as possible to get involved
People may feel passionately about a cause but they will have limits in what they are willing to do, so it's important to offer as many options as possible. Take Amnesty International UK's campaign to free Chelsea Manning, who changed the face of whistleblowing when she was the source of the biggest military leak in history in 2009.
The charity set up an online petition to then-President Barack Obama calling for her release, which over 1 million people around the world signed. Amnesty emailed its supporters, urging them to sign the petition and then made it easy to share the petition amongst their own social networks. It also offered supporters the opportunity to write to Chelsea, via its website or by post. For Chelsea's 27th birthday in 2015, the charity featured her in its Write for Rights campaign and she received over 5,000 birthday messages.
Just days before President Obama left office, he reduced Chelsea's sentence from 35 years to just seven and she was released this year.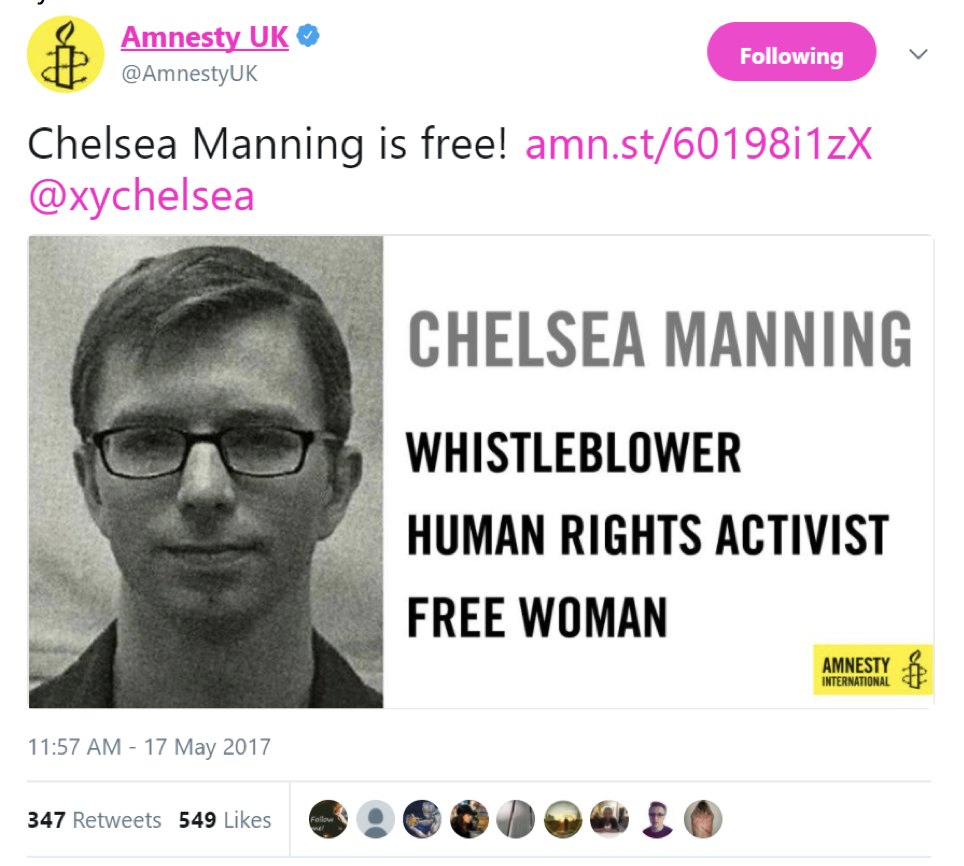 2. Empower people to share their own experience
Giving people a voice to open up about their own challenges is a great way for organisations to engage with supporters. A great example of this is This Girl Can – a campaign by Sports England, funded by The National Lottery. Its goal is simple: to celebrate active women and girls who are doing their thing no matter how well they do it, how they look or how red their face gets.
The campaign actively encourages women to share their activity on social media, using the hashtag #ThisGirlCan. On their website they have a host of blog posts written by women who want to share their journey and inspire others as well as a feed that displays all the social media posts using #ThisGirlCan. You can even create your own This Girl Can poster with your own photo to keep motivating you to stay active via their website.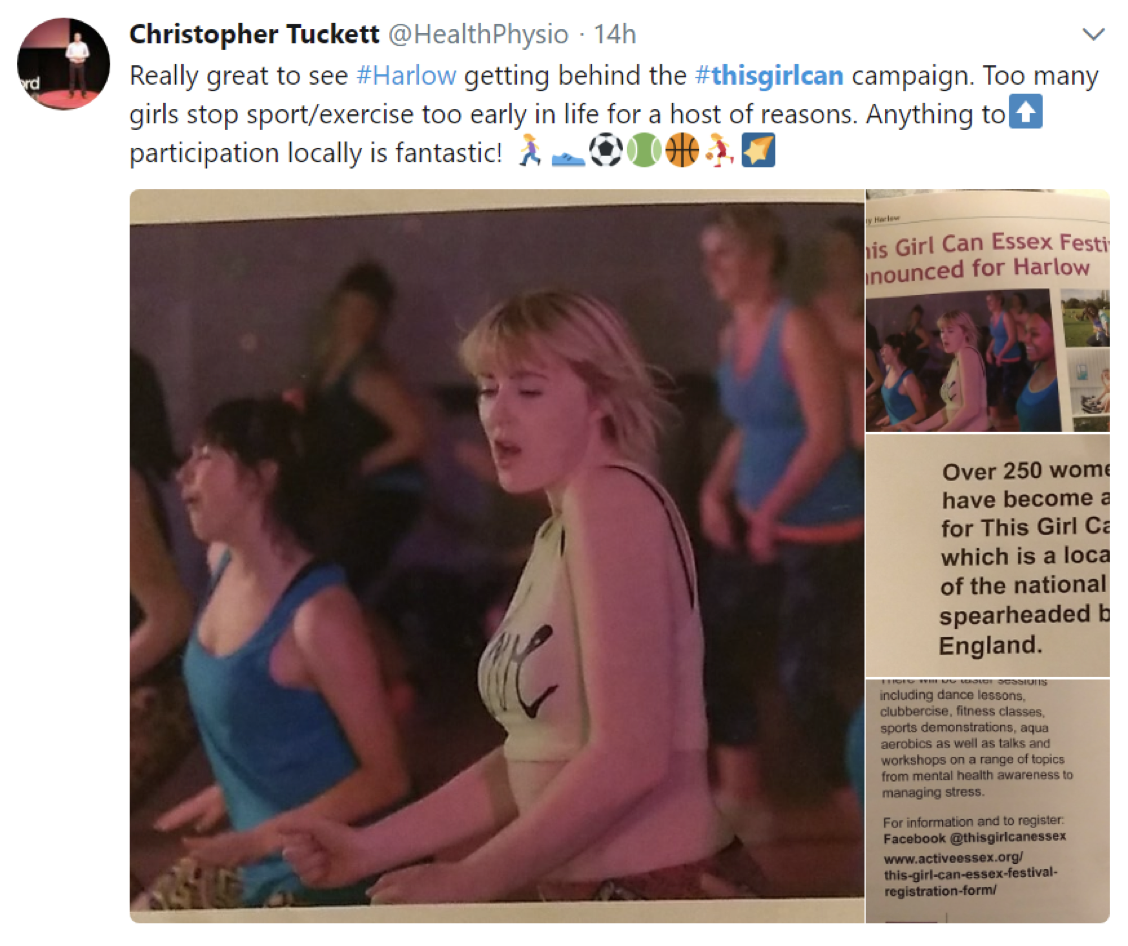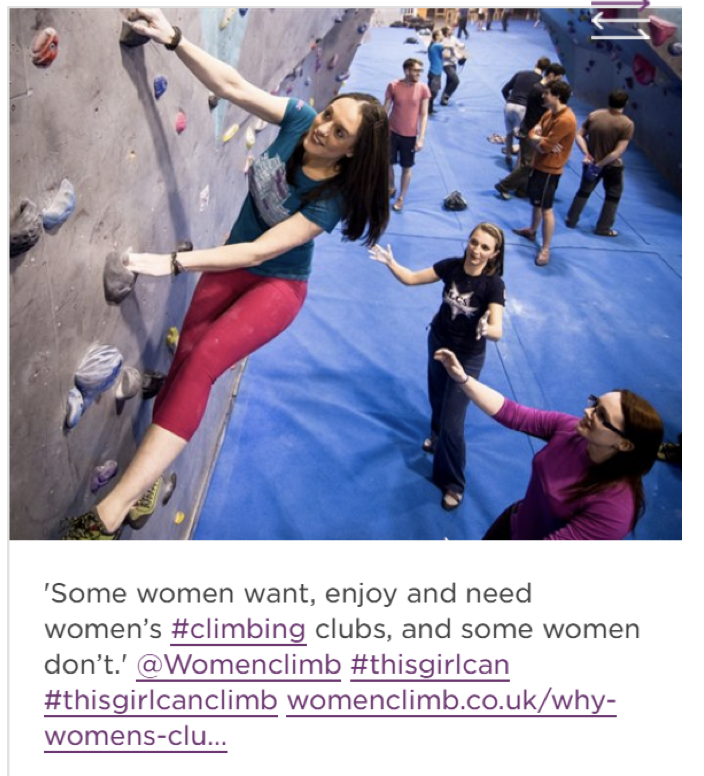 Whilst this campaign is about celebrating physical activity, it definitely inspires women and girls to get up, get active and motivate themselves and each other. By empowering women of all shapes and sizes to share their stories, they are breaking the stigma that only fit, active, slim women are 'sporty'.
When creating your campaign, think how people can get involved in it and share their own experiences through user-generated content. Create a hashtag and actively encourage people to post their own photos and quotes.
3. Be true to your beneficiaries
Many charities are actively trying to change policy or perception, but how many are really staying true to their beneficiaries and their needs?
Scope's End the Awkward campaign aims to address the fact that two-thirds of people feel awkward around disability and that this has repercussions for employment and diversity. The campaign is about changing people's attitudes and behaviours towards disabled people and features videos of people with disabilities speaking frankly and openly about a whole host of issues – such as what not to say when you meet a disabled person and how they're tired of being asked about their sex lives. The hashtag #EndTheAwkward encourages people to talk about disability, learn about the challenges people with disabilities face and how to stop being so awkward.
When creating your campaign, make sure that you have consulted those you are representing so that you represent them accurately. They are more likely then to get behind your campaign and help amplify your message.

4. Harness the power of positivity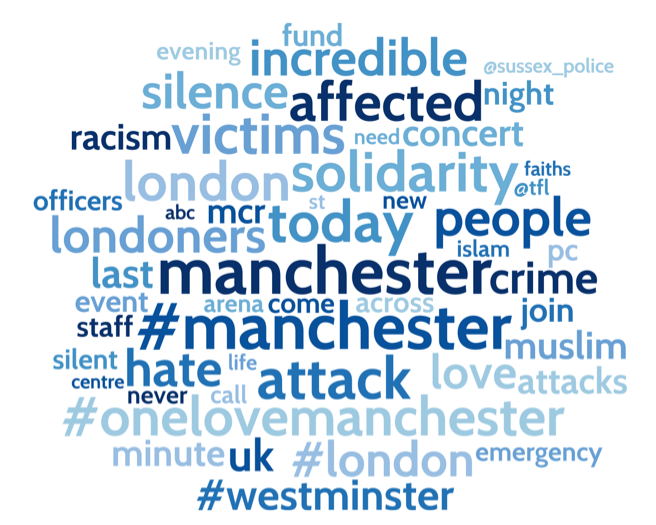 Amid trauma, terror and conflict, it's clear that people are seeking to spread positivity in the face of tragedy. The above wordcloud illustrates the most common words used alongside #WeStandTogether for the attack in Manchester this year – with the actual size representing volume of usage. Note that 'Love', 'onelovemanchester', 'solidarity', and 'incredible' were the most popular words used with this particular hashtag.
Clearly then, social media has a part to play in nurturing this social conscience in us. It is also one of the most convenient and effective channels through which to express this. This is because its accessibility, immediacy, authenticity and inclusivity allows people to connect, gather and organise at scale. Just think of #OccupyWallStreet, #BlackLivesMatter, and the many anti-Trump hashtags that surfaced around his inauguration, including #WomansMarch, #IMarchFor, #notmypresident. If there is any doubt about the real-world implications of this sort of 'social media action', all the preceding examples have led to offline protests and marches.
Think about how you can use positivity in your campaigns to create a movement – even if the subject is a serious one.
If you're looking to inspire people to take action for your cause, remember to give them different ways to offer support or get involved, make it easy for them to share their own experiences (and actively encourage it) and be true to your beneficiaries.
Social media means that there are truly no boundaries to your campaign. There are activists in every corner of the world who are ready to join your movement – all from the comfort of their laptop or smartphone. Technology is a weapon, for good. 
Anna Rickman is director of product and marketing at social media management platform and consultancy service Lightful.