The Unjani story: the nurse-entrepreneurs bringing sustainable healthcare to South Africa
With a huge HIV problem and only one doctor for every 1,000 people, a nurse-led social franchising model is bringing hope, health, education and employment to remote rural areas in South Africa. Laura Nel, Africa director at Johnson & Johnson's Global Community Impact, and Lynda Toussaint, CEO of Unjani Clinics NPC, share the story.
South Africa is struggling with one of the most severe HIV epidemics in the world; it is the country with the largest population of people living with the virus, at 7.1 million. With many citizens also suffering with non-communicable diseases and other health challenges, the country's public healthcare system is under huge pressure.
On average, just one doctor is available for every 1,000 people – and some 84% of families are dependent on public health resources. For most, costly private healthcare is simply not a viable option.
For communities in remote rural areas, the problem is even more profound. Unwell patients are regularly forced to travel long distances and visit several different clinics in search of care, losing multiple days' wages and risking worsening their condition on the journey. With extreme pressure on the few trained doctors, the inevitable result is a health system based on short-term treatment rather than long-term prevention and sustainable community education.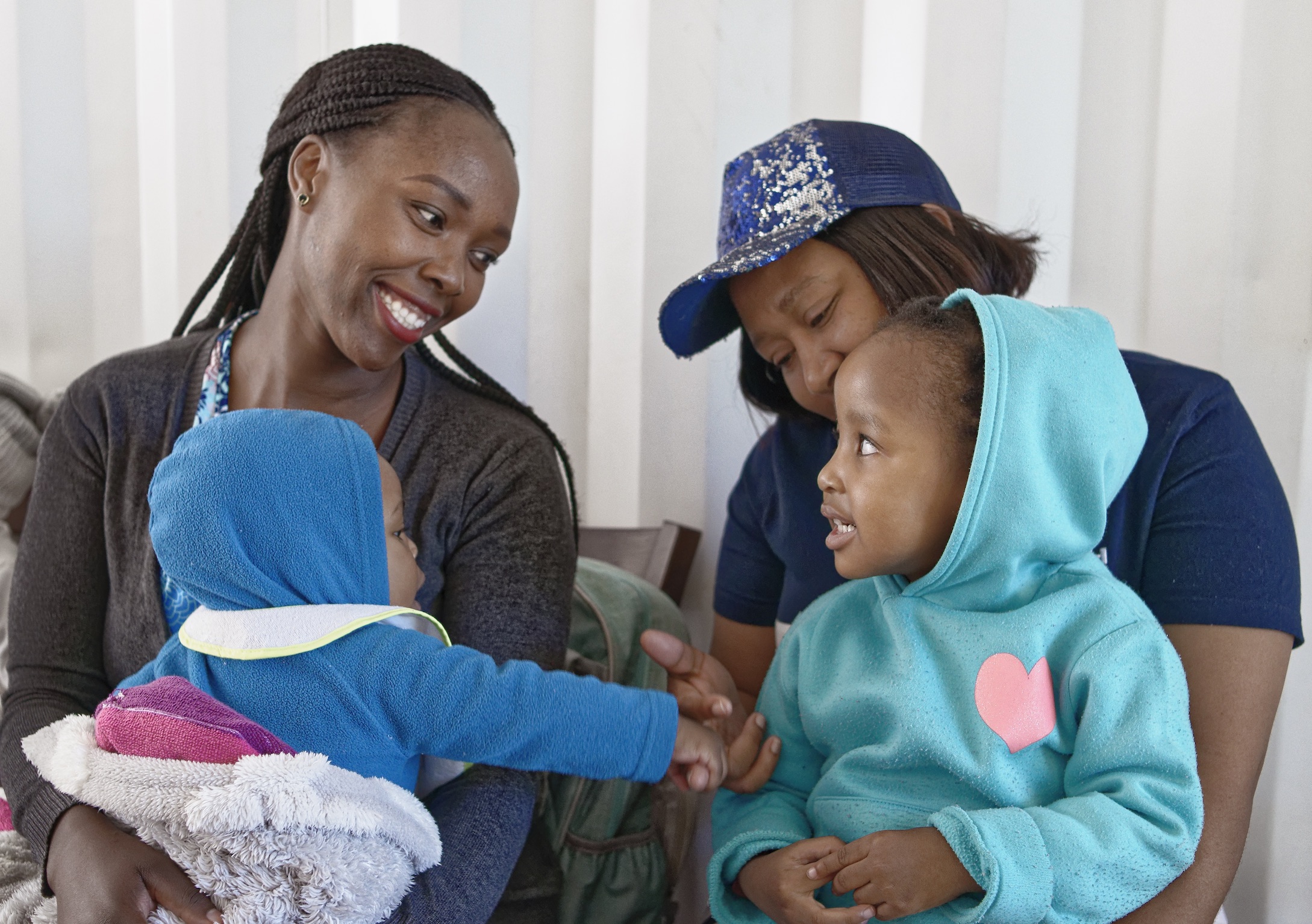 Unjani Clinics: Empowering black women nurses
This is where Unjani Clinics come into play. Unjani Clinics is a 'social franchising' model providing convenient and affordable access to private healthcare services for all, while improving the long-term economic prospects of vulnerable communities.
The Unjani Clinics model works by recruiting black South African female nurses to own and operate their own primary health clinics. The nurses enter into a comprehensive five-year agreement and programme that trains, coaches and supports them to develop the business skills required to run a successful business.
These health clinics eventually run solely on the affordable fees paid by patients in the local community, creating entirely sustainable businesses that are not reliant on securing long-term grant funding or external investment. Unjani Clinics care is much more affordable than traditional private healthcare, and fees are often offset for patients as there is no loss of wages due to days spent travelling in search of treatment.
These health clinics run solely on the affordable fees paid by patients, creating entirely sustainable businesses that are not reliant on grant funding or external investment
The result? Unjani nurses provide valuable healthcare services to vulnerable families and secure their own long-term employment and financial future, stimulating economic growth in their wider community. As of September 2019, Unjani had established 70 clinics in eight of the nine provinces of South Africa, had recorded more than 1 million patient engagements across South Africa and provided permanent employment for more than 220 people.
Educating communities for a sustainable, healthy future
In addition to providing treatment, Unjani focusses on preventative care through community education initiatives.
An example campaign, carried out in partnership with Johnson & Johnson, is the Johnson's Baby and Unjani's "Healthy Skin Project". Its goal is to help South Africans improve the health of more than three million babies by 2020, through educating mothers to better care for their babies' skin and strengthening healthcare networks by implementing the Unjani model in vulnerable districts.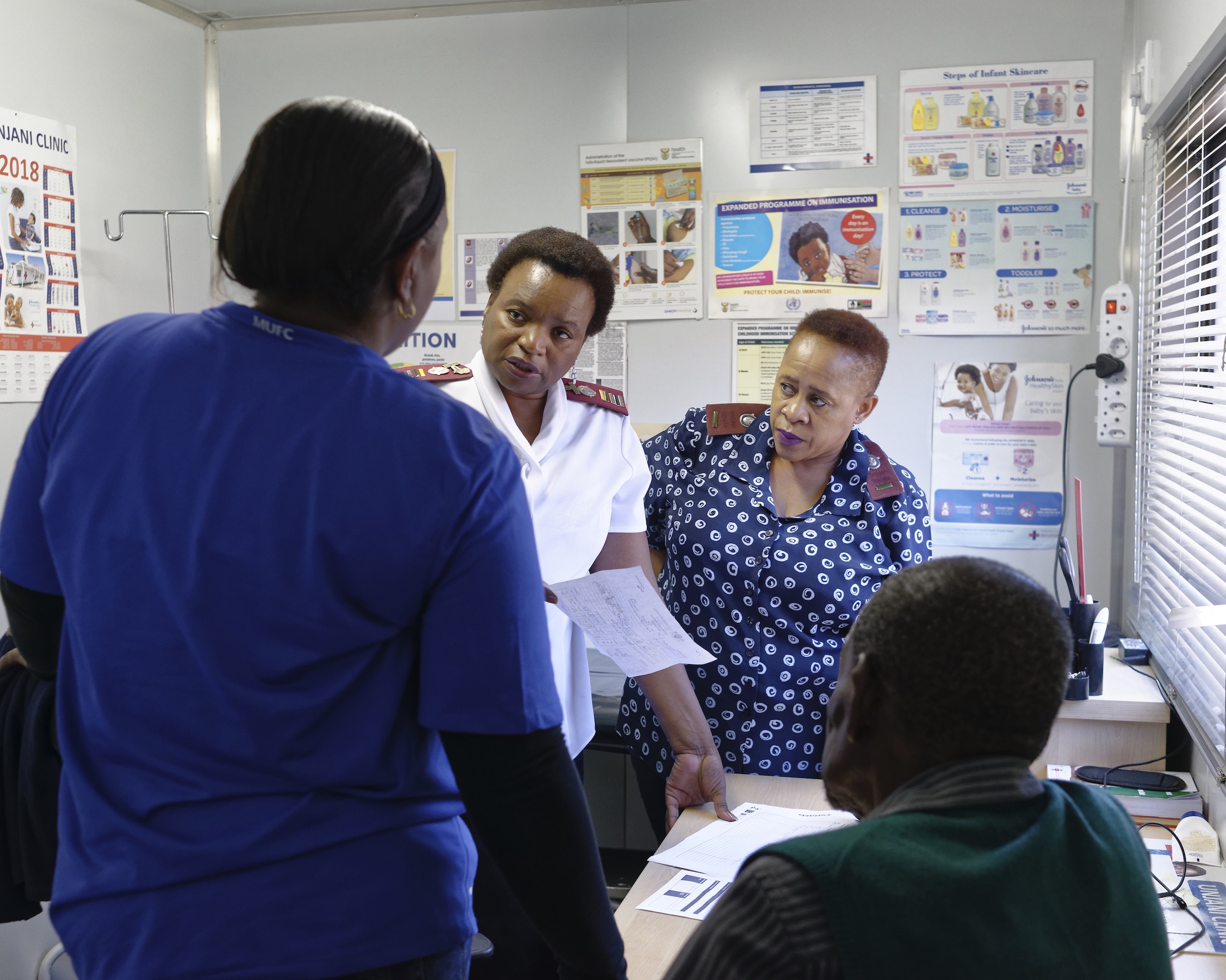 Partnering with Johnson & Johnson to transform global healthcare on the frontlines
Johnson & Johnson supports Unjani Clinics as part of its commitment to changing the trajectory of health for humanity by transforming frontline care. As the world's largest, most broadly based healthcare company, Johnson & Johnson believes it is the responsibility of corporates to fill the gaps where public services are unable to provide required services, and works to build a future in which social enterprises can thrive. By leveraging local insights and reach, the company seeks out creative solutions that can be scaled regionally and nationally with its support.
One of the goals of the collaboration with Unjani is to establish additional clinics, creating jobs and treating a further 240,000 patients each year. The company is further supporting Unjani's future by building awareness of the clinics within target communities, improving the skills of Unjani nurses and their teams, and connecting Unjani to other partners to broaden the network further.
Through Johnson & Johnson's investment, Unjani Clinics now has an opportunity to deliver a level of care to vulnerable populations that has never been achieved before – ensuring a healthier future for South Africa and blazing the trail with a model that has the potential to transform the health of humanity on a global scale.
Lynda Toussaint, CEO of Unjani Clinics, is speaking in Thursday morning's plenary session, Social enterprises driving the fight for gender equality, at this week's Social Enterprise World Forum, taking place in Addis Ababa, Ethiopia, at which Johnson & Johnson is one of the headline sponsors.
Find out more about both authors here.