My Media: Leslie Johnston of C&A Foundation
C&A Foundation is a corporate foundation, affiliated to global retailer C&A, that aims to transform the apparel industry. In 2018, the foundation invested €48.3m, with over 34 new partnerships and 24 renewed partnerships, to increase the production and uptake of organic cotton, improve working conditions, end child and forced labour, foster new circular business models, and build resilient communities. Leslie joined C&A Foundation as its first executive director in 2013.  
Books
I'm currently reading Mariana Mazzucato's The Value of Everything: Making and Taking in the Global Economy, which makes the case that our global economic system should be rewarding activities that create value (as opposed to extract it). This is such an important message, given how critical it is that we act now to address the climate crisis. It's also an excellent review of how political and economic thought shaped policies and public opinion on what "value" means. On a lighter note, I just read Educated: A Memoir, which is an inspiring (and at times, heart-wrenching) story of resilience against all odds. I have always loved Vikram Seth, an Indian novelist and poet, with an incredible range of talent – from the prodigious A Suitable Boy to my favourite book in verse, The Golden Gate. 
Movies
The only time I watch movies is on long-haul flights, yet I struggle to name a few that really moved me. More recently, I loved Captain Fantastic, about a family with six kids who move from living in the wilderness to needing to reintegrate into society. 
TV
When I have time, I do dip into Netflix, and recently watched (binged on) True Detective, a compelling drama (with a talented cast) that, well, just sucks you into its web of intrigue.
I love learning about the (often) hard road that the world's most successful entrepreneurs have travelled
Social media
I use Twitter to track (and be part of) conversations on topics close to my heart: sustainable fashion, strategic philanthropy, mitigating climate change. And for fun – and to keep in contact with my family, who are on the other side of the pond – I am an avid user of Facebook and Instagram (private accounts).
Podcasts
I listen to three podcasts regularly (and usually subject my children – two boys aged 12 and 14) to them as well. Freakonomics – The Hidden Side of Everything: Stephen Dubner is a master at making the seemingly banal interesting, from exploring how names influence bias, to learning why projects are always late. How I Built This with Guy Raz – I love learning about the (often) hard road that the world's most successful entrepreneurs have travelled; these are stories of ambition, resilience and grit. And The Ted Radio Hour – each podcast takes a theme (like "How to be better" or "Failure is an Option") and inspires and delights with snippets from various Ted Talks and deeper interviews with the speakers.
Newspapers
I read the BBC News and New York Times (both online) every morning, usually during my morning bath. (That's when I also scan Twitter to get a feeling of what people are talking about.) My husband is convinced that I will one day drop my phone in the bath, but so far, so good.
Music
I lean toward old school tunes, such as that of the Rat Pack. I could listen to Frank Sinatra croon all day. But usually, I listen to it when I'm making dinner for the family.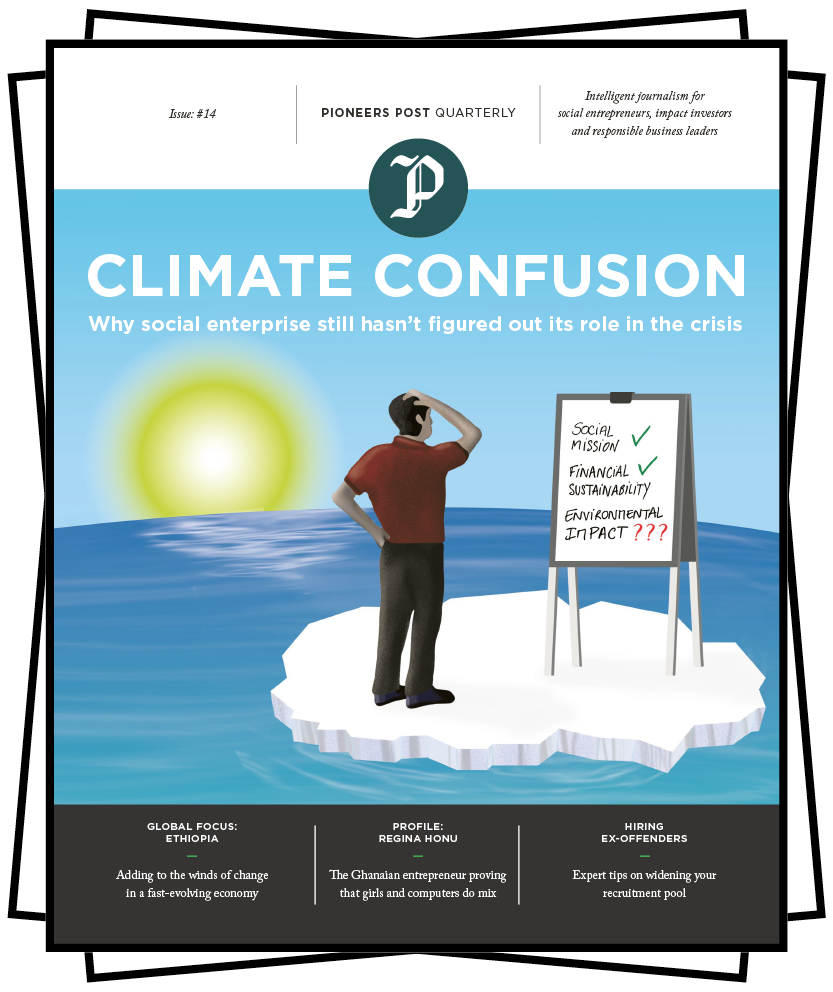 This article first appeared in Pioneers Post Quarterly, issue 14. Read the full issue here – or subscribe now for access.