So you want to change the world? Brace yourself for the impact delusion
PART THREE: The world is full of "charlatans, greenwashers and Instagram lifestylers" keen for social change – as long as they themselves don't have to change, says Liam Black. So if you think you have the answers to the world's problems, be brutally honest about what's driving you. The third instalment from his new book, How to lead with purpose: Lessons in life and work from the gloves-off mentor.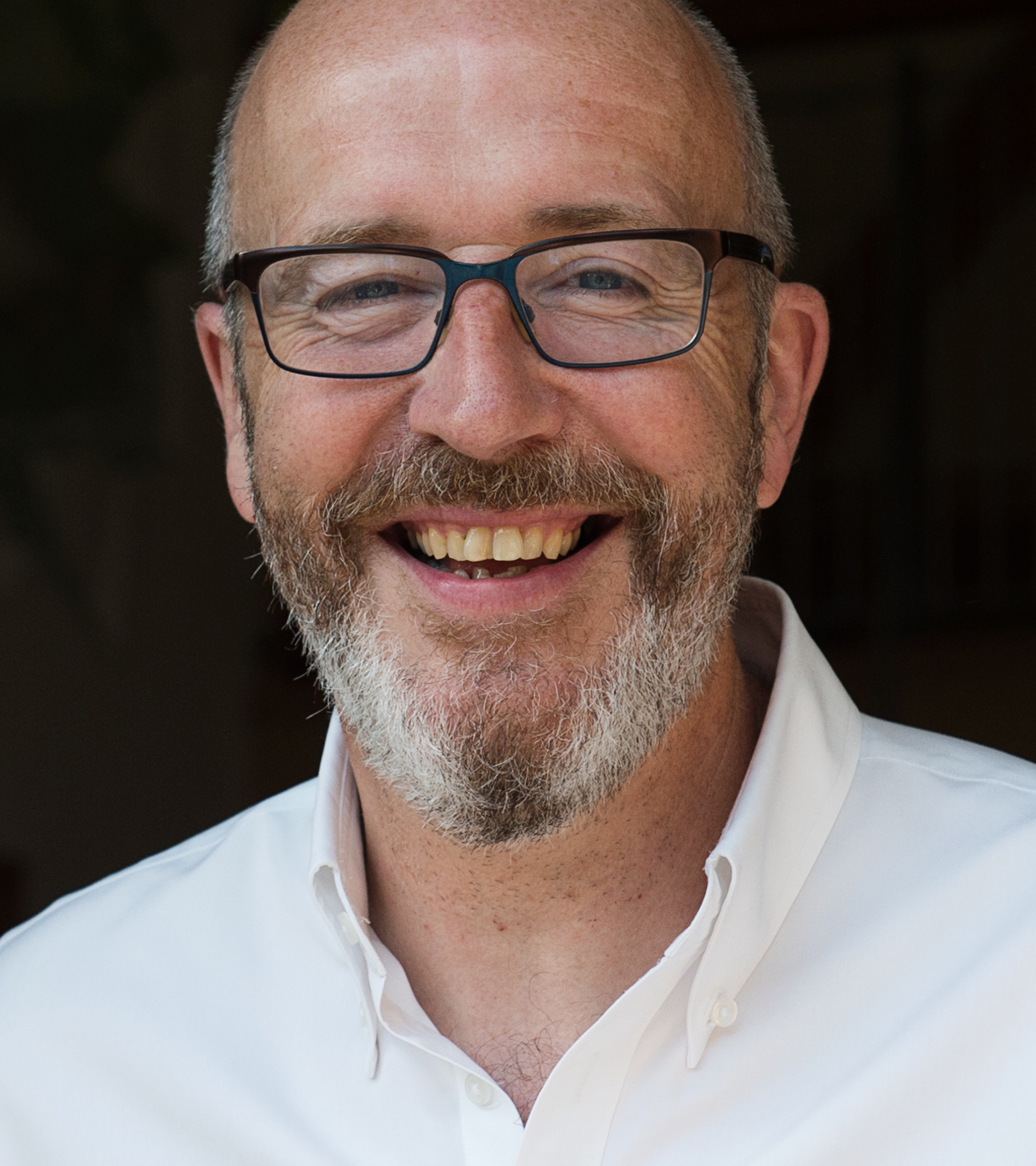 Most of those I mentor, myself and I suspect you, dear reader are in the richest 0.1% of the world's population. We, unlike so many of the Earth's people, do not need to worry too much about money, food, shelter and security. We have the luxury of being able to spend time thinking about whether our work has meaning and purpose beyond simply making a living. For many people the purpose in work is to simply put food on the table and pay the rent doing whatever job they can get.
The impacts of Covid were grotesquely unevenly distributed and the virus mercilessly exploited the inequalities that disfigure Britain. The deliberate run-down of public services in the last 10 years in obedience to the Conservative Party's cult of austerity left many people vulnerable to a pandemic long predicted by scientists and ignored by the rest of us.
But the pandemic did – for a few months at least, in the spring and early summer of 2020 – force us to see who is really adding value to society in their work and to acknowledge that this is utterly unconnected to financial reward.
It wasn't the country's hedge fund managers, PR consultants or corporate lawyers that we turned out on our doorsteps to applaud and cheer. We were there for the nurses and paramedics. We understood how vital our bin men are, how banjaxed we'd be without people willing to stock supermarket shelves or drive all those white vans delivering stuff to our doors. In other words, how reliant we are on people in high-social purpose / low-reward jobs.
We have the luxury of being able to spend time thinking about whether our work has meaning and purpose
The anthropologist David Graeber – who died in 2020 – first shone his merciless light on this reality in 2013. 'In our society,' he wrote, 'there seems a general rule that, the more obviously one's work benefits other people, the less one is likely to be paid for it.' 
The Covid pandemic has made this blindingly obvious to us all, hasn't it? The sight of critical care nurses working double shifts for days on end for £30,000 a year made even the most hardhearted City wealth manager blush at the size of the bonuses they draw down for helping rich people minimise their tax liabilities.
'A world without teachers or dock-workers would soon be in trouble,' wrote Graeber, 'and even one without science fiction writers or ska musicians would clearly be a lesser place. It's not entirely clear how humanity would suffer were all private equity CEOs, lobbyists, PR researchers, actuaries, telemarketers, bailiffs or legal consultants to similarly vanish.'
Covid made many people hunger for more of a sense of purpose in their work – to do something that is clearly useful for society. The numbers of people approaching me wanting to talk about how they find more meaning and purpose in their work has increased markedly during these times.
I meet all new starters in any business with which I am involved. One young woman who joined our mental health business Togetherall summed it up nicely. 'If you have to sit in your house all day working, you might as well be doing some good for other people, right? You don't want to be at your screen all day just to put money in shareholders' pockets, do you?'
Sustainababble
'It is my fervent hope that we use this crisis as a catalyst to rebuild an economy that creates and sustains opportunity for dramatically more people, especially those who have been left behind for too long,' said Jamie Dimon, the billionaire chairman and CEO of JP Morgan Chase. 
Do you believe him or is this just performative marketing spiel?
If the systemic change we need is to happen, then the capital markets must be radically restructured and the role of business reimagined. Even if Caroline's tech business is wildly successful it will only be a small blip on the radar. The bank she left will have to change too if financial inequality is to be properly addressed.
The best known of the sudden rush of corporate leader epiphanies was Larry Fink's. In 2018 he announced to the world in his annual letter to CEOs that social purpose was every bit as important as profit making. Fink runs BlackRock, an enormous investment business with $6 trillion (yes, trillion) under his management at that time, so his awakening matters.
In his January 2021 letter he argued that the Covid-19 pandemic has presented an 'existential crisis' that has 'driven us to confront the global threat of climate change more forcefully and to consider how, like the pandemic, it will alter our lives.'
But is anything really changing? Tariq Fancy is deeply sceptical about the claims of the corporate world that addressing social and environmental issues is not only the right thing to do but also good for business. 'We're running out of time,' he says, 'we can no longer afford to answer inconvenient truths with convenient fantasies.' As BlackRock's chief investment officer he was in the belly of the beast, so his cynicism about corporate motives around ESG and impact investing is sobering. He has coined the term 'sustainababble' to describe the verbiage produced by corporate marketing teams to distract from the truth that very little of any substance is changing yet.
Fancy seems like a flaky kumbaya idealist compared to Greta Thunberg whose scathing attacks on corporate obfuscation are well known.
Purpose as performance and product
The burgeoning purpose industry pours out books, podcasts and courses offering advice on how to find meaning in work, business and leadership. LinkedIn is full of newly arrived coaches offering their services to help you find that purpose-aligned job you've always wanted or to start that social enterprise you always said you would but somehow never got around to.
The 'purpose marketplace' is full of poseurs, charlatans, greenwashers and Instagram lifestylers keen for social change so long as it doesn't mean any real change for them or their investments or tax status.
Some of the most narcissistic, hypocritical, unpleasant leaders I have ever met have been those keen to be seen as 'changemakers' 
Some of the most narcissistic, hypocritical, unpleasant leaders I have ever met have been those keen to be seen as 'changemakers' and 'social innovators'. Their 'why' is to use social enterprise as a platform for their egos and enjoy the ride on the global social entrepreneur merry-go-round of awards ceremonies and conferences. There is a well-known multi-award-winning smooth operator, for example, who flies the world first class to charm the cash out of the gullible western donors at Skoll and Aspen with stories of miraculous work amongst the poor, returning home to Asia and a big, air-conditioned house and indoor toilets.
I am no saint. I have enjoyed my share of 'look at me saving the world' awards and attention over the years. I have been that man sipping fine wine in fancy hotels in foreign capitals, looking forward to a lovely dinner and being told by a former US president (or some other charlatan trying to wash his record clean) how wonderful I am.
If poverty and injustice could be ended by the hot air generated by the social entrepreneur and sustainability industry in Aspen, Davos or at Oxford's Skoll Forum then they'd be bathing in caviar every day in the slums of Rio and Nairobi.
I chair the board of The Conduit and we describe ourselves as 'a collaborative community of people committed to creating a just, prosperous and sustainable future'. At the heart of our global membership of entrepreneurs, business leaders, investors and non-profit CEOs is a lovely members' club in London's Covent Garden. I see my job there as making sure we do something meaningful and lasting and avoid the very real and ever-present danger of becoming a Taj Mahal of virtue signalling and performance purpose.
I am no saint. I have enjoyed my share of 'look at me saving the world' awards and attention over the years
The impact delusion?
If you think you have the answers – or some of them – to the world's problems, you need to be very careful about your motives and brutally honest with yourself about the messy mix of personal ambition, emotional neediness, the desire to save, do good, to be known, recognised, rewarded, happy and useful which makes up this 'social entrepreneur' identity. Helder Camara, the Brazilian bishop and champion of the poor, once said, 'The poor are not the raw material of your salvation'.
I was brought up a Catholic and was a diligent altar boy for much of my childhood. From the primary school boy who, for a regular donation, got to adopt an African child and to choose his baptismal name (Paul) to the radical student of liberation theology, my formative years were steeped in it. Indeed I almost become a priest, a missionary to Africa. I rejected it all decades ago but my moral infrastructure still bears the stamp of Rome. I tell my wife that I could be cardinal by now if she hadn't diverted me. She laughs derisively.
In large part because of that upbringing, I have spent all my working life trying to 'make a difference'. But have I and how would I know that I had?
Am I delusional? Despite all my hard work, the hundreds and hundreds of speeches I've given, the millions of pounds raised and invested, the organisations I've created and led, inequality in incomes and health in the UK is worse than in the seventies and the climate emergency has shown no sign of responding to my heroic efforts. 
Inequality in the UK is worse than in the 1970s and the climate emergency has shown no sign of responding to my heroic efforts
Today there is much less chance of a white working-class boy of Irish immigrant stock benefitting from the social mobility in the ways I have. The UK is better in many ways than when I was a kid in the sixties and seventies but so much is worse too, especially the chances of people who start with little overcoming the circumstances of their birth.
Being brutally realistic about all this, what has my purpose-led career amounted to? I have had a great time and people tell me I have had a positive influence in their lives. But would I have been better diving into the City and making money and giving lots of it away? Or doing something really useful such as becoming a nurse or a teacher?
Like optimism, opting for a purpose-driven career path is a choice, made in all our messy humanity and confused and contradictory motives. A choice that, like religious faith, relies on us believing it is the right one even when there is little hard evidence.
Are 'social enterprise' and 'impact investing' at root a spiritual belief system, with their own catechisms and dogmas, high priesthood and miracle workers, sense of purity and sometimes disdainful condescension for the sinners and heretics who cling to the old capitalist gods?
Changing the world, changing nappies
I write about all this not to deter you or depress you. My hope is that the book will encourage you and strengthen your resolve. But your commitment to a purpose-driven job or starting your own social enterprise must be founded on hard realism about the complexity and difficulty of what you are attempting. Knowing why you are pursuing your path of purpose and regularly reviewing your motives and the terms of your engagement are critical to your long-term success – and to your relationships, mental health and wellbeing.
Caroline* (who we met in part two) is now through the first couple of years of start-up and has raised the money she needs to start really building her business. She has shown amazing resilience and staying power. Nearly three years in, I asked her if she regretted leaving the well-paid corporate job and fancy office in Canary Wharf. 'There have been times, after yet another knock-back, when I have cried, when I've really believed I made a terrible mistake in going down this road and didn't want to admit it to Andrew.'
She argued a lot with her husband during the longer than expected transition from corporate high-flying to socially entrepreneurial self-sufficiency. (It always does take longer!) He saw her commitment to getting her company up and running not as a brave effort to bring innovation to financial services but as a selfish crusade that made her neglect their relationship and threaten their family's security. 'Is it really possible,' Caroline asked me after one particularly toxic row, 'to change the world and be home in time to change the nappies?' These conversations are where noble world-changing visions and the grind of domestic relationships collide (especially for women) and they are what makes mentoring women like Caroline such a privilege.
Is it really possible, Caroline asked me after one particularly toxic row, to change the world and be home in time to change the nappies?
The world needs many more Carolines. To pursue your 'why' you will, like her, need guts, humility, the bloody-minded willingness and ability to bounce back again and again from setbacks, and an ever-deepening knowledge of self that will enable you to thrive over the long haul.
Get yourself a mentor with a state-of-the-art bullshit detector to help keep you honest. Don't allow your desire for change to swamp your life, take time to recover and be kind to yourself. Honestly, the weight of the world isn't really on your shoulders. Be your own fiercest critic, don't take yourself too seriously and never believe what is said or written about you, good or bad.
To pursue what you really want will take courage and the willingness to embrace uncertainty and risk. In the next chapter you'll meet Chen, who jumped into the unknown in pursuit of her desire to make a difference and dealt with her fear and the false belief that she isn't a 'proper' businesswoman.
Gloves-off questions
Why is it important to you that you make a positive difference in the world?
What's holding you back from pursuing this purpose?
In what ways has your 'why' changed over the years? Does it need updating?
If your next job was your last job, what would it be?
* Name has been changed
Extracted from chapter one of How to lead with purpose: Lessons in life and work from the gloves-off mentor, by Liam Black. Check back soon for part four in this serialisation.
The book is available with a special 25% discount for Pioneers Post readers on both the printed and e-book versions; use code GLOVESOFF25 at the checkout.