Poetic justice: will mutuals win through as door slams on corporate giants?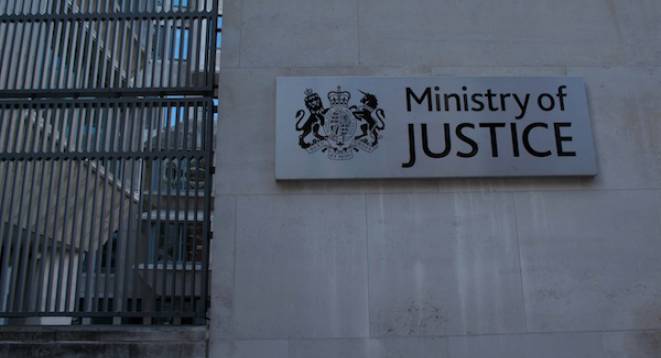 Outsourcing giants G4S and Serco were noticeable by their absence in the Ministry of Justice's bidder list for a wave of major new contracts. So who is muscling in – and could it be poetic justice for social enterprise? Matt Black investigates
Back on 19 December the Ministry of Justice (MOJ) quietly
released the names of the bidders
who will compete for the regional rehabilitation contracts – the next big wave of public service outsourcing following the Work Programme.
At the boozy apex of Christmas Party Season (your correspondent was busy supping champers in Bristol at the time), the announcement was overshadowed by a
Ministerial Statement
on the ongoing Serco and G4S
tagging scandal
.
No contracts have been awarded but the bidding list makes for very interesting reading. Here are a few of the highlights…
G4S and Serco will not deliver any of the contracts…
The list is most notable for the absence of G4S and Serco – the two giants of the outsourcing marketplace. 
With both organisations under investigation by the Serious Fraud Office, G4S and Serco "decided to withdraw" from the bidding process – as revealed in Chris Grayling's ministerial statement. (spotters badges to social investment big-thinkers
@CommonCapitaI
and
@tobyecc
).
… which makes for a very interesting mix of bidders
Did the big two jump or were they pushed? It's a moot point and on the face of it has made for a very interesting mix of potential delivery organisations. An array of outsourcing conglomerates, charities, community interest companies and mutual spin-outs make the cut. 
Some of the most eyebrow-raising moments come from the partnerships listed. The social investor Bridges Ventures will team up with Co:here – a Kent-Surrey-Sussex staff mutual – alongside "social purpose comany" and pantomime vilains A4E. Another unlikely joint venture listed as "The Rehabilitation Company" involves the charities Catch-22, Turning Point and DHL-owned Williams Lea, a print and mail company.
Mutual movements
What excites most is the number of staff-owned mutual 'spin-outs' listed. For those unfamiliar with the jargon, 'spin outs' are organisations that have 'spun out' from public sector ownership into an independent, mutual/social enterprise business model. Over a third – eleven in total – of approved bidders are either mutuals or consortia involving a mutual.
Is this significant? Andrew Laird of expert advisors Mutual Ventures thinks so: "This is a big deal. There has never been a central government procurement exercise which has presented such a big opportunity for staff to take ownership of front line public services."
Reality check
Many social enterprises had their fingers burned with the UK government's Work Programme. Claims abounded of unfavourable contract terms
forcing charities and social enterprises out of business
. And with public services spending being stripped to the bone, whoever wins the contracts will have to make 'difficult choices' involving redundancies and service reductions.
But who better to make these than mutuals? As Andrew Laird says: "The backdrop for the majority of public services is of reducing budgets – but the involvement of mutuals in delivering probation services means that there will be a strong voice at the top table to ensure the views of staff and the needs of service users are kept front and centre."
David 16 : Goliath 5?
Back in 2010 Prime Minister David Cameron promised to put social enterprises at the heart of "
deep and serious
" reform of public services. Certainly, the reforms have been serious and the cuts in spending deep. But social enterprises have been peripheral players. Does this approved bidders list mark a sea change?
Obviously, we'll have to wait and see until the contracts are awarded. Twenty-one 'lots' are up for grabs and in one rosy vision of the future mutuals, charities and social enterprises will deliver 16 of these. But the absence of Serco and G4S has not removed the presence of faceless outsourcing conglomerates entirely – and the likes of GEO Group, Capita and A4E are no doubt rubbing their hands together.
Social investors under scrutiny
Whatever the future holds, the role of social investors has already been called into question. While bidders were required to prove they could capitalise 50% of the value of the contract they bid for, the MOJ terms allowed this to be underwritten by a loan. This looked like a great opportunity for social investors to step in to provide social enterprises, charities and the social sector bid with the finance they needed to bid for these contracts.