Supermarket sweep - getting business and social enterprise together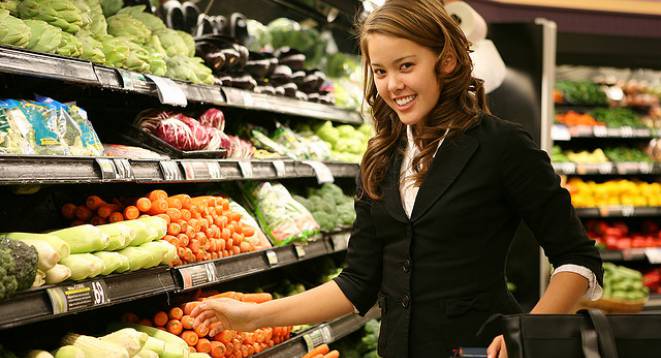 Supermarkets are not the obvious place to find social value being delivered. But, Simon Denny offers his insights on what the supermakets could be doing through their contracts and supply chains 
Many of us have a strange relationship with the big supermarket chains. We complain that they are covering the country with their ugly buildings and car parks, driving small shops out of existence, destroying town centres, being unfair to farmers, and now – it turns out they've been feeding us horses! Then, after a good moan, we get in our cars and drive to the nearest superstore for the week's shop, not thinking about the management expertise and logistic brilliance that can get over 20,000 separate lines of stock under one roof, in a store that is open 24 hours a day, only a few miles from where we live.
What would happen if Tesco*, or any of the other national supermarket chains, decided to operate in the social value market? With their management skills, national networks, superb IT systems, not to mention their capital, they could revolutionise the way public services were provided. Social ventures are not the only organisations that can deliver social value.
Why though would the supermarkets get into social value? I suggest there are two reasons why they might – reputation and Corporate Social Responsibility (CSR) – and two ways in which they could – directly and indirectly. 
If we consider how supermarkets could directly get involved in delivering social value, it is important to note that the Social Value Act does not specifically refer to the social enterprise sector and experience from works contracts is that private sector companies can also deliver social value. They might even set up not-for-profit trading arms to do so. There is nothing to stop any large corporate from using its CSR budget to set up a non-profit making business that has the core aim of reducing disadvantage. Think of the positive reputational benefits that would result from such a move! 
Indirectly, supermarkets could deliver social value through their supply chains and social enterprises should strive get contracts to be suppliers of products and services to them. For example, Goodwill Solutions, a social enterprise running back to work training and employment schemes for ex-offenders, the homeless and addicts, provides Asda, Sainsbury's and Tesco with warehousing and distribution services from its warehouses in Northampton and Wellingborough. The Goodwill logistics business funds its social business. Of course, social enterprises have to be excellent at what they do to get contracts with the big corporates but Goodwill Solutions shows it can be done – if you are operating in relevant markets. Organisations such as Inspire2Enterprise are working with social enterprises to help them become ready to be suppliers to the big private sector corporates, as well as the public sector.
If, and it is 'if', the supermarkets did enter the social value market directly then where would social enterprises be? It is an interesting question, and I think the competition would be hard for some social ventures to deal with. On the other hand, if the supermarkets became large-scale indirect entrants to the social value market through including more and more social enterprises in their supply chains, then the opportunities for social venture sustainability and impact would be fantastic. 
So, let's hear it for the supermarkets, let's encourage them to have social enterprises in their supply chain. But let's also help social enterprises to be good enough to win contracts to be suppliers – after all, one day they may have to compete with Tesco!
*I 
worked for Tesco, in their central management training team from 1986 – 1992. I enjoyed my time in Tesco and am still a shareholder, although not an uncritical one, in the company.