Good Deals 12: Obama 'deeply believes' in power of social innovation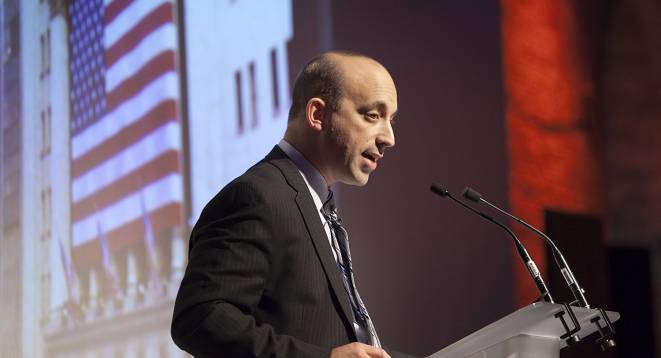 The US stands on the shoulders of the UK in the world of social innovation, says US president Barack Obama's adviser Jonathan Greenblatt.
Speaking at Good Deals 2012, Greenblatt, who is director of the office of social innovation and civic participation at the White House, praised the UK's 'visionaries' such as Anita Roddick, Ronald Cohen and John Elkington.
'The world's a better place for the leadership you have shown here in the UK,' he said.
Barack Obama, Greenblatt emphasised, deeply believed in the power of social innovation to improve society for the better.
'The social sector is an indispensible part of both our countries,' he said. 'But it's taking a new form – the "social sector plus".'
This was made up not only of non profit organisations but also businesses which needed to understand that their obligations don't just end with their shareholders.
Greenblatt pointed out that it was wrong to think of the US non profit sector as 'a string of soup kitchens'. It was also an economic engine – the third largest employer in the US which created $1.5trillion of revenue each year, making up 5.5% of GDP.
But the sector needed to be strengthened, he said. And to stand on its own it needed access to capital. The White House was looking at 'how to fuel this economic engine'.
'This is a journey that all of us can undertake,' he said. 'We can enable a "global social sector plus" which will contribute to economic recovery and societal renewal…I feel like we are on the verge of something quite remarkable.'