Northampton is first UK university to gain Ashoka U status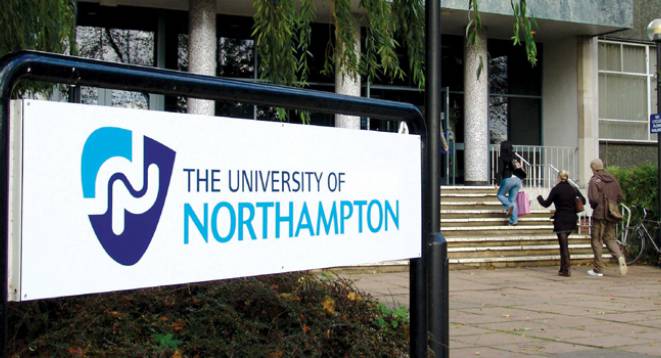 The University of Northampton has received international recognition for its commitment to social innovation and entrepreneurship by being designated a 'Changemaker Campus' by Ashoka U.
The University of Northampton is the first in the UK to be awarded Ashoka U status, the global association of the worlds leading universities supporting social entrepreneurs working together to create solutions for the worlds most urgent social problems.
The award was given after an intensive 12-month process during which every aspect of the University's social enterprise strategy, philosophy and ethos was tested; from its leadership and culture, to its social enterprise curriculum and impact. 

The process culminated at the International Ashoka U Exchange held in San Diego, USA where three panels of experts interviewed the University's Change Leaders Tim Curtis and Wray Irwin, and recognised the University as an exceptional Changemaker Campus.
Michele Leaman, from Ashoka U said, "
The University of Northampton's commitment is so powerful it can be seen everywhere you look across the institution. For particular attention the panel highlighted the University's strength in leadership, commitment to the student experience and curriculum and its efforts to measure impact on society as a result of this commitment. Social innovation and entrepreneurship is on eve
ry corner at Northampton, offering a unique example of a Changemaker Campus.
The University's team consisted of Sue Allen, Executive Dean of Student Experience, Tim Curtis, Senior Lecturer in Social Innovation in Communities, and Wray Irwin, Deputy Director of Social Entrepreneurship. They accepted the designation in front of over 600 delegates at the Ashoka U Exchange from Ashoka founder and internationally renowned social entrepreneur Bill Drayton.
Sue Allen said, "This designation sets the University of Northampton apart from all other universities in the UK, as it is a testament to the efforts of all the staff and students."