Myanmar fends off the perils of a garment sector gold rush
Myanmar is the last big country in booming Asia to open up to the global economy, and it is keen to learn from the mistakes of its neighbours. In the wake of the Rana Plaza catastrophe and growing inequality in Asia, responsible business is high on the agenda. 
Isabelle de Grave accompanied a high-level delegation from Myanmar on a visit to UK social enterprise Coin Street Community Builders, organised by the British Council and Social Enterprise UK, and discovered how Myanmar is building responsible business and social enterprise into its plans for growth.
Trade sanctions, that were lifted in 2012, mean Myanmar has been off limits to western retailers as a manufacturing hub. Now, after 49 years of military rule, the country is open for business, and has seen a rush of investor interest.
Although the country still faces the challenges of corruption, poor power supply and transport infrastructure, Myanmar's reengagement with the global economy has earned it the title the 'new frontier' and placed it firmly on the radar of many European retail companies.
A key question facing Myanmar's government is how to engage with retail companies to grow its garment sector, and avoid the fatal effects of lopsided trade agreements that profit from cheap labour and minimal attention to worker safety.
A country of 60 million people, tucked between India and China, Myanmar is hungry for growth. And it is not looking to kick-start the sort of growth experienced by Indonesia, Thailand and the Philippines, which has been matched by soaring inequality.
The officials we are engaging with are passionate and determined to do things differently. Tristan Ace, British Council.
But could the lure of a garment sector boom, experienced in Bangladesh, be a fatal attraction? Though the Rana Plaza catastrophe shone a spotlight on the dangers of a competitive garment sector, the garment industry remains a powerful motor for the country's economic growth of 6% each year on average.
The growth of the garment sector in Bangladesh has been perilous, and its 5,000-plus apparel factories have plagued the sector with fatalities - a scenario that Myanmar will want to avoid. The EU has already weighed in with the €2 million SMART programme aimed at supporting small businesses in Myanmar to develop a responsible and sustainable approach to garment production.
The British Council has also been training government officials in Myanmar to build an understanding of responsible business practice within government and help officials assess whether a company is committed to them. 
"The officials we are engaging with are passionate and determined to do things differently," said Tristan Ace, the social enterprise lead in Myanmar for the British Council. 
When senior figures from the Myanmar government travelled to the UK in March, their agenda was to discuss the opportunities and challenges involved in promoting responsible business. They met with government ministers, leading figures in social enterprise and civil society, and UK companies including Marks & Spencer, Tesco, Next and Arcadia Group.
After a day of roundtable meetings, Pioneers Post accompanied the delegation on a field visit of a UK social enterprise, Coin Street Community Builders. Daw Khine Khine, deputy managing director of Best Industrial Co.Ltd, a garment manufacturing company and the secretary general of the Myanmar Garment Manufacturers' Association, said that the day's discussions had been around the potential for "quality investment".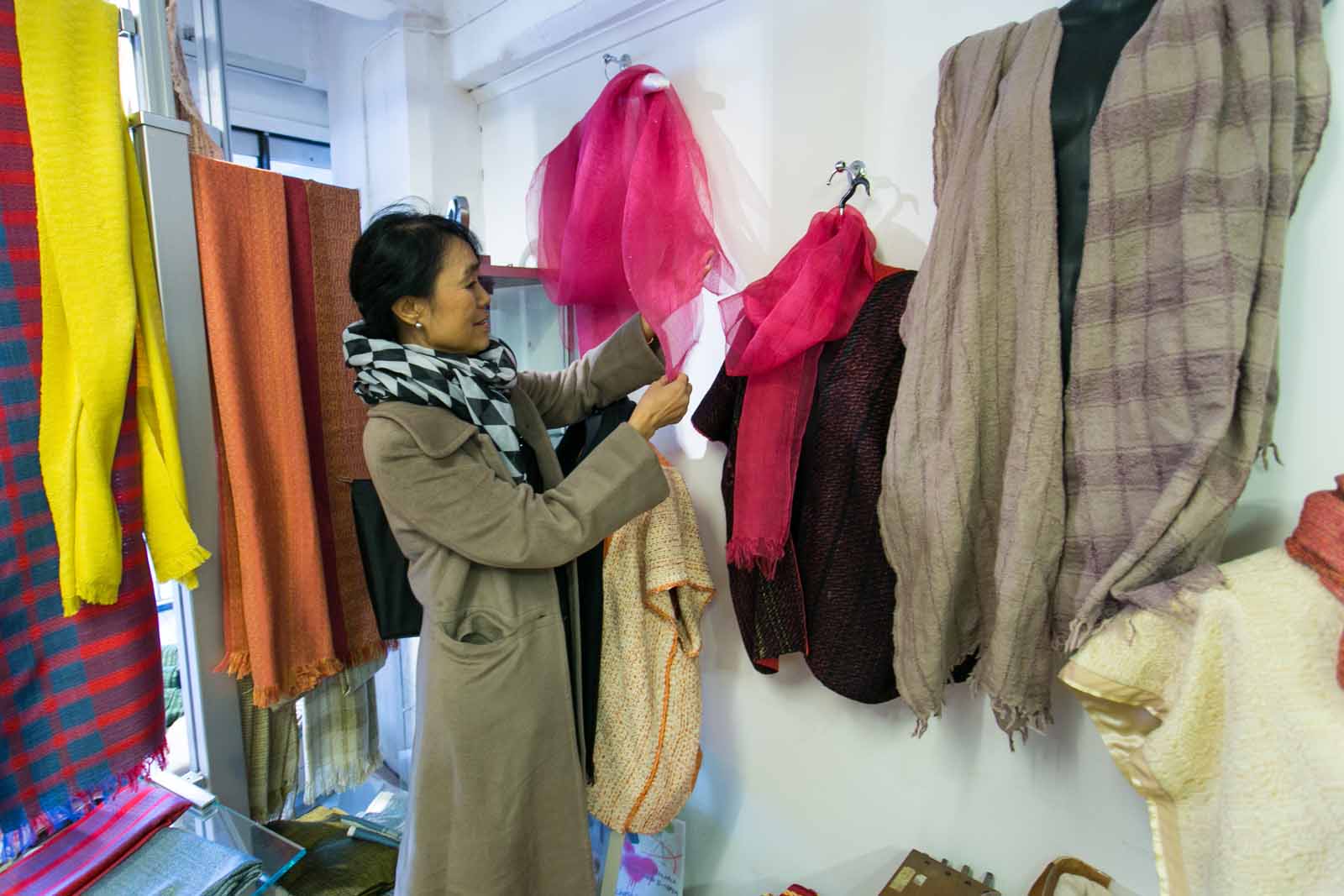 Daw Khine Khine inspects garments in a textiles social enterprise
Quality investment, a loose term, places importance on "knowledge transfer to labour-intensive industries, community and the environment", said Ace, who accompanied the delegation on their visit to the UK.
In keeping with the community focus of "quality investment" ministers were taken on a field visit of Coin Street Community Builders (CSCB), a social enterprise which generates an income through leasing multi-purpose spaces to develop the local community and South Bank area.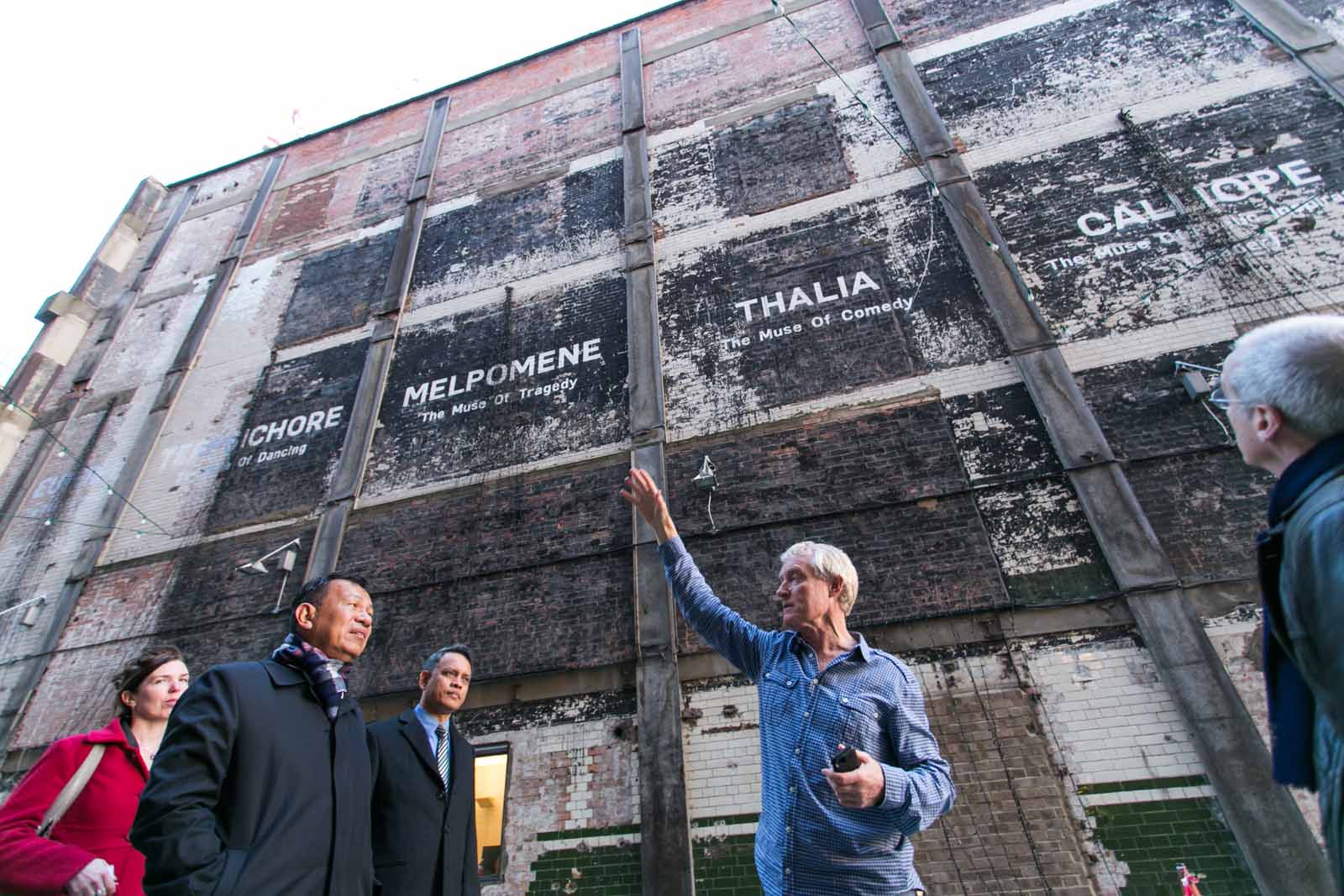 Myanmar's delegation discuss social enterprise with  Iain Tuckett, executive director of Coin Street Community Builders outside the Oxo Wharf Tower
From the OXO Tower Restaurant ministers looked out over the Thames. Leading the social enterprise field visit, Iain Tuckett, executive director of Coin Street Community Builders (CSCB) explained that CSCB let the space to Harvey Nichols and ploughed the income back into its community development schemes.
A wander through Coin Street's cooperative housing developments and community of small enterprises showcased an attractive blueprint for inclusive development. The 13 acre site developed n London's South Bank by Coin Street Community Builders (CSCB) was once derelict. CSCB have transformed the neighbourhood with new co-operative homes, shops and restaurants, a park and riverside walkway, sports facilities, and community support programmes.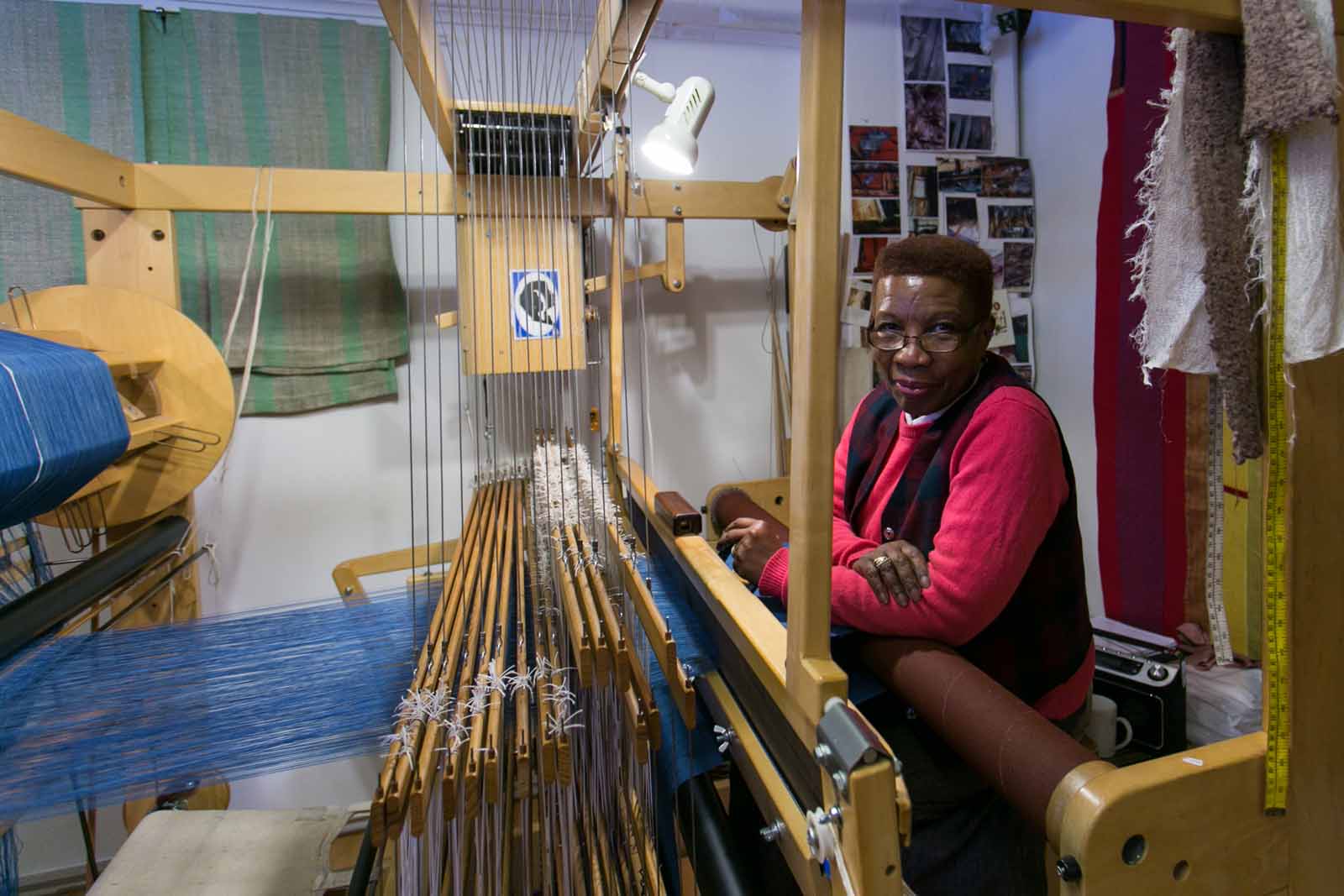 The owner of a textiles social enterprise opens the doors to her workshop
"I am in love with the idea," said Daw Khine Khine. She also remarked on a speech given earlier that day by Nick Hurd MP, minister for civil society. Drawing on Hurd's speech, she said that growing Myanmar's private sector to invest in social enterprises was something that appealed.
But she said that while there was a lot to learn from the UK experience, "You can't just copy, Myanmar has a totally different culture. It is about how you interpret it".
If Myanmar is to develop its economy and its communities, and avoid development dangers, it will rely in part on the responsible conduct of the companies it engages with. 
A playground for the Chinese extractive industries, much investment to date has been devoid of responsible business controls or initiatives to develop the surrounding communities.
Myanmar is hoping to court European interest, explained Ace, as they view European companies as beholden to a more responsible approach, and "likely to respect the community and environment".
In reality, though many European companies adhere to the UN Guiding Principles for Human Rights and Business, they are not enforced. And a lack of capacity and expertise in Myanmar means labour standards are near impossible to monitor according to a summary of a meeting the same month to promote responsible business in Myanmar convened by the Institute for the Human Rights and Business (IHRB).
The future of Myanmar is uncertain, especially in a system that attributes a competitive edge to manufacturing hubs with the lowest minimum wage. But the outcome of the delegation's visit leaves room for optimism. 
Following the visit, Ace told Pioneers Post that U Aung Naing Oo, director general of the department of investment and companies administration in the Myanmar government, "would like us to arrange a senior expert on social enterprise to visit Burma, to hold meetings with ministers and officials, advocate for the role of social enterprise in this country, and talk about how the Government might encourage it."