Social innovator's weekly round-up #12
Social investment boosts exam results for disadvantaged students in UK
Students from the ThinkForward programme at Swanlea School in Whitechapel London celebrated as they received their GCSE results this week. The programme aims to help disadvantaged young people achieve 5 GCSEs grades A*-C and is funded by a Social Impact Bond, with investment from Big Society Capital and Impetus - The Private Equity Foundation.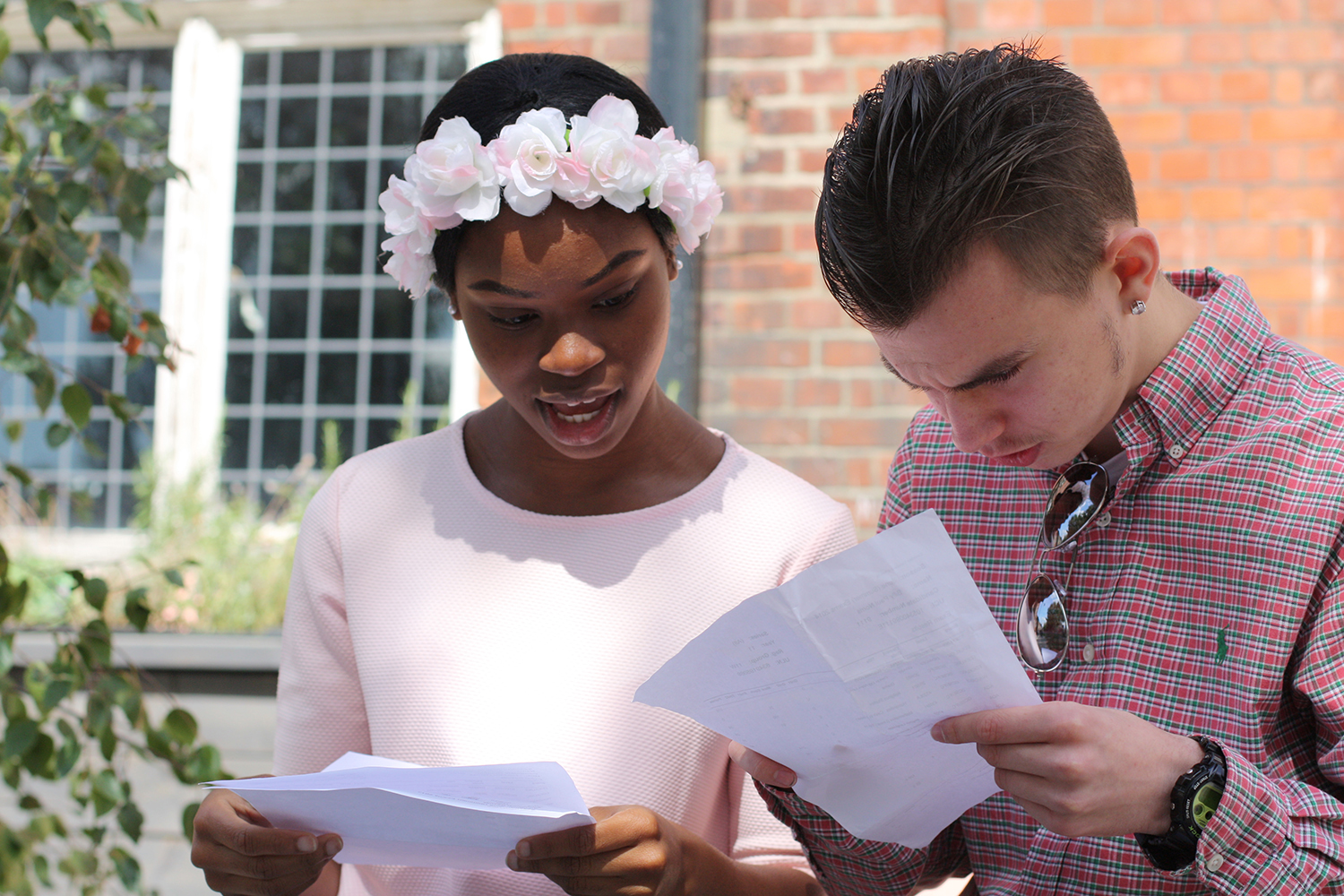 Aminat Ogunbadejo and Billy Norris (both 16) from the ThinkForward programme. Photo credit: Big Society Capital
Increased inequality possible outcome of Southeast Asian single market
The Association of Southeast Asian Nations has laid plans to create an EU-inspired single economic market across across the 10 nations it consists of – but a new study reveals this union could result in increased levels of inequality and is likely to benefit men more than women.
UN commits to reducing youth unemployment in Gambia 
The United Nations Development Programme looks to entrepreneurship to solve Gambia's youth unemployment issues with a new project in partnership with the government's Ministries of Youth and Sports and Agriculture.
Social justice hub to be opened in London
The Foundry – a unique workspace for social justice and human rights issues – will open in South London next month. The building will bring together 25 charities and social enterprises under one roof to become a centre for social innovation. 
Korea put in gender wage gap spotlight
Research by the OECD shows that Korea's wage gap between men and women is – for the 13th consecutive year – the largest among the advanced economies analysed.
CSR portal plans set in India
The Indian government have laid down the plans for a "one stop virtual shop" style portal for all social welfare spending needs of companies. The proposed plans follow the new companies law which mandates that certain profitable businesses must spend at least 2% of their three-year annual average net profit towards CSR activities.
Third sector boom in Scotland
Demand from Scotland's third sector for the Social Growth Fund has exceeded £10m in three months reports Social Investment Scotland.
Boost in support for UK's unemployed females
Youth focussed charity Street League has launched a new social enterprise which will use sport to help unemployed women get into work and training. 
Photo credit: Samuel Rohl, Unsplash