John Jackson: the mischievous movement starter
The founder of the Burma Campaign UK and current senior advisor at Purpose – an organisation which creates and launches new movement organisations and consults the world's leading organisations pushing for social change – John Jackson has paved a career and life out of social movements. 
Ellie Ward talks to him in the lead up to our next Dirty Rotten Social which looks at how successful social movements can be started in the 21st century.
John Jackson's career in public affairs advocacy has seen him take on some of the biggest international social issues over the past two decades – from Burma's pro-democracy movement to child bonded labour and fair trade. Before joining Purpose he was the vice president of social responsibility at MTV International and previous to that head of campaigns at Christian Aid.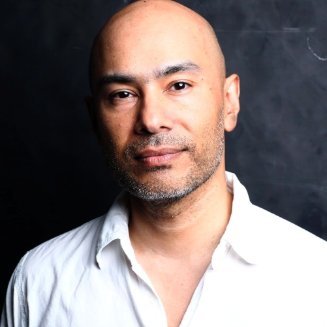 John Jackson, senior advisor at Purpose
Professional reflection
PP: Can you describe how your role in different social movements has changed and developed throughout your career?
JJ: All of my roles have concerned positive social change. Sometimes this has focused on the personal (as with the campaigns we ran on MTV), on service delivery and community building (as with Christian Aid) or on movement building and campaigns for political and cultural change (as with the Burma Campaign and now with Purpose). 
The common thread is progressive change. The difference is the aims, strategy and methods. Purpose is unique in having a team of strategists, campaigners, story-tellers, designers, creatives and technologists apply their skills and expertise to help others achieve the social impact they want to see in the world. I focus on strategy.
We should look around us today and look carefully at those we might dismiss as dreamers.
PP: What fundamental ideas about social movements did you seek to set out in Small Acts of Resistance?
JJ: The key message of the book is that major change often starts with small acts. It takes one or more people to question an injustice, to burst the bubble of silence, for others to know they are not alone in their opposition and to grow confidence in challenging an injustice.  
The example from Otpor (the Serbian resistance movement to Milosovic) is a good one.  A handful of people living under a dictatorship go out at night and graffiti hundreds of resistance symbols in a city centre. The next day the perception (which is important) is of a significant and well-organised opposition. The public space, normally owned by the regime, is recaptured.  
Starting small with the issues you choose to engage people on is important too. Whether it's Gandhi choosing to walk to the coast to make salt, thereby flouting the British colonial tax on the commodity, or Harvey Milk choosing dog excrement as an election issue. In modern parlance, you might call simple, resonant and easy entry points. 
The other key theme of the book is that those who challenge systems and injustice are often seen as naïve dreamers by their contemporaries. But in hindsight, we think of their actions as the only sane thing to have done. We should look around us today and look carefully at those we might dismiss as dreamers.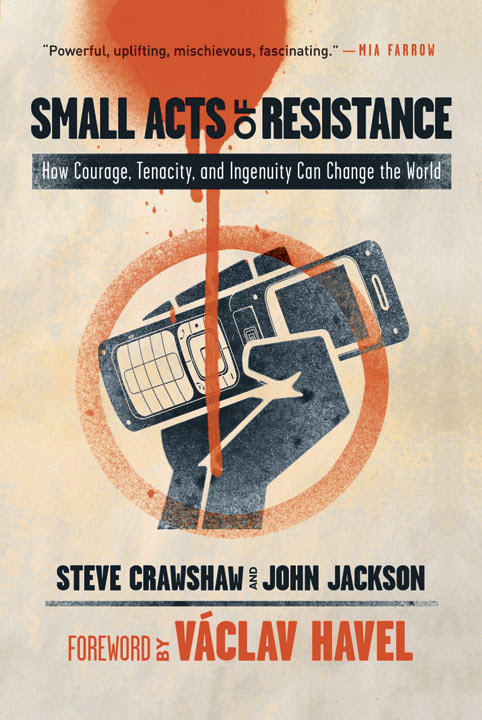 Small Acts of Resistance by Steve Crawshaw and John Jackson
PP: What similar qualities do you see in many of the social activists and leaders that you have met or worked with?
JJ: Many of the activists I meet today are required to have a greater understanding of technology, which was much less the case when I started out. The strategies and tactics of applying digital tools and platforms to your mobilisation is a real art, and I depend on my younger colleagues to teach me. 
However, the basic architecture of good activism and campaigning remains very similar. The key questions are still: What is the crisis? What is the opportunity to solve it? What action can bring about the solution? Who needs to be mobilised to take the action? Everything is built on that. 
Activism in the 21st century
In 2010 Jackson wrote an article in the Huffington Post about online activism. While he recognised that social media has a role to play in modern day activism and is "useful", he didn't see it as an instigator of revolutions in itself. 
Social media is particularly powerful at creating spikes of interest and engagement, but it's what happens between those spikes that determines the long-term success.
PP: Have your opinions about using the digital sphere in social activist movements changed since 2010?
JJ: I have learned a lot at Purpose and if I wrote a piece on the subject now, it would be slightly different. I believe that digital tools are very important, but emphasise that they are ultimately tools. 
However, the strategies behind building large-scale participation using these tools are evolving and have proved able to achieve significant successes. From the 2012 Obama election campaign to the amazing campaigns by All Out or 38 Degrees, there is no doubt about the utility – the key has been some fantastic online-to-offline action. 
At Purpose the emphasis on movements rather than moments is a key distinction. Behind the tools must be a strategy to take people on a journey, nurture their engagement, grow their commitment and build a movement. Without that, then we fall into the realm of clicktivism. 
PP: What are the benefits and limitations of social media campaigns such as the #BringBackOurGirls one which emerged after the kidnapping of Nigerian school children?
JJ: I think this is the challenge of movement building, how to keep people engaged by providing a varied repertoire of tactics and actions, showing progress and momentum, building coalitions and having a long term strategy for how your campaigns will evolve. This cannot depend solely on social media – it has to be broader.
Social media is particularly powerful at creating spikes of interest and engagement, but it's what happens between those spikes that determines the long-term success of a campaign. 
Humour is key to effective resistance. You can't shoot a joke.
A laughing matter
PP: Previously you have written about your interest in mischief and the role it can play in social movements – could you expand on this?
JJ: Humour is key to effective resistance. You can't shoot a joke. And the dilemma for oppressive regimes in cracking down on humour is that they look more and more absurd when they do. Bit by bit any semblance of authority is chipped away. 
In Burma, being called a dog (or the son of one) is a serious insult.  When it became too dangerous for humans to protest, activists recruited the stray dogs of Rangoon. The mutts were seen around the city with portraits of the country's top generals hanging around their necks. Soldiers, who were ordered to remove the portraits, were seen running around town unable to catch the most dedicated pro-democracy canines. 
From Turkish kissing to a shared economy
PP: Which campaigns over the last 12 months have inspired you?
JJ: There are two that spring to mind. I love the Turkish kiss protest where people defied a subway ban on public displays of affection by kissing en masse. The positivity of it is irresistible.  
The other is the art installation that targets predator drone operators. Drone operators in the US refer to kills in distant lands as 'bug splats'.  There is a level of abstraction for them in the violence they unleash. In response, a group of artists placed a giant portrait of a young child on the ground in an area of Pakistan heavily targeted by drones. The portrait can be seen by drone operators who scan this particular area. Thus, for a moment at least, showing the possible human consequences of an attack. 
PP: What social movements do you see escalating and developing momentum currently? 
JJ: Same sex marriage has had tremendous success. The movement has mainstreamed its agenda in a significant number of countries, broadened alliances and leveraged well the opportunity of changed social attitudes so that equality can be effectively advanced. 
The shared economy movement is very interesting. The new ways that people are finding to actively participate as both producers and consumers is likely to expand and evolve. 
On a more sobering note, unfortunately, both right wing and religious extremism seems to be growing. These are social movements that we not only need to watch, but to counter. 
How to Start a Movement is the second in a series of Dirty Rotten Socials brought to you by Pioneers Post and the House of St Barnabas. There are a limited number of tickets left for the event which takes place on Tuesday 16 September. Sign up to our newsletter to keep up to date with announcements on the rest of the series.
Header photo credit: Flickr