Over half of UK social enterprises report increased turnover
52% of social enterprises in the UK have increased their turnovers over the past year, reveals research by the sector's membership body Social Enterprise UK (SEUK).
Initial data from SEUK's State of Social Enterprise 2015 survey also shows that 39% of the social enterprises analysed have expanded into new geographic areas and 59% have developed new products and services in the last 12 months.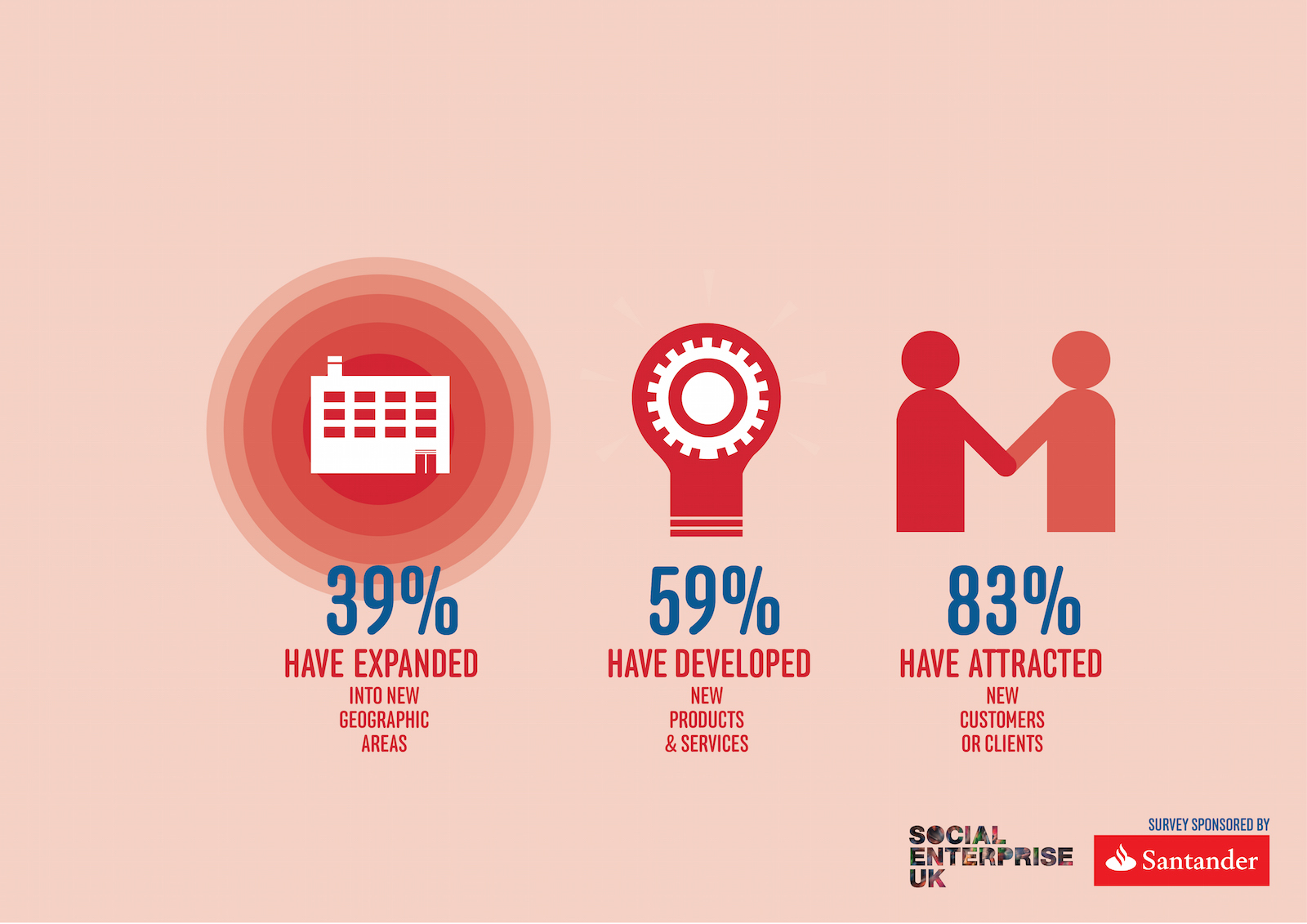 CEO of SEUK Peter Holbrook CBE said: "Social enterprises are transforming the way business is done. What this data shows is that they are continuing to expand, to do good and to change the lives of individuals and communities." 
In total, 1,159 organisations were analysed for the survey, all of which met the requirements of SEUK's definition of social enterprise as businesses which trade for social and environmental purposes and which reinvest their profits to meet their social mission.
The survey also looked at social enterprise income generation streams. It found that income generated by social enterprises from the public sector, for example through government contracts, had increased from 52% in 2013 to 59% in 2015, but that income generated from products and services sold to the general public had decreased from 63% in 2013 to 58% in 2015.
The findings have been released just over a month after the RBS SE100 Index's Five-Year Analysis of the UK's Social Enterprises report showed the average growth in turnover of all of the members of the Index in 2014 was 72%.
Another of the areas analysed by SEUK's 2015 report was the level of diversity among staff members. It found that 40% of social enterprise leaders are female, compared with 18% of regular small and medium sized enterprises (SMEs), and that 11% of social enterprise leaders are from minority ethnic backgrounds, compared with 7% of SMEs. 
Holbrook said: "When it comes to female and minority ethnic leadership, they (social enterprises) are miles ahead of the pack. Of course there are challenges, but from these initial findings the sector is clearly in a strong and healthy position."
The completed State of Social Enterprise Survey 2015 will be published later in the year.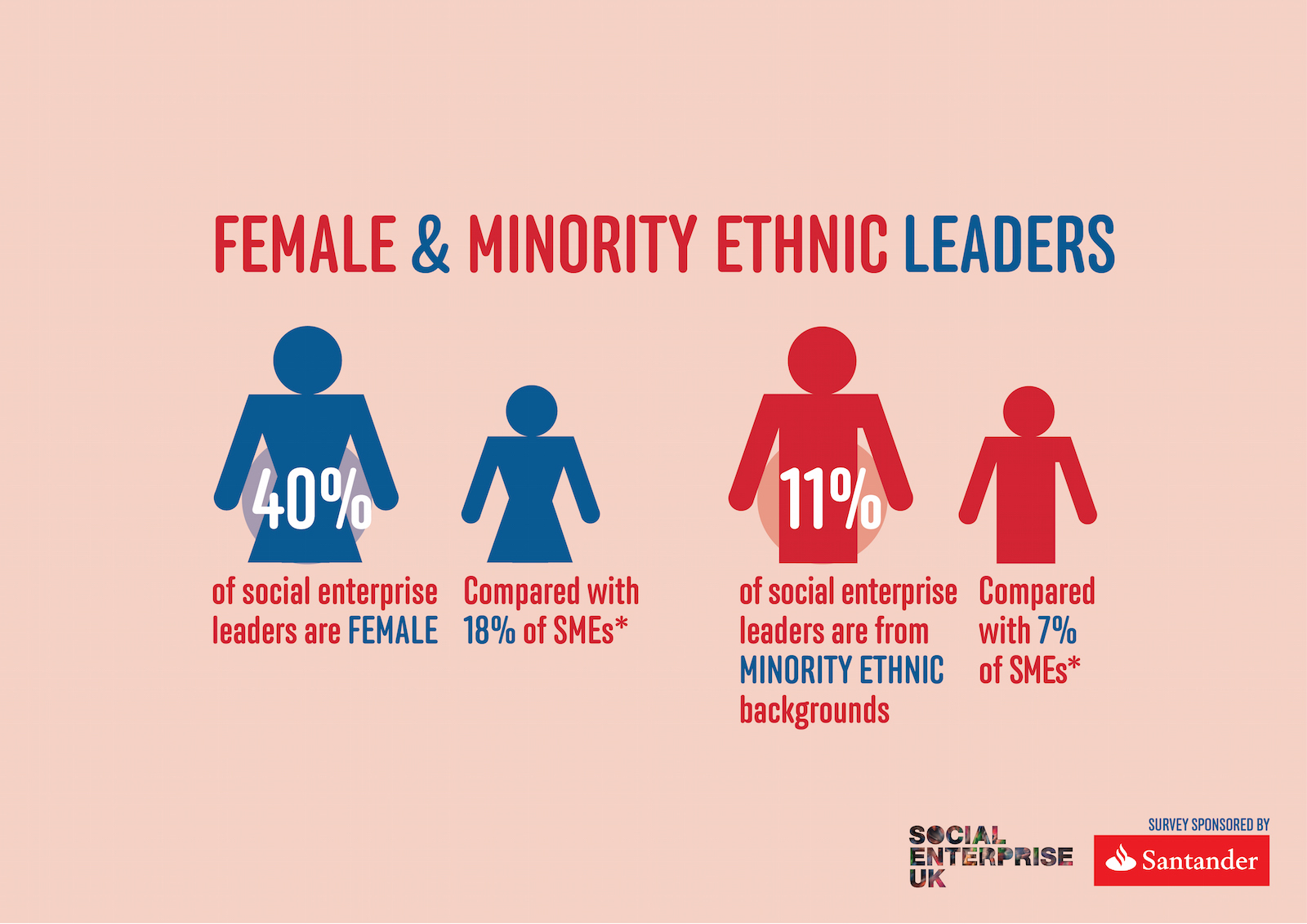 Header image: social enterprise Hoxton Street Monster Supplies, London. Photo credit: SEUK