"Social investors must not lose sight of why they are here"
CEO of the Social Investment Business Jonathan Jenkins has warned that the social investment market is at risk of losing sight of why it exists.
At the launch of a report on the Futurebuilders social investment fund in the House of Commons, Jenkins said: "The thing that worries me about this space is that there are a lot of ex-bankers, such as me, who pat ourselves on the back for being very clever and lose sight of why we are here." 
Jenkins then asked those in the room who had received investment from the Futurebuilders fund to raise their hands before he concluded: "For me and for my colleagues you are the most important people in this room and we too often forget this in talking about the industry and the exciting products we are creating. 
"We are here to serve you, to help you do more of the good work you are doing and have been doing long before most of us came along. We thank you from the bottom of our hearts and ask you to hold us to account to make sure we come up with products that are relevant to help you."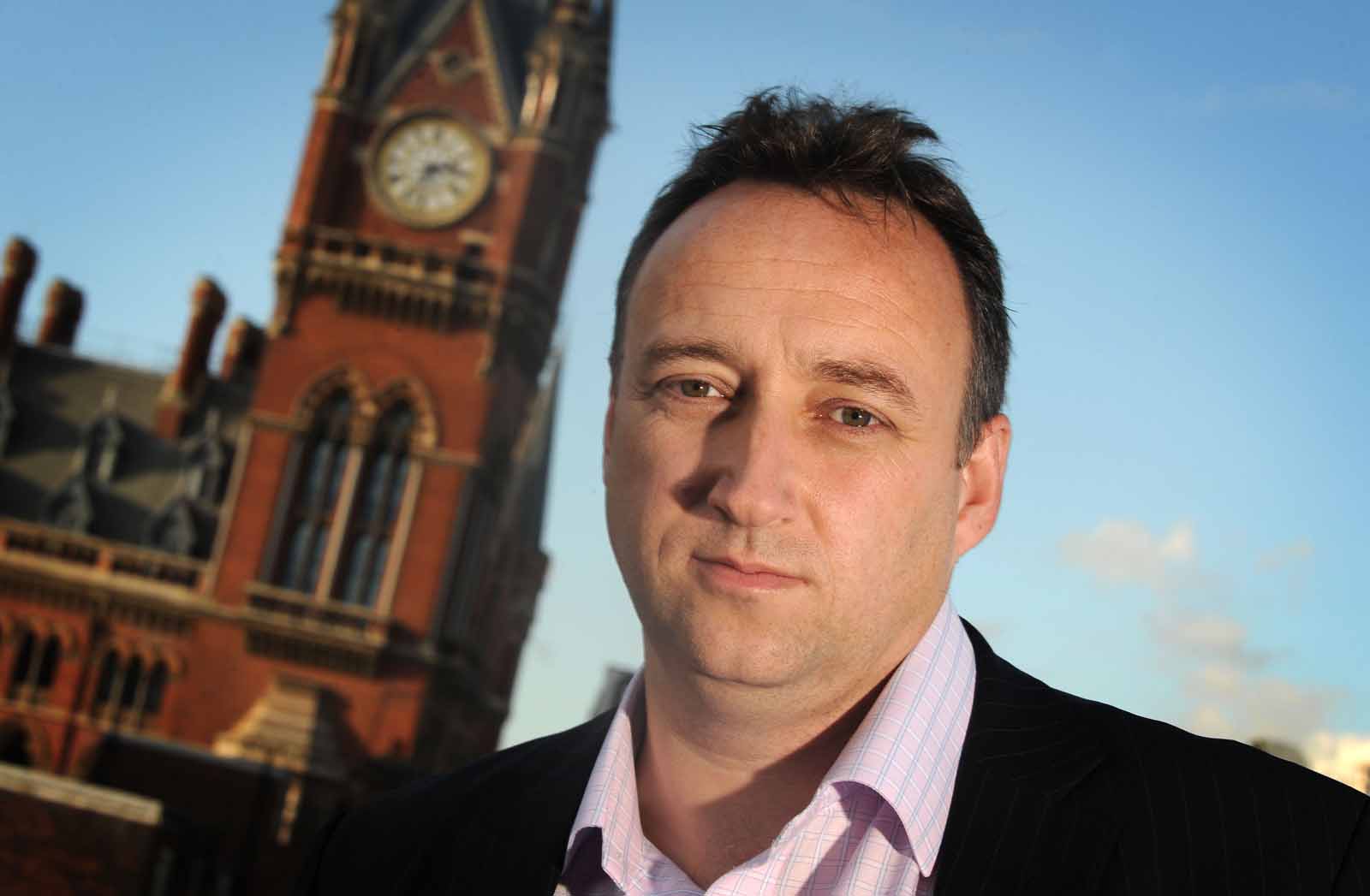 Jonathan Jenkins
The Futurebuilders fund, which is managed by the Social Investment Business on behalf of the Office for Civil Society, was set up in 2004 to provide loan financing to voluntary and community sector organisations in England to help them bid for, win and deliver public service contracts. 
CEO of Beyond Autism Karen Sorab spoke of the benefits of receiving a loan of just over £2m from the Futurebuilders fund. Beyond Autism is a charity which operates a school helping children and young adults with autism.
Sorab said: "My first encounter with social investment was at a conference called Good Deals and it was like having my eyes opened.
"The investment from Futurebuilders was vital as it enabled us to grow our school from its original size of 18 pupils to 64 and it allowed us to increase the age range of our intake. Prior to the investment we could only take pupils up to the age of 11 years old; now we can take them up to 19 years old."
"There are a lot of ex-bankers, such as me, who pat ourselves on the back for being very clever and lose sight of why we are here."
The Tale of Two Funds report by The Boston Consulting Group (BCG) shows the Futurebuilders fund has disbursed £145m in 369 organisations across England. Of the £145m handed out, £117m was awarded as loan funding. Approximately 40% of the loans written are now closed, having been either paid down or written off.
When it was set up just over 10 years ago Futurebuilders was the biggest social investment fund of its time and remains the largest intervention of its kind anywhere in the world.
Chair of the Social Investment Business Sir Stephen Bubb said: "This was a major pioneering initiative. Futurebuilders was a bold and imaginative response by Government to the challenge of reform in public services by growing the third sector… It's a success story. Our sector is better as a result of it."
The launch of the BCG report was hosted by Conservative MP Crispin Blunt, who praised the leadership of Sir Stephen Bubb. Blunt said: "It really has been a pleasure to work under your leadership. I know that politically you might not have been cheering quite so enthusiastically as I was for the budget today but it is my very great pleasure to introduce what I think is a very important piece of work."
The report also detailed six key lessons learnt from the experiences gained over the past decade in which Futurebuilders has been active: 
Be clear on objectives from the outset: Futurebuilders has been dogged by a lack of clarity over its objectives. Crucially, return expectations have never been made explicit.
Take care when blending grants and loans: Blending grants and loans allowed the perception to develop that grants were subsidising lending activity.
Keep products simple: The simplicity of Futurebuilders' main product (6% fixed rate loans) made the product easy to communicate and (relatively) simple to administer.
Develop clear investment criteria – and stick to them: Too much effort was spent chasing opportunities that would never be investible.
Be transparent and engage other lenders: Rightly or wrongly, Futurebuilders was viewed with suspicion from other lenders which greater transparency would help counter.
Measure social impact alongside financial impact: Measuring the social impact of Futurebuilders was not given much attention until after the fund had closed.
Bubb used his concluding remarks to comment on the development of the social investment market globally. He said: "I have spoken to Julia Gillard, the former Prime Minister of Australia, about Futurebuilders – they have looked at initiatives in Australia the same way. I have spoken to the Obama administration about what we've done. 
"It is still a young industry but it is firmly established as a way of growing our third sector, it is firmly established in government policy and it is firmly established as a priority for the Prime Minister and we have played our part in achieving that." 
Writing exclusively for Pioneers Post, Minister for Civil Society Rob Wilson praises the innovation of the Futurebuilders fund. Click here to read more.
Header image: Beyond Autism school
Photo credit: Social Investment Business