Global social innovation round-up #14
First US social impact bond fails to meet targets
The Riker's Island social impact bond (SIB), which aimed to reduce recidivism among 16 to 18-year-olds who entered Rikers prison in 2013 by at least 10%, is to be discontinued on August 31st. The programme – which involved interventions focused on improving participants' social skills, promoting independence and developing good decision making skills – was found to be ineffective by the Vera Institute of Justice. 
The Adolescent Behavioral Learning Experience SIB was funded by a $7.2m loan from Goldman Sachs and a $6m loan guarantee provided by Bloomberg Philanthropies. The early termination of the programme, which was expected to run for four years until 2016, means that Goldman Sachs will lose $1.2m. 
£10m fund launched for social ventures with big investment potential
The UK's Big Lottery Fund has launched a £10m fund to help social ventures raise investment. The Big Potential Advanced Fund is an extension of Big Lottery's existing investment readiness programme and aims to support organisations looking to raise investments of over £500,000 and win contracts worth over £1m. 
Grants of up to £150,000 will be available to coluntary, community and social enterprise (VCSE) organisations that are clear about how social investment could work for them and can describe a potential deal or interest from investors and need help to close that deal. 
The original £10m Big Potential fund, which offers support and grants to VCSEs looking to raise smaller amounts of repayable finance of up to £500,000, will continue. To find out more about the now extended Big Potential programme, which is managed by the Social Investment Business, click here.
$500m impact investment fund to boost overlooked African industries
Vital Capital Investments, an impact investment firm based in Switzerland, is planning to launch a $500m investment fund that could make up to 20 investments in industries often overlooked by traditional investors, including "agriculture, affordable housing, water, education, health care and clean energy". 
Vital Capital's managing partner Eytan Stibbe told South African newspaper IOL: "People consider those areas that we're active in as higher risk and there are less entities involved… It's more difficult to attract foreign, Western sources of money to these sectors to do affordable housing in rural, even urban Africa." Vital Capital has worked predominantly in Sub-Saharan Africa for the past 50 years and currently runs a $350m fund.
£1.5m investment to support struggling primary school students
Third Space Learning, a social venture which provides online maths teaching to primary schools in England, has raised £1.5m in its first major round of venture capital financing. The equity investment was raised from Nesta Impact Investments, Ananda Social Venture Fund and existing angel investors and will be used to accelerate growth of the social venture in the UK, increase investment in technology and develop Third Space's online teaching centres around the world.
Third Space Learning connects academic talent from around the world to children at risk of failure in primary schools across England. The team of almost 200 Maths teachers and tutors, based in London, India and Sri Lanka, work with over 200 schools, and nearly 2,500 students a week. They provide online, one-to-one support to accelerate what children are learning in class, helping teachers to raise student confidence and attainment in maths. Last year, founder of Third Space Tom Hooper was called upon by the Cabinet Office to tell his organisation's social investment story. Watch here.
Responsible lender bites back against loan sharks preying on low-income families
The Smarterbuys Store, an organisation that provides affordable loans to help people buy household goods, has now lent £1m to low income families and is making ambitious growth plans for the future.
Smarterbuys helps people living in social housing obtain affordable finance to purchase furniture, electrical goods and other household items. Customers can order online or in store and pay for items weekly over a two-year term. Part of their payment goes into a community bank savings account to help tenants to save regular amounts.
The initiative was launched as a pilot scheme by Derwentside Homes, the Prince Bishops Community Bank and the Northern Housing Consortium in 2012. It is now being replicated across the country after three registered social landlords, including Manchester Athena, signed up to the franchise and invested £75,000 in a loan pot for their tenants to fund the purchase of essential household items. To support the expansion of Smarterbuys, Charity Bank has provided partial match-funding of £50,000.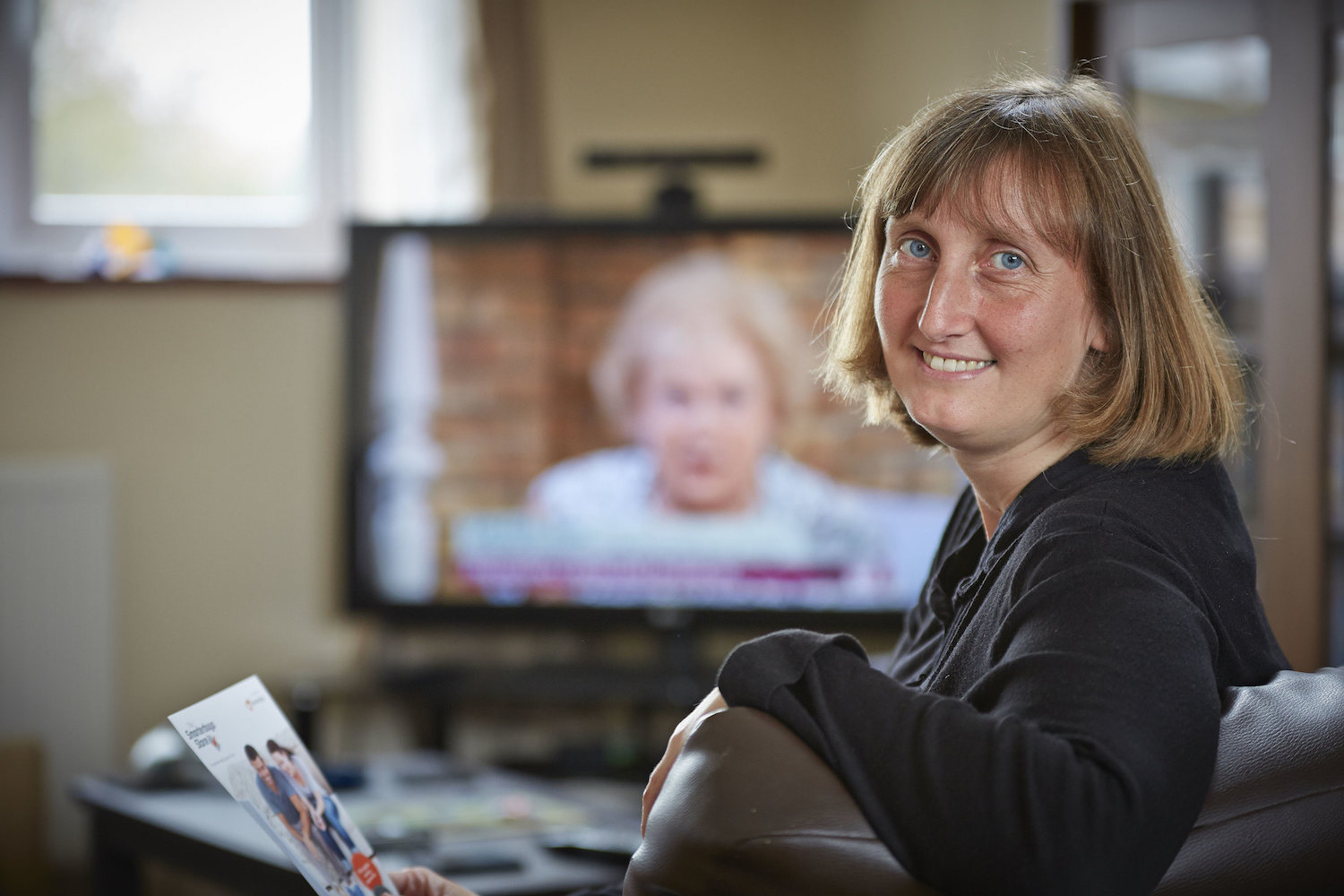 Smarterbuys customer Julie enjoying her new TV
Social enterprise support services launched in Sydney
Settlement Services International (SSI), a non-profit organisation which supports more than 8,000 refugees and asylum seekers in New South Wales, has joined forces with Social Enterprises Sydney (SES) to offer business support services tailored to social enterprises. SES is a membership body that aims to promote the social enterprise sector in New South Wales. 
SSI has agreed to acquire the assets and intellectual property of SES after a three year funding period came to an end. Violet Roumeliotis, CEO of SSI, has said that joining up with SES will help her organisation "add significant capacity" to its small business initiative, which helps refugee clients establish or consolidate small businesses.
Header photo credit: Daniela Cuevas