Global social innovation round-up #13
ASDA's social investment strategy shortlisted by Big Society Capital
The world's first social investment bank Big Society Capital has announced five partnerships between corporates and charities or social enterprises shortlisted for the Business Impact Challenge. The shortlisted partnerships include construction company Interserve and the charity Catch 22, and supermarket chain ASDA and a number of local social enterprises. 
The winning partnership will raise up to £15m of investment, which will be matched by Big Society Capital. CEO of the social investment bank Nick O'Donohoe said: "There is a lot of talk around what corporates can do for social good... This shortlist represents a set of ideas that can sit between 'business as usual' and CSR."
£3.1m social housing venture gets the go ahead in Scotland
Affordable housing provider Carling & Co has secured £3.1m from Bank of Scotland and private European investment partners to purchase more than 40 properties in the centre of Dundee. The purchases are part of Carling & Co's five-year plan to purchase 1,000 properties for families and individuals unable to meet criteria set by private landlords.
Steve Ayre, relationship manager at Bank of Scotland, told The Courier: "There is an ever-increasing demand for the provision of housing at affordable rates within this geography, particularly on the back of a number of years where the pipeline of new build and social housing development has been limited.
"Graeme and his wife Leanne (the co-founders of Carling & Co) have taken a group of properties that are lying empty and have turned them into a great social enterprise."
White House secures $4bn boost for clean energy sector
The White House has secured US$4bn from a group of foundations, philanthropists and institutions to invest in the clean energy sector. According to Reuters, Vice President Joe Biden this week told a conference on clean energy and climate change that "a staggering" number of long-term jobs can be created in the sector "if we make the investments" 
Impetus-PEF CEO steps down
Daniela Barone Soares is to step down as the CEO of Impetus – The Private Equity Foundation, which is the significant investor in two of first social impact bonds that focus on disadvantaged young people – Teens and Toddlers and ThinkForward. Soares is to step down in early July, leaving a search committee including Johannes Huth and Nat Sloane responsible for appointing a new CEO for the foundation. 
Class of 2015: Kiva's microfinance fellowship opens for applications
International microfinance lender Kiva has officially opened applications to its 2015 fellowship programme. Launched in 2007, the fellowship programme has offered more than 600 people the opportunity to help the non-profit organisation connect people all over the world through lending to alleviate poverty. Since 2005, Kiva has connected over 1.3 million lenders with microfinance organisations all over the world. To find out more about the fellowship, click here.  
Devon-based university awarded top marks for social enterprise contribution
The University of St Mark and St John has become one of four universities in the UK to have been awarded the Social Enterprise Mark. The mark is awarded to organisations which fulfill specific criteria set out by the Community Interest Company Social Enterprise Mark. The criteria includes that the organisation must earn 50% or more of its income from trading and dedicate at least 50% of its profit to social or environmental purposes.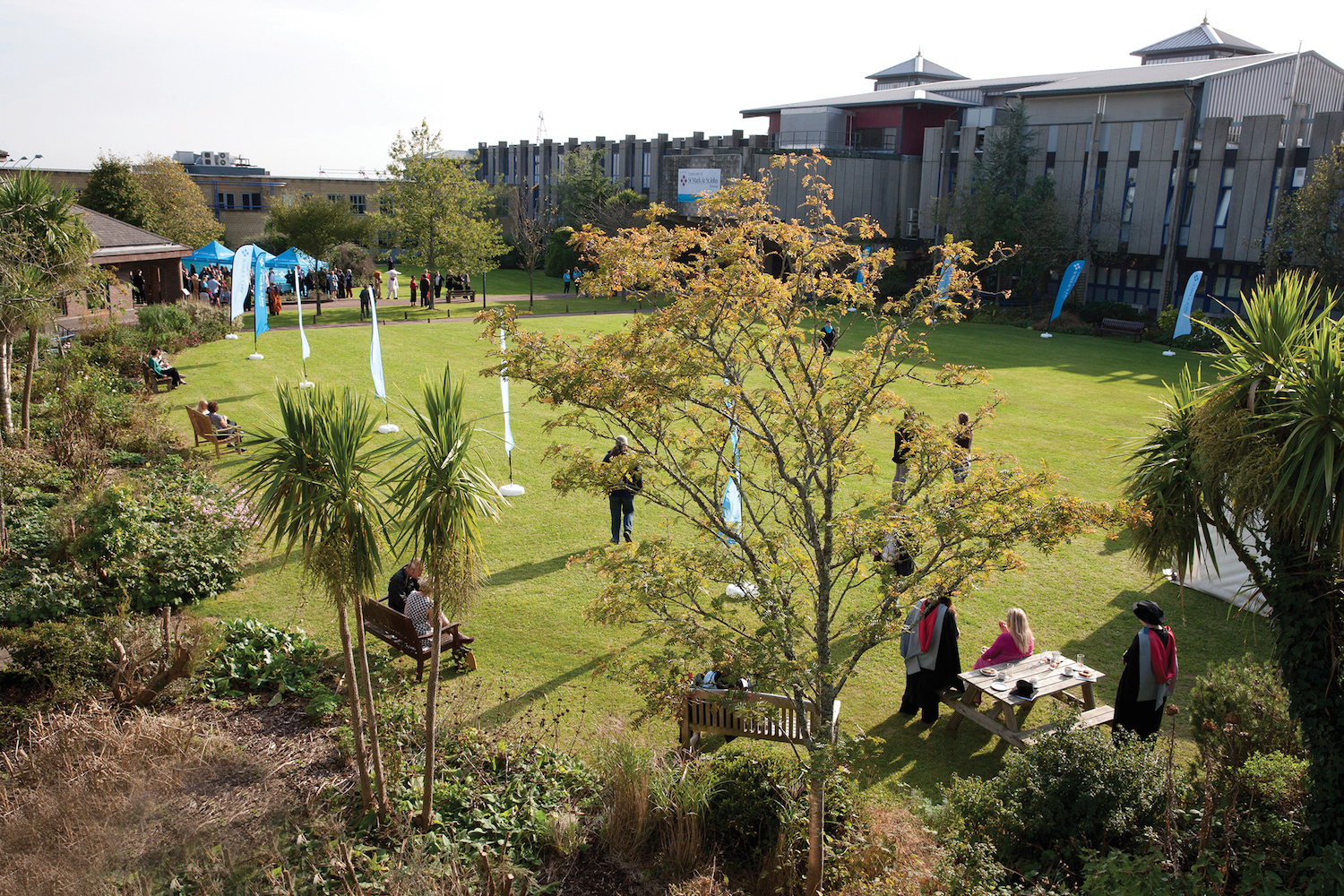 University of St Mark and St John campus
Header photo credit: Serge Melki