Global social innovation round-up #10
Divine Chocolate announce transatlantic merger
Award winning social enterprise Divine Chocolate has merged its UK and US businesses to make it "more resilient" and able to widen its customer reach. The Kuapa Kokoo farmers cooperative that voted to set up the chocolate company in 1997 will own 44% of the merged company.
Sophie Tranchell, CEO of the merged company, said: "The new structure strengthens the group, making us more resilient and giving us a wider consumer reach, and in doing so gives Divine more power to deliver our mission to fairly and sustainably remunerate smallholder cocoa farmers in West Africa, as well as empowering them to take their future into their own hands."
Bridges Ventures makes first investment into US
Bridges Ventures, a private equity firm dedicated to sustainable and impact investing, has announced it is investing in Springboard Education in America, which provides affordable before and after school programmes to 6,000 children at 52 schools. The investment aims to help Springboard reach tens of thousands of children across the US.
Founder of Springboard Education Kevin Flynn said: "This is a very smart opportunity for Springboard and for our team. I had an important choice to make as I thought about the next phase of growth. Bridges and I share the same philosophy: to maximize social impact through investment."
New app allows shoppers in Holland to track grocery supply chains
A new app has been developed which provides detailed information on more than 3,300 varieties of fruit and vegetables sold in supermarkets in Holland. The Question Mark app can be downloaded for free and "tells consumers whether the produce they are purchasing has been grown using child labour or has taken advantage of manual labour from illegal immigrants".
Big Issue Invest back early stage social businesses in England
Big Issue Invest's Corporate Social Venturing (CSV) 2015 programme is offering early stage social businesses the opportunity to pitch for up to £50K investment, as well as a professional mentor, attendance to workshops and access to educational tools that aim to help them measure their social impact.
To be considered, ventures must operate in the following sectors: arts and culture, education, employment and training, tackling homelessness, sustainable and community transport, health and social care, environment and financial inclusion. Applications are open until 25th May. Click here to find out more.
TOMS Shoes top Good Company poll in the US
A new survey by the Conscious Consumer Spending Index in the US has revealed that TOMS Shoes are the brand most widely recognised for being socially responsible. 
Over 1,000 people were asked to "name one company or organization that is socially responsible". The companies were then ranked according to how frequently they were named. Following TOMS Shoes was the grocery shop chain Whole Foods.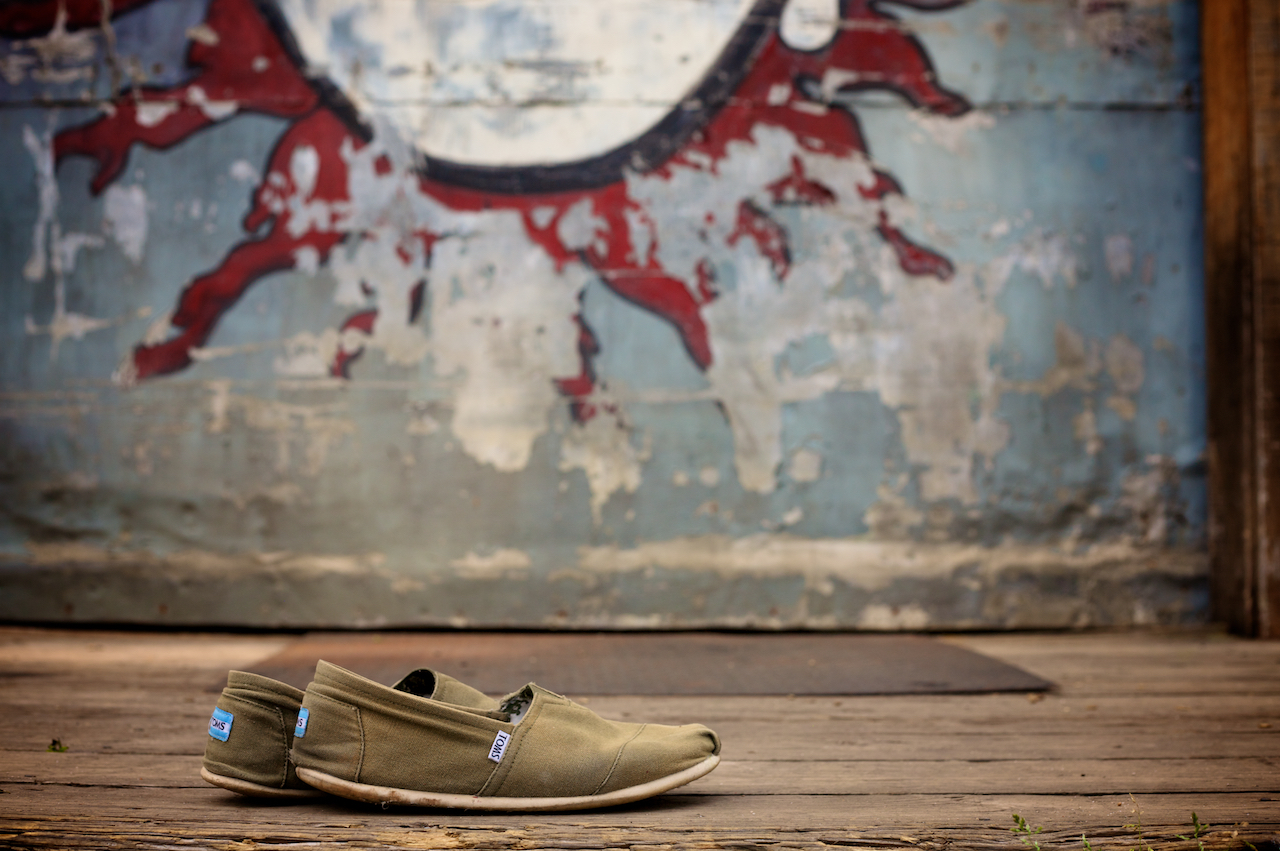 TOMS Shoes. Photo credit: Micah Ogle
Tweets used to create potentially life-saving flood maps
Two Dutch organisations have created a model in which to turn tweets into real-time flood maps. Deltares and Floodtags presented their research to the General Assembly of the European Geosciences Union in Vienna. 
They concluded that at present the information gathering required to create flood maps, for example through satellite images, is usually supplied after the event itself has happened. In a pilot in Jakarta, Deltares and Floodtags proved that by using the thousands of observations being tweeted out and applying statistical analysis of them, it was possible to create real-time flood maps for the area, that could be used by people at risk of being affected.
Save the date: UK's leading social investment conference announces 2015 dates
Critical Mass, the conference for anyone interested in social value, impact investment and innovation, is to take place on the 19th and 20th October at The Royal Institution in London. The event is being co-curated by Good Deals 2015 and Social Value International (formerly the SROI Network and SIAA). For more information and to register for updates, click here.
$25m donation fuels social entrepreneurship in California
Silicon Valley based couple Jeff and Karen Miller have donated US$25m to Santa Clara University and its newly renamed Miller Centre for Social Entrepreneurship. 
The Centre helps students develop sustainable solutions to pressing social and environmental challenges around the world and connects aspiring social entrepreneurs with Silicon Valley mentors and programmes to prepare them for business growth.
Jeff Miller has held senior executive positions at numerous high-tech companies. He retired as CEO of software company Documentum in 2001.
New event aims to help UK social enterprises secure media coverage
John Taylor Hospice and Social Enterprise West Midlands have teamed up to create a free event to help social ventures in the UK raise their profiles in local media. The event will take place in Birmingham and will feature talks, forums and panel discussions with media experts including Birmingham Post editor Stacey Barnfield. For more information, click here.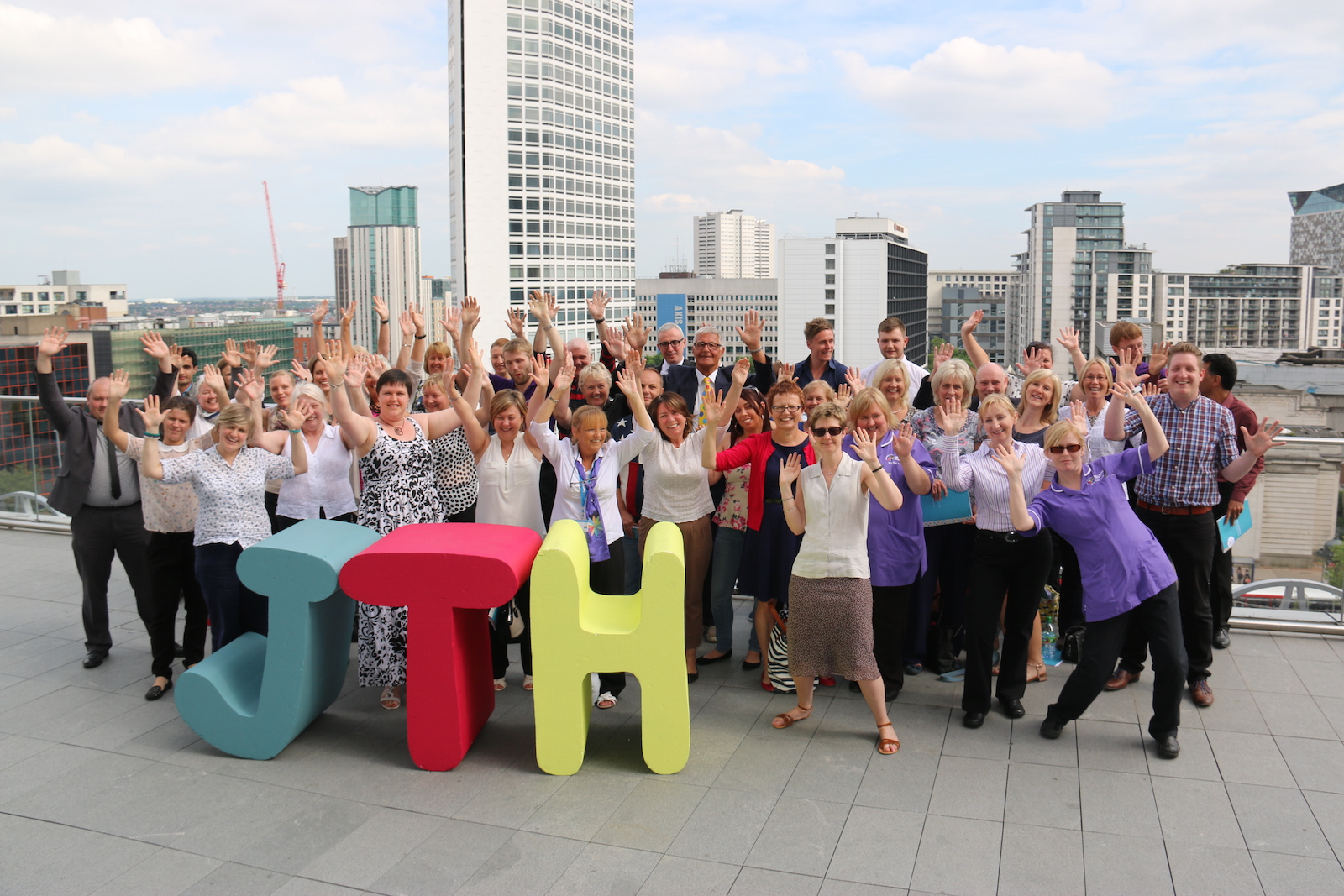 John Taylor Hospice staff and volunteers. Photo credit: John Taylor Hospice
Header photo: Cocoa beans. Photo credit: Nestlé