Global social innovation round-up #09
New retail charity bond enters the UK market
A retail charity bond for Hightown Praetorian & Churches Housing Association has been issued in the UK by social venture support organisation Allia.
Hightown is a charitable housing enterprise that manages more than 4,400 properties in Hertfordshire, Buckinghamshire and Bedfordshire. It provides housing and support to vulnerable people with a variety of needs including women fleeing domestic violence and people with learning difficulties. 
The bond will be issued by Retail Charity Bonds plc and the funds raised will be loaned, via a loan agreement, to Hightown. The bonds are available to wholesale and retail investors with a minimum initial subscription amount of £500. Find out more here.
Impact investing in South Asia: state of the sector report released by GIIN
The Landscape for Impact Investing in South Asia report, published by the Global Impact Investing Network (GIIN) in partnership with Dalberg Global Development Advisors, has found that $8bn has so far been deployed by development finance institutions in South Asia, making these institutions a significant player in the impact investment market there. (Unsure what a development finance institution is? Find out more in this article from Forbes.) 
However, the report also found that several other types of investors, including foundations and commercial banks, are becoming increasingly active in the six countries included in the report – Bangladesh, India, Myanmar, Nepal, Pakistan and Sri Lanka.
Energy and the financial services sectors have attracted the most impact investment capital across these countries according to the new research, but sector preferences vary between countries. For example, in Bangladesh there is a strong focus on using impact investment to catalyse job creation.
Charity Bank takes £1m step towards becoming a sustainable social enterprise
The Mercers' Charitable Foundation has invested £1 million in Charity Bank, which takes savings from individuals and organisations and lends solely to social sector organisations, to help it transform from being a charity reliant on grant funding to a sustainable social enterprise.
Over the past 12 months Charity Bank has approved just under 80 new loans worth just over £37 million.
UKIP's anonymous Calypso donation "very troubling"
CEO of charity think tank NPC describes the news that money made from the UK Independence Party's (UKIP) song 'Calypso' will be donated to an anonymous charity "very troubling".
"The money was originally raised on the promise that it would fight the Ebola outbreak—but now no one will confirm whether this promise to donors has been honoured or not. This is against the principles of transparency. Political parties have every right to give cash to charities, but it can't take place behind some veil of secrecy," said Dan Corry.
The controversial song has received heavy criticism and was accused of being racist. UKIP initially tried to donate the profits of the song to the British Red Cross, but the charity refused the money.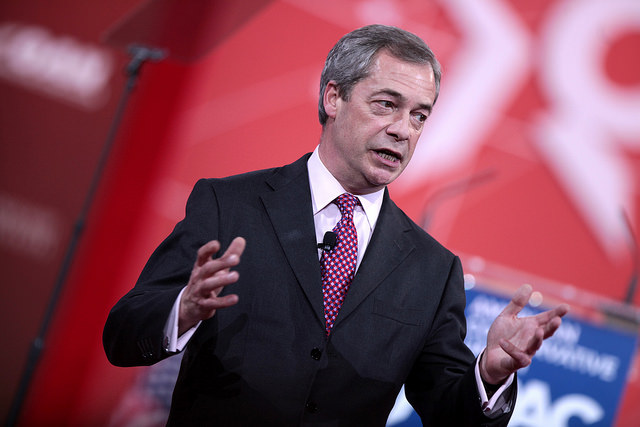 UKIP leader Nigel Farage. Photo credit: Gage Skidmore
Other news in brief…
Indian social enterprise incubator sets sights on Vietnam
Villgro – an organisation that aims to inspire, mentor, fund and incubate early stage social enterprises that help India's poor – has announced plans to expand its services to support social entrepreneurs in Vietnam.
IKEA launches flatpack shelters
Multinational furniture company IKEA has developed easy to assemble solar powered shelters to provide emergency housing for natural disaster victims and refugees in partnership with the United Nations High Commissioner for Refugees.
UK minister backs south east drive to be capital of social enterprise
At a gathering of social enterprise leaders in Westminster, the UK's minister for civil society Rob Wilson praised the efforts of the South East Local Economic Partnership (SE LEP) to champion social enterprise in Essex, Kent and East Sussex and announced that the Cabinet Office will support the SE LEP to launch a social investment conference.
Russell Brand opens social enterprise cafe in east London
Comedian Russell Brand has used the profits of his most recent book to open a social enterprise cafe in Hackney, east London, according to The Guardian. The Trew Era Cafe will employ recovering drug addicts and is opposite the New Era housing estate whose residents Brand helped fight their eviction by a US company.
This week we're at the Sankalp Global Forum in Delhi, India to discover more social innovation from around the world. Stay tuned for our coverage of the event.
Header image: A market in Mysore, India 
Photo credit: Marco Bellucci