Social Enterprise UK finds budget a bit 'meh'
Changes to the Small Business Rate Relief, additional funding for a rough sleeping social impact bond and £60m for community-led housing developments were among the key announcements relevant to the UK's social enterprise sector in yesterday's budget.
George Osborne announced that the government will permanently double Small Business Rate Relief from 50% to 100% and increase the thresholds to benefit a greater number of businesses.
Deputy CEO of Social Enterprise UK (SEUK) Nick Temple said in response: "Social enterprises will welcome many of the announcements aimed at helping small and medium sized businesses, whilst feeling that the Government still needs to pay more attention to delivering fairness and social justice... In general, this is a budget which will do little to either enthuse or depress the resilient and committed social enterprises working hard across the country."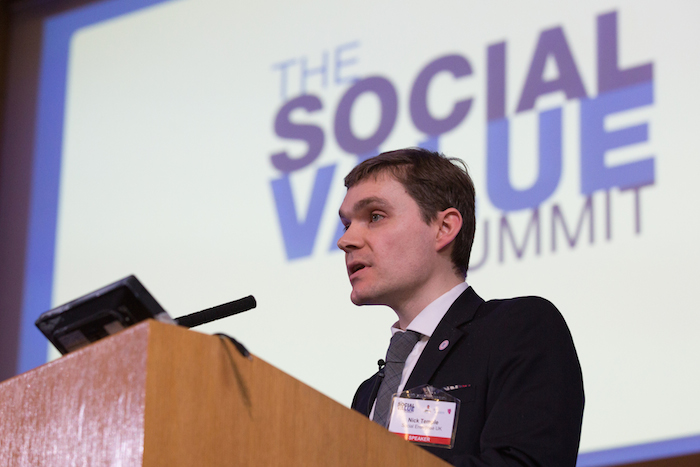 Nick Temple, deputy CEO at SEUK. Photo credit: SEUK
Social investment received a brief mention by Osborne yesterday – he revealed the government is doubling the funding for the Rough Sleeping Social Impact Bond (from £5m to £10m), which was announced in the autumn statement last year. The detail of the social impact bond is still to be worked out. As announced in both the 2015 spending review and autumn statement, all energy generation activities will be excluded from the Enterprise Investment Scheme, the Seed Enterprise Investment Scheme and Venture Capital Trusts from next month, as well as from Social Investment Tax Relief.
Co-CEO at Numbers for Good Dominic Llewellyn said: "It's encouraging to see George Osborne double the size of the rough sleeping social impact bond fund which will provide crucial funding to organisations tackling homelessness to £10m."
Temple commented: "The announcement of more money to tackle homelessness is welcome, but what is missing is the connection between policies and a focus on treating symptoms rather than tackling causes."
The announcement that £60m will be provided to enable community-led housing developments in rural and coastal communities, including through Community Land Trusts, has been welcomed by Richard Harries from the Power to Change Research Institute, who writes in Pioneers Post today. Of this funding approximately £20m will be directed to the South West.
The sugar tax – one of the big headline grabbers revealed yesterday caught the attention of the charity think tank and consultancy NPC. CEO Dan Corry said: "In one of the bigger surprises of the budget, Osborne announced that a new levy would be placed on producers of sugary drinks—in other words, a sugar tax, to come into force in two years time. It's projected to raise over half a billion pounds in its first year.
"This is a big win for campaigning charities like Action on Sugar and the World Cancer Research Fund, who have argued that the health damage done to future generations will be chronic unless the government takes action against producers. This move won't of course be solely down to charities, but their voice will have been part of this success. And there's cause for celebration among those charities working on obesity and poor-health among school-age children: the cash raised from the drinks industry will go to double the provision of sport in primary schools."
Header photo credit: Kent Wang