Marketing your social enterprise for free: what we learnt
Readers of Pioneers Post took advantage of the marketing knowledge of three experienced professionals working in and around social enterprise at a event in London this week.
The intimate affair, titled 'Stepping into the spotlight: how to market your social enterprise for free' took place at Chivas 'The Blend' pop-up space at the Old Truman Brewery in Brick Lane, London.
Many social entrepreneurs made the trip to hear views from Alexandra McDonald, communications manager at the International Centre for Social Franchising, Andrea Warriner, deputy director of the Skoll Centre for Social Entrepreneurship and Kenny Ewan, founder of WeFarm and winner of Chivas The Venture social enterprise competition.
The social entrepreneurs in attendance were mostly at an early stage with their ventures and Ewan admitted that he was naive about the importance of marketing when he started out: "One of the things I learned in the first year of running a social enterprise was how important comms and marketing actually is. Prior to that I would have regarded it as wishy-washy stuff that doesn't mean anything. "
From 2,500 applications, WeFarm eventually won $200,000 from The Venture. The social enterprise is a peer-to-peer advice network for farmers in developing countries that is accessed by mobile phone. Users can text queries and use the wisdom of the crowd to learn about more efficient farming practices.
When it comes to pitching, practice is key and so is simplicity
Ewan had to give successive pitches throughout the various stages of The Venture and revealed that the first ever pitch he had to give was in front of Virgin's Richard Branson. For those wondering how to get good at pitching his advice was to do a lot of it. Whilst he got frustrated with the same questions from the people he was pitching to, he admitted those questions helped hone the way he communicated the idea of WeFarm. 
"We pitched repeatedly in microscopically different ways until we were at a point where people just got it. When it comes to pitching, practice is key and so is simplicity – don't try to say too much, sometimes the more you say, the less people understand, so try to find that really simple story and try to engage people"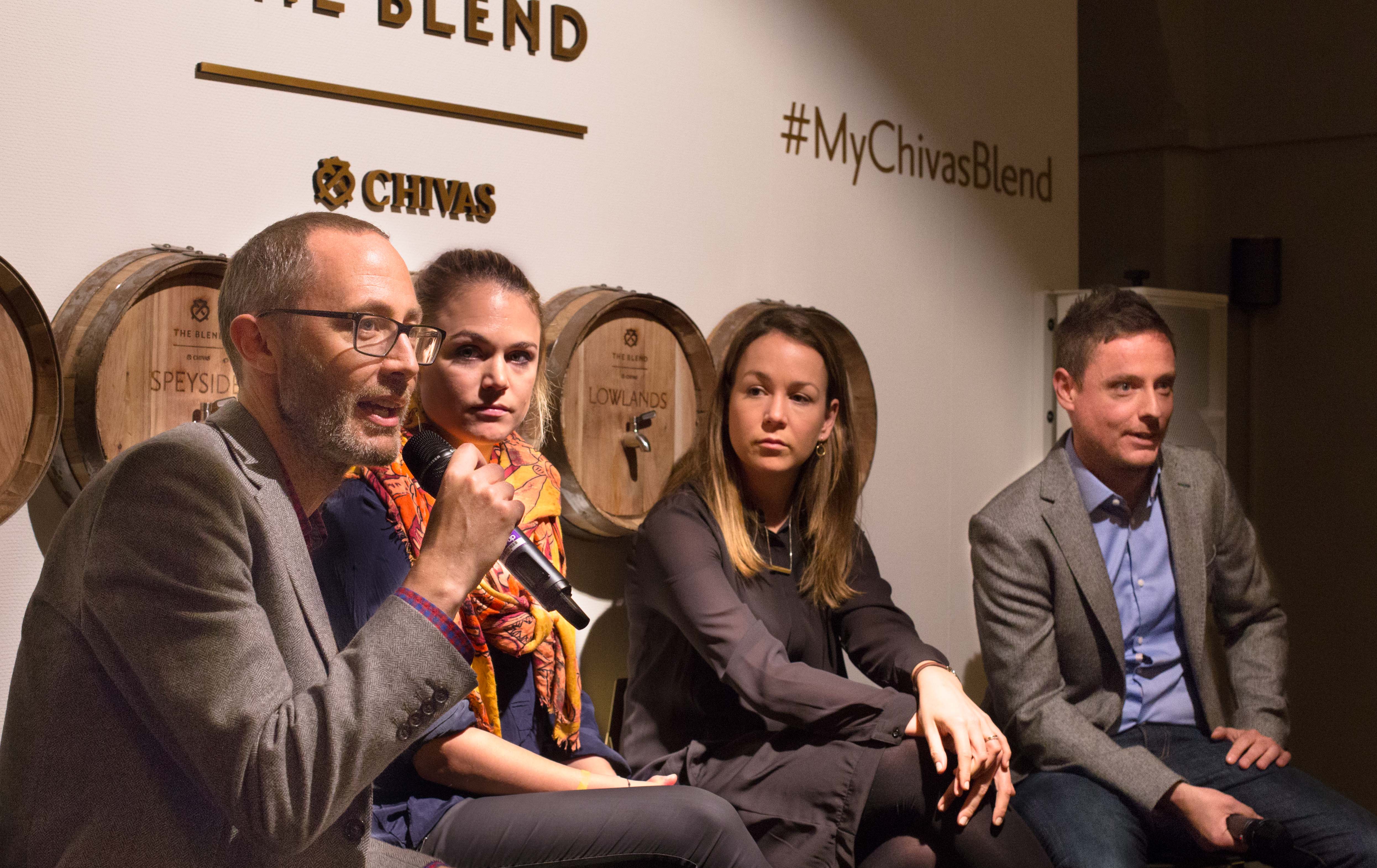 Above (L-R): Lee Mannion, Alexandra McDonald, Andrea Warriner, Kenny Ewan
McDonald stressed how important it was to have a clear message right from the start: "Work out what your value proposition is and how to articulate that, it will help you find your place in the market and it will help you to clearly articulate that across various stakeholder groups."
Expanding on the term 'value proposition' she advised social entrepreneurs to ask themselves the following questions: "What makes you different and unique? Why is that better than other people who offer this service?" 
The Skoll Centre runs courses in social entrepreneurship so Warriner sees a mix of founders and those who are contemplating starting a social enterprise. She spoke about a different kind of marketing value where groups of like minded souls who spend time together in this way meant a network was established that could mean access to talent and expertise that is lacking. But that network was just as important for getting your message out there, she said: "There's a lot of value in having people who know you really well who will champion your business going forward."
Chivas The Venture is now open for applications. This will the third year of the competition that awards prize money of $1m to social enterprises with scalable solutions to social challenges. Social entrepreneurs who wish to apply should click here.
Photo credit: Ollie Whittall