£2bn of forgotten investments "could change millions of lives"
A commission that has investigated the UK's dormant financial assets has concluded that there is up to £2bn which could be directed towards good causes.
The Dormant Assets Commission was set up by minister for civil society Rob Wilson to unearth new resources for social ventures.
The commission, made up of an independent panel of experts, was established at the end of 2015 to find out if the dormant asset scheme, which looked at unclaimed funds in banks and building societies, could be extended to other forms of finance such as insurance products, stocks and shares and pensions.
I set up the commission to unearth new resources that would allow our charities and voluntary groups to become more stable and independent
Dormant bank accounts are classified as those that have seen no transactions for 15 years although customers can reclaim those assets at any time if legal ownership is later established.
A total of £360m from dormant accounts have already gone towards supporting good causes, £300m of it to Big Society Capital. The money is administered via the Reclaim Fund, owned by the Co-operative Banking group.
Former Big Society Capital CEO and chair of the commission Nick O'Donohoe, said: "Our report has found hundreds of millions of pounds lying dormant across a number of financial sectors which could be put to far better use.
"I am delighted we now have the potential to help good causes even more. I hope the financial sector now supports our ambition by contributing dormant assets benefit to an expanded scheme."
Rob Wilson said: "This money could help change millions of lives across the country rather than gathering dust in dormant accounts.
"The reason I set up the commission was to unearth new resources that would allow our charities and voluntary groups to become more stable and independent. But, crucially, also to deliver really important local services over the long term."
Graham Precey, head of corporate responsibility at Legal and General, told Pioneers Post that the company was currently focused on assessing the market for social pension funds (a recommendation that came out of the misson-led business review) but felt the commission's findings could be a boost for social investment.
"There's no doubt that the dormant bank account programme pump-primed the social investment market a few years ago so we understand the need to move the market on again," Precey said.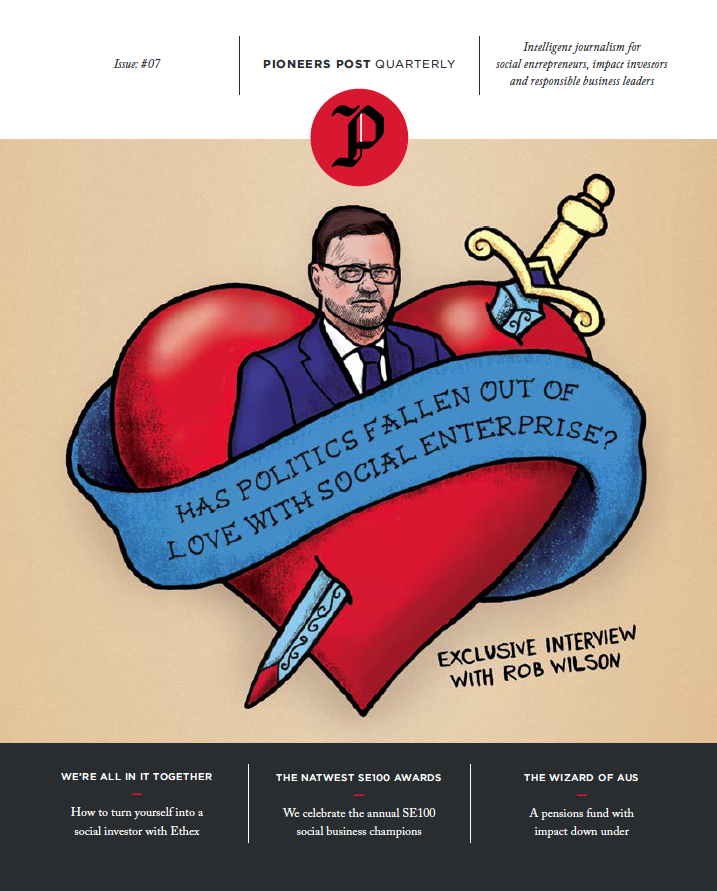 Read more about Rob Wilson, the UK's civil society minister, and what he thinks about social investment in our interview in the latest issue of Pioneers Post Quarterly here.
Photo credit: Tim Evans