The Black Cab Interviews: Fraser Kelly
A cab ride around Glasgow with the head of Social Enterprise Scotland includes a song about jam sandwiches, a crowd of children – and an insight into deprivation and regeneration. 
When I find Fraser Kelly at Glasgow Central station on a beautifully sunny winter's day he's bantering with Graeme Hyslop, chief executive at Langside College, who he's just bumped into. Even though we've lucked out with the weather it's still Scotland in January and Hyslop is in short sleeves whilst riding his bike, apparently untroubled by the chilly air. When he's told that we're off to a part of Glasgow called Castlemilk, he tells us he hopes we've got an umbrella. "Watch out fae the bread rolls they'll be chucking at yer heed," he adds. Kelly smirks as we head out of the station. 
Fraser Kelly has been at the helm of Social Enterprise Scotland (SES) for more than five years. We're here to talk to him because the social enterprise infrastructure is strong in Scotland. According to the Social Enterprise in Scotland Census 2015, at that time, 5,199 social enterprises existed in Scotland with 200 more forming every year. The estimated annual economic contribution of social enterprises to Scotland is £1.68bn. 
Community action
Our first stop is Cassiltoun Trust, a regeneration project in Castlemilk. The charity is housed in a beautiful Georgian building that used to be the stables of the Castlemilk estate. The building was sold to the Glasgow Corporation in 1938 and was used by the city parks department until the 1990s when it fell into disuse. 
Local people loved it enough to start a campaign to restore it and transform it into a community hub. That took nine years and 27 funders, but the building was eventually reopened in 2007. Kelly was on the board of trustees throughout the process. He's brought us here because, "it's one of the best examples of physical, social and economic regeneration that I've seen during my time working in this field." 
While we are there we bump into Anna Stuart MBE, one of the founders of the local housing association and a community activist who worked towards the regeneration of Castlemilk. Now 75, she is the chair of Cassiltoun Trust and, after embracing Kelly, is keen to tell us about all the activities that go on at the centre. 
The Cassiltoun Housing Association now keeps offices there alongside a nursery, which has enabled local parents to get back into work. There are also training and conference facilities and a central courtyard where events can take place when the weather is good. Other services, such as art classes for older people that are aimed at tackling isolation, also take place there. 
Kelly describes Stuart as "a community stalwart, one of the people who actually knew what the community wanted and what needed to happen to this building." He credits the dogged determination of Stuart and people like her for persisting during the many years it took to get the centre back up and running. 
There's a clear fit with what we are trying to do and what the government is trying to do to make Scotland a prosperous economy – and a much more socially just society too 
Stuart was too modest to tell us the other amazing thing about herself –she was the driving force behind the housing association. When she moved to Castlemilk 30 years previously Stuart was shocked at the poor state of the housing. The decline of the manufacturing industry in Castlemilk in the 1950s and 60s, coupled with a lack of local facilities and poor transport links to the city centre all contributed to the area's decline. Stuart founded the Castlemilk East Housing Co- operative, registering it as a co-operative in 1984. This became the housing association in 2004.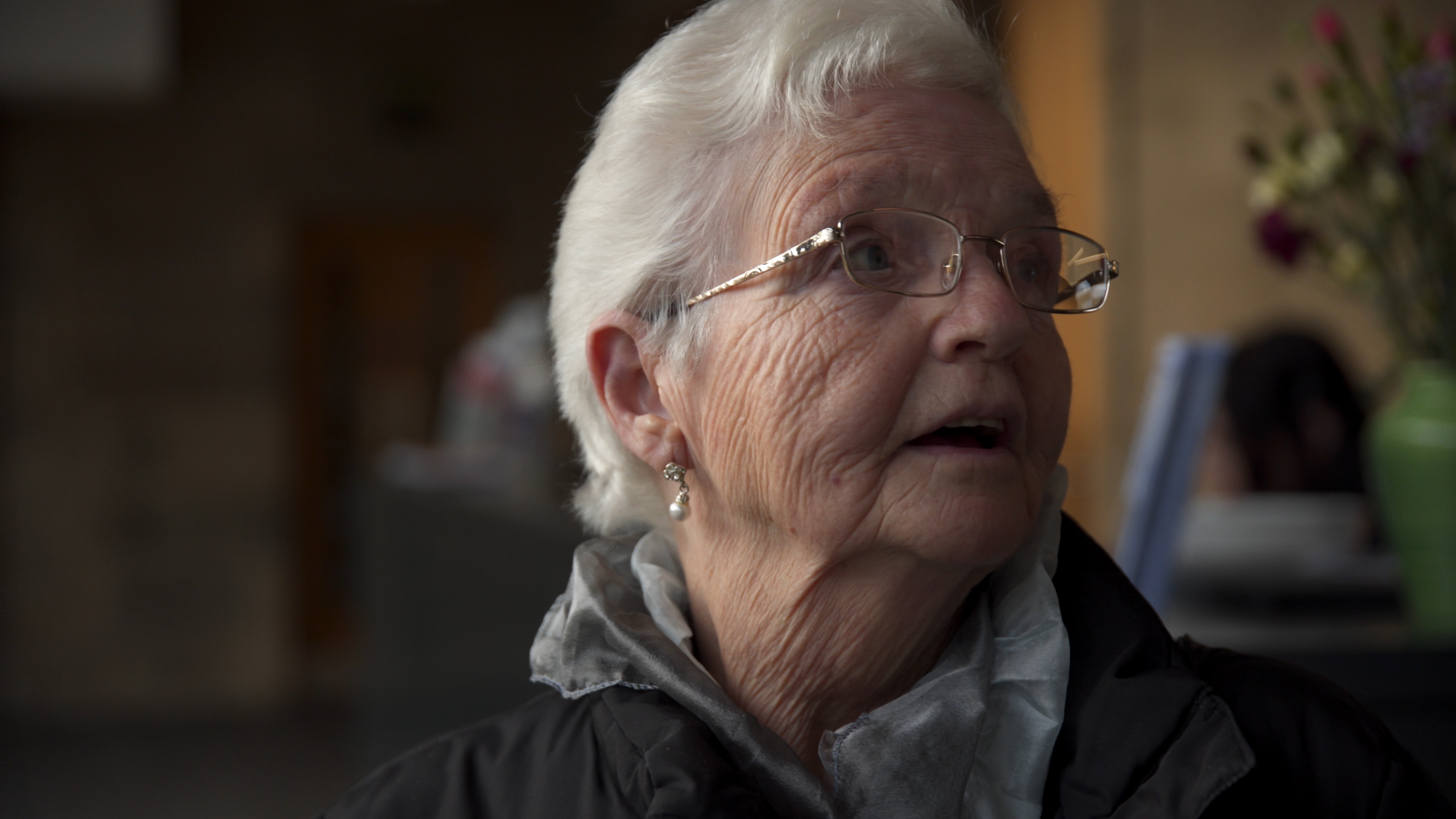 Anna Stuart, aged 75, community activist
In addition to helping parents get back to work, the nursery itself has created 22 jobs. This is important. Around 14,000 people live in Castlemilk and a third of them were claiming out of work benefits in 2012. People in income deprivation numbered 5,000 and there were nearly 1,500 children in poverty, according to Understanding Glasgow, the Glasgow Indicators Project. Poverty is defined as young people living in families claiming child tax credits (ie their household income is less than 60% of the median). 
Kelly arrived in Castlemilk in 2004 as chief executive of Castlemilk Development Agency, one of eight in the city. About 1,000 yards away from Cassiltoun Trust is Glenwood Business Park, where the agency was housed. The organisation owned and managed 20,000m2 of industrial business space. "People would say to us: you'll never let that space in Castlemilk," Kelly tells us. The spaces within could accommodate a range different sized businesses and there were no long leases that might put off those needing business space. It was also priced sensitively: £5.50 per sq ft with an additional £2.50 service charge on top of that. "We were landlord to 71 businesses which were employing 684 people in 2010, 60% of whom were from Castlemilk." We get it: he's bought us here to tell us of the positive social impacts of enabling enterprise. 
We take a look at the nursery, which is full of happy, smiling kids. Clair Malpas, the regeneration manager, arranges for them to be let loose into the garden. A community gardener visits once a week and the children take part in growing fruit and veg, or in Clair's words: "to know that potatoes don't just come from McDonald's". Playing and learning outside is crucial as Malpass says: "It's key in an area where lots of children live in flats and might not be going outside very often." 
Kelly had mentioned in the cab that, although there was a lot of serious stuff to talk about around social enterprise, he hoped there would still be time for a bit of fun. Turns out there was – when Kelly decided to sing the Jeely Piece Song to us on camera. For those not familiar with the Glaswegian vernacular, a jeely piece is a jam (jelly or 'jeely' in the Glaswegian accent) sandwich. Mothers in social housing were known to wrap up the jeely pieces and fling them down to their children in the streets below. The practice was discontinued when families were rehoused in tower blocks, as told in the lyrics: 
Oh ye canna fling pieces oot a 20-storey flat
Seven hundred hungry weans will testify to that
If it's butter, cheese or jeely, if the bread is plain or pan The odds against it reaching us is 99 to one 
Why did Kelly sing it? Because the Jeely Piece Club, a charity that offers childcare services, sits opposite Cassiltoun Trust. It might be a tenuous link to the story, but watching Kelly's joy as he sang it was one of the highlights of the journey. Almost as amusing was the face of our driver, Robert Burns (really), turning down the chance to join in. "Mebbe next time..." he said, with absolutely no intention of getting out of the driver's seat.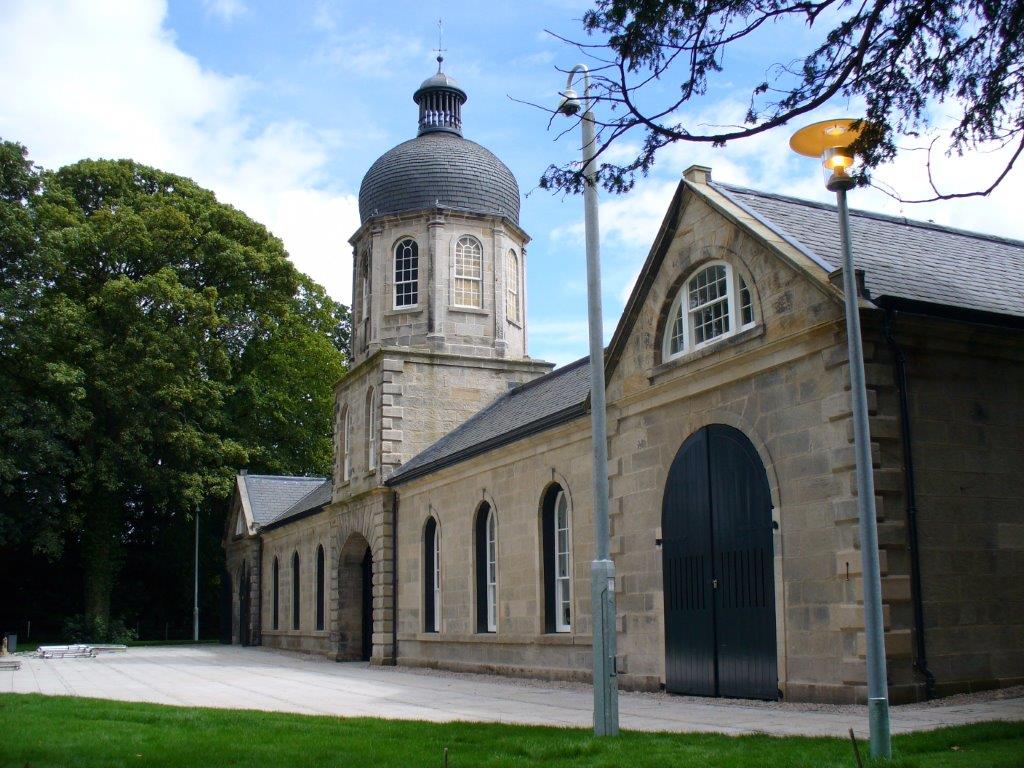 Cassiltoun Trust, beacon of hope for Castlemilk's community
The hand of God?
Hampden Park, home to the Scottish national football team, is our next stop. Kelly has brought us to the Scottish Football Museum here because of a weird bit of serendipity with his working life. He has fond memories of being in Hampden when one of the greatest players to ever grace the turf made his international debut: Diego Maradona. Maradona was 19 years old and scored that day, although Scotland lost the game 3-1. When Kelly was working in Castlemilk he also covered another deprived area of Glasgow called the Gorbals, slightly to the north of the stadium. As part of that work, a website called Gorbals Live was established where people from the diaspora of the Gorbals could share stories about the area. 
One of the stories that came to light was of Alexander Watson Hutton who was born in the Gorbals in 1853. "Hampden has a special place for me as it's the national football stadium, it's in the south side of Glasgow and I have a strong association working with communities in the area, but the story of Alexander Watson Hutton is quite fabulous," Kelly says. 
Hutton's family moved to Edinburgh soon after he was born, where his life was marred by tragedy – the death of both his parents along with his two-year-old brother of consumption (pulmonary tuberculosis). It's another deprivation story; the poor tenement housing was thought to contribute to the spread of the disease. Hutton did well in education but in 1871, consumption also took his elder brother. It is thought this might have contributed to Hutton's decision to seek a new life in a warmer climate. 
He emigrated to Argentina and became a teacher before founding his own school. A keen sportsman, he encouraged the playing of football and in 1893 established the Argentine Association Football League – the first football league outside the British Isles, which later became the Argentine Football Association. Even with the Spanish translation (Asociación del Fútbol Argentino), the letters AFA would have been on the crest on Maradona's shirt on the day that Kelly saw him score his first international goal years earlier. Maybe they wouldn't have been there but for the influence of a Scotsman from just down the road. There is now a plaque in the museum commemorating Hutton's part in establishing football in Argentina. 
Political support
While we are on the subject of foreign countries, it seems a good moment to ask Kelly why so many of them are so keen
to visit Scotland to find out about social enterprise there. Pioneers Post was at the CEIS conference last year, the annual key event for Scottish social enterprise. A Korean delegation was attending and strong ties with Canada were also evident. Kelly tells us that further delegations from Estonia and Latvia have also visited to learn about social enterprise in Scotland. Fraser thinks that Scotland is such a popular model to examine because of the "benevolent environment in which social enterprise is growing and operating". He adds: "I think we probably have the best developed support infrastructure anywhere in the world." 
Part of this is down to the support of the Scottish government, which recently published a ten-year social enterprise strategy. As part of that, there is an internationalisation strategy, which seeks to share learning with models in other countries and open up trade options for Scottish social enterprises. 
Aside from the ten-year strategy, social enterprise has continually enjoyed support from leading politicians. Deputy first minister of the Scottish government, John Swinney, has both praised and advocated on behalf of the sector consistently and first minister Nicola Sturgeon will be making the opening speech at the Social Enterprise Exchange Marketplace event in March. 
Kelly points out that Scotland's economic strategy is a product of the first minister's direction. He says: "There's a clear fit with what we are trying to do and what the government is trying to do to make Scotland a prosperous economy – and a much more socially just society too." 
Last stop
There is one last visit that Kelly wants to pay before we part ways. We criss-cross the city once more, to an area called Maryhill in the north. Although he doesn't say it, he's brought us here so that we can understand why he's chosen to do the kind of work he does. 
He's married for the second time and describes himself as "desperately happy". As Kelly talks to us about his first wife Jan, we are standing outside the house where her parents Jeanie and Hughie Murphy lived. He gets a bit misty eyed as he describes it as "a place of parties, of songs". Later, Jeanie and Hughie were in hospital at the same time as his brother- in-law, Hughie McDaid. "A significant number of them passed away with smoking or cancer-related diseases in a short period of time. I don't know whether that is part of the Glasgow history or the Glasgow story..." He tails off. 
Kelly met Jan in 1979; she passed away in January 2000 of cancer. She had already survived cervical cancer and, later, had a lung removed also due to cancer. She made it back to work just 15 weeks later. A brain tumour followed, which was operated upon and Jan again recovered sufficiently to return to work. Another brain tumour followed – one that, this time, she didn't survive. 
Kelly says he is no longer sad about it: "The fabulous thing about Jan was when she was ill we had time to talk about things and for me to understand what she wanted me to do with the rest of my life. I think I'm now following a journey that she would be happy with."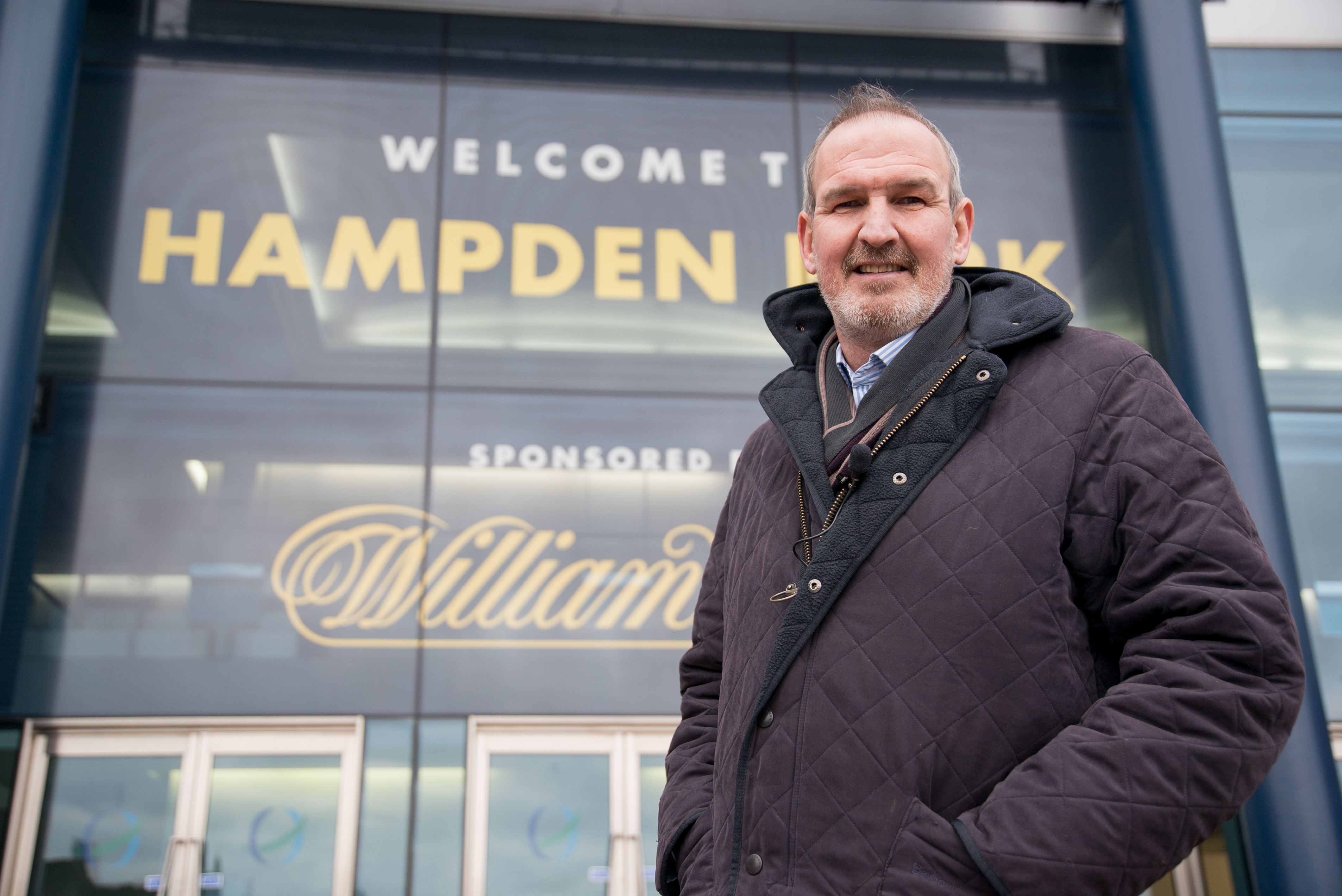 Fraser Kelly about to enter Hampden Park, home of Scottish football, to tell us a tall tale
Photographs by MICHAEL REA. With thanks to Robert Burns, our black cab driver for the day.