Social Business Trust offers free business advice for scaling up
Social Business Trust (SBT), the organisation that enlists corporate executives to give business support for social ventures, has provided a freely accessible guide to achieving growth.
The publication Unlocking Growth: the insiders guide to scaling your social enterprise was launched with a breakfast question and answer session hosted by BBC Newsnight presenter Evan Davis.
Davis (pictured above) is also the presenter on the television programme Dragon's Den, in which entrepreneurs pitch for investment from successful business leaders.
The guide condenses what SBT has learnt about growing businesses during its six year programme of scaling social enterprises with funding and expertise from corporate partners such as British Gas and investment firm Permira.
Adele Blakebrough, CEO and co-founder of SBT, wrote in the introduction to the report that the reason for sharing the learnings was because: "We can't work with all the social enterprises we meet."
To date SBT has worked with 21 social enterprises but has scrutinised more than 900. To meet the SBT criteria, social enterprises must have a turnover of £1m or more and have potential for growth.
If we are all doing so much that is so amazing, why is everything so shit?
Charles Leadbeater, who wrote one of the first reports into social enterprise in 1997, The Rise of the Social Entrepreneur, set the context for the discussion at the launch event.
Citing many of the landmark moments in the social enterprise sector since the publication of the report, including the launches of the School for Social Entrepreneurs and Big Society Capital, he referred to a recent conversation with an impact investor who had raised a $2bn impact fund with pension funds, sovereign wealth funds and high net worth individuals.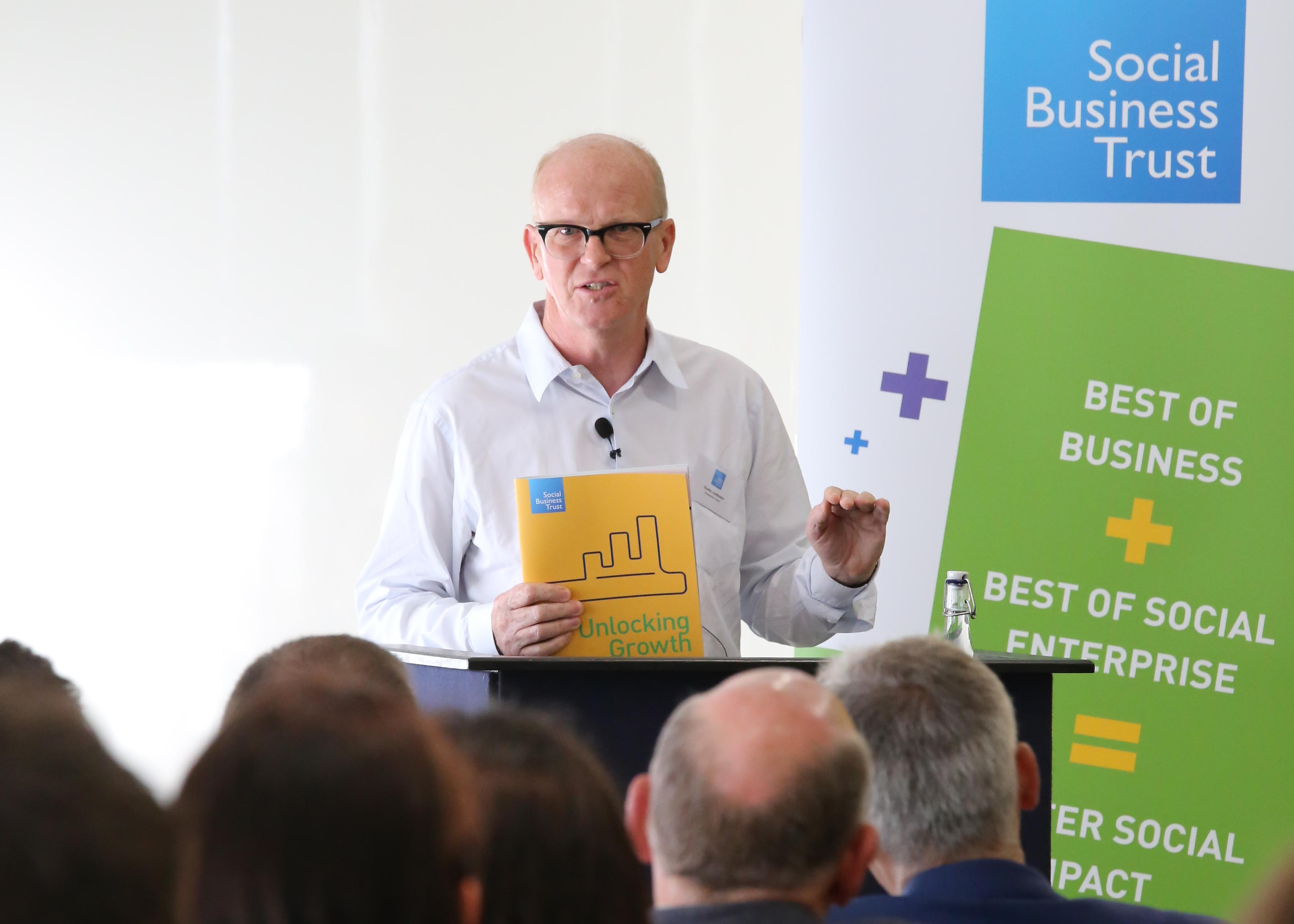 "We have gone from this thing that was marginal to something that is global. But if we are all doing so much that is so amazing, why is everything so shit? The world is actually getting worse," Leadbeater (pictured above) said, to some amusement.
He went on to say that although the social sector did not have much to learn from big business about ideas, "Where we do have a lot to learn is about growth – about the application of talent, money, systems and brands and then spreading it and scaling it."
Unlocking Growth has advice about strategy, governance and investing in your core business. The report is free to download from the SBT website.