Global Focus: New Zealand
In every issue of Pioneers Post Quarterly, we take a look at social enterprise around the world. In our summer edition, it's the turn of New Zealand.
New Zealand has a proud history of social innovation coupled with a unique flavour of creativity and invention which has resulted in one of the most rapidly growing, thematically diverse and resourceful social enterprise eco-systems in the world.
From being the first in the world to offer universal suffrage to establishing a nuclear-free zone in the 1980's, New Zealanders have always been fearless and unconventional in their approach to social, environmental, cultural and economic challenges.
New Zealand has a population of 4.5 million with a 5.9% unemployment rate and strong economic growth driven primarily by the dairy and tourism industry. The country is ranked eighth in the World Happiness Report and first equal with Denmark on the 2016 Transparency International Corruption Perception Index. It is the tenth most highly rated country on the 2016 with very high scores for tolerance and inclusion.
Government investment in infrastructure is well above the OECD average, with a particular focus on rebuilding in the Canterbury region after the devastating earthquakes of 2011. Not only has the post-earthquake environment served as a catalyst for innovation, it has served to shine a spotlight on the fledgling social enterprise sector, advancing its development.
Adversity has fostered community resilience and resulted in an infectious culture of community connection, radical ingenuity and determination to build a society equipped to solve environmental, social and economic challenges.
However, New Zealand still has many challenges to face including environmental degradation, unaffordable housing and an overrepresentation of ethnic minorities and people with disabilities when it comes to unemployment, poverty and health statistics. Social, commercial and government sectors are all beginning to identify social enterprise as the mechanism best equipped to respond to many of the trials we face today.
The evolution of social enterprise
Social Enterprise has been a subtle part of the fabric of New Zealand's society and economy for a long time. Only recently has it come to the fore as the increased use of the term 'social enterprise' has catalysed coherence and unity in the 'business for good' community.
Initially, charities transitioning to a more commercially focussed model faced criticism for their revenue generating activities. In the last few years, perceptions have started to change as the public embraced the concept that their spending can be used to facilitate social development.
A reduction in government funding and oversaturation of the charitable market has quietly forced many in the not-forprofit sector to adapt or disappear. In the decade between 2005 and 2015, donations to charities and NGOs dropped from $120 million to $102.4 million.
Organisations started to gradually evolve and transition to more sustainable and less funding-reliant social enterprise models, without necessarily identifying themselves as 'social enterprises'. In addition, the rising social conscience of New Zealanders has seen the private sector increasingly engage with social missions.
The rise of the startup has also been significant. The OECD Entrepreneurship report identified New Zealand as experiencing noticeably high growth of emerging startups, many with a strong social mission.
The social enterprise ecosystem 
The social enterprise market in New Zealand consists of community-based businesses, a range of not-for-profit organisations with trading arms, and an increasing number of social businesses. New Zealand social enterprises operate in all sectors, addressing a broad range of social and environmental issues, in all regions of the country.
There now seems to be a social enterprise for everything. If you want ethically sourced, plastic free beauty products, Ethique has you covered. If you want to support a café with free range, fair trade, and vegan food, just log into the Conscious Consumers app and take your pick.
How about a cure for obesity and poor health for Māori and Pasifika people? Book a training session with Patu Aotearoa (pictured below). For a solution to unemployment for people with disabilities, you just need to speak with Kilmarnock. Don't know how to ensure the most vulnerable children in New Zealand get a healthy and sustaining school lunch? Perhaps you might like to buy your lunch from one of the many organisations combatting poverty with a 'buy one, gift one' model.
The sector has grown so quickly that, with an estimated market size of 2,000-2,500, government has been compelled to take notice.
Constraints on growth 
Over the last three years, the New Zealand government has increased its engagement with social enterprise. After forming a position statement in 2015, they have gone on to pass cabinet decisions to support sector development and have invested in a number of programmes that seek to deliver specific objectives and outcomes.
The minister for the community and voluntary sector, Hon Alfred Ngaro (pictured below), has acknowledged that access to finance for social enterprises in New Zealand is a significant challenge: "As hybrid social-commercial entities they often fall between the cracks when trying to secure funding or capital."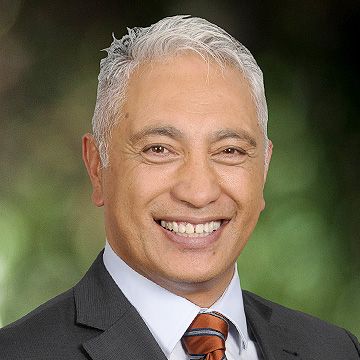 Another challenge is the limited amount of data about the sector and how it contributes to the New Zealand economy. In response, the government has set up a working group to build the government's knowledge of the sector, promote its growth and encourage the growth of social finance.
Mr Ngaro describes the working group as a big focus for his work. He plans to meet with social entrepreneurs around the country, raise awareness of the sector and ask other government departments "to look for ways they can join up to make it easier for social enterprises."
Åkina Foundation, New Zealand's leading social entrepreneurship and enterprise development organisation, has experienced a steady increase in demand from social enterprises seeking business development support and investment readiness services.
In the 2015-2016 financial year, Åkina provided business development support to more than 750 organisations engaged in social enterprise activity at various stages of business development. Today, Åkina is unable to meet the current demand for its services and is seeking further support from government to grow capability building initiatives, make accessible seed funding, eliminate regulatory barriers that constrain investment and implement enabling policy to grow the sector.
Åkina provides specialist advisory services in enterprise development, enabling social enterprises and entrepreneurs to achieve their goals, generating sustainable and measurable benefits. It also acts to enable social enterprises to access a full range of financing and markets. The organisation also works on sector development – catalysing and building an innovative and thriving social enterprise sector.
In order to achieve its vision for a sustainable, prosperous and inclusive world, Åkina has developed a strategic sector growth plan with the Social Enterprise World Forum 2017 at the heart.
Looking to the future 
Hosting the Social Enterprise World Forum 2017 in September will be a key step forward in the development journey of the NZ Social Enterprise Sector. The forum will be used to establish a learning environment for community resilience and innovation; a place to discuss new, scalable solutions to current global problems.
Out of this forum, Åkina expects to reach agreement on an inclusive identity and national definition of social enterprise. One of the questions that will be explored during SEWF 2017 and afterwards is the opportunity to establish an organising body for the sector.
Such a body would enable Åkina to facilitate greater collaboration and knowledge transfer, acting as a representative in discussions with government, business and philanthropists on strategy, policy, finance and practical action. Åkina, in conjunction with government, some private sector partners and intermediary partners, is planning for some considerable announcements to be made at SEWF 2017 that will support sector growth.
There is no better place to host this forum than Christchurch, a city where innovative design ethic and commitment to collaboration has built back a vibrant, alive city filled with cutting edge responses to tough challenges. The social enterprise movement has shown incredible growth in the past few years and continues to develop and diversify with an impatience and determination synonymous with the New Zealand spirit.
As legislation, development programmes and social finance systems mature, the sector will persist and thrive. As the Māori might say: "Ka koroki te manu" – we are creating our tomorrow. New Zealand is the first country in the world to see the sunrise, and so the dawn birdsong symbolises a wake-up call and a welcome to the challenges and glories of a new tomorrow.
Pioneers Post is media partner to the Social Enterprise World Forum 2017, which will be held in New Zealand on 27-29 September. For more details, see www.sewf2017.org.
Photo credit: Alex Hu/Pixabay