Chain Reaction: "Get off the cross, we can use the wood"
September's Social Enterprise World Forum (SEWF) will this year be taking place in one of the UK's biggest hubs for social impact: Edinburgh. Pioneers Post is delighted to be attending as media partner, bringing every corner of the debate and insight straight to our readers.
Our SEWF preview series, Chain Reaction, sees our journalists handing the reins to social entrepreneurs, in a continuous chain of interviews which will extend around the globe.
In the first Chain Reaction, Louise Aitken, CEO of New Zealand's Akina Foundation, Skyped Chris Martin, managing director of Callander Youth Project in Scotland. A few weeks ago, Chris visited the US where he met up with Mike Curtin of DC Central Kitchen in Washington DC.
Taking on the role of interviewer, Chris (top right) asked Mike to explain his journey from a religious studies student to running a social enterprise that provides 3m meals each year and turns over around $16m.
"It's been a glorious ride," says Mike. Read on to find out more about the time he went on hunger strike after a disagreement with the city authority, and why he believes in "relentless incrementalism" rather than saving the world. All our interviewees will meet again at the Social Enterprise World Forum in Edinburgh this September.
Chris Martin: First up Mike, I wanted to ask how did you end up here in the basement of a 1,000-bed hostel in Washington DC?
Mike Curtin: Quite accidentally. I was a religion major – focussing on Buddhism and Eastern religions. I lived and worked in Japan after college, came back to the United States after four years and was hired by a hotel that had been purchased by a Japanese family. We had huge plans, but three years later the Japanese economy burst and my dreams with them. 
So then I opened my own restaurant, which I say now was my first experience in the non-profit sector! I got to know [DC Central Kitchen founder] Robert Egger, so I did some volunteering and adopted the kitchen as one of two non-profits that we would work with in terms of donations, events and fundraising.
You have to be bold and humble at the same time
When I got out of my restaurant, I came across the opportunity to be the chief operating officer of DC Central Kitchen in 2004. I connected back with Robert, and it was one of those right place, right time situations. It has been a glorious ride ever since. 
CM: If my facts are correct, you took DC Central Kitchen from something with a half a million pound turnover to over £13 million. What are the highlights of your career so far in social enterprise?
MC: I'm not sure about the pound conversion there – but we went from half a million dollars to a total budget of about $16 million. I'm pretty pleased with that growth. 
There were two things that happened, and one sort of led to the other. We got into a conflict with the city in terms of what they expected from us for free. They basically said you have to do better. We said, "Okay, we want to do that too, but we're relying almost exclusively on donated food – you should pay for some of this, even if just a small fraction."
It took months for them to agree and then there had to be a public and transparent bidding process. I found that insulting – we had been doing it for over 17 years and now we had to bid for it. We ended up winning most of the money, but then there was a huge process of getting the actual contract written. That went on for months and so we went on strike.
If they respected our service they would not have treated us in this way. We said no. Not just for us, but for our sector. What we do needs to be valued and it was really being devalued. 
Robert said if we really want to do this effectively and be respectful to the men and women who live in these shelters and to those we work with…if we're not delivering food to those shelters, neither Robert nor myself can eat either. That started what become a hunger strike.
We won. We embarrassed the city and all of a sudden we had a revenue stream. We went from having a half a million dollar catering operation to a $2 million social enterprise portfolio.
As we rolled into 2008, the recession hit. Non-profits here in the States were terrified. They were thinking we've got to cut down our services, lay people off. But, if we had cut back, we were just going to create a bigger hole for us to crawl out of later. So we decided to do the counter-intuitive thing – we have to grow, we have to make more meals, hire more people. This is where we really put all our chips on the table on social enterprise.
With the hunger strike, we embarrassed the city and all of a sudden we had a revenue stream
We asked ourselves, "What could we do that was predictable, sustainable, that we can build a staff around, where we can make healthy food and source produce locally?" And so we settled on school food. We got a small contract, which added another $2.5 million to our portfolio, and we've grown that over the last several years. The school business is now about $6.5 million and has created about 80 jobs.
CM: That's amazing. What would you tell yourself 10 years ago? What lessons have you learnt?
MC: The first one is to be bold, to go big and do things people don't think you can do. It was almost delusional to think we could get the school dinner contracts, but the key to making that successful was humility: you have to be bold and humble at the same time. 
When we got into the school contract, we realised fairly early on that we didn't know enough to be successful, so we hired someone who did.
CM: You've been around the world, telling your story. What would you say to a young person that wants to get into a social enterprise in an international context?
MC: People often ask me, what's the secret sauce? Why does DC Central Kitchen work? One of the things that I would say to young people is that neither myself nor Robert Egger have approached this as a "we are going to save the world" social service proposition. First of all, to say one is going save the world, or to save anyone for that matter, seems a little uncomfortable and wildly self-important.
To say one is going save the world seems a little uncomfortable and wildly self-important
What I do know is that we can affect someone's life positively every day, we can make our community a little better every day, and I feel we need to be ok with that. We call it relentless incrementalism.
CM: What's next for Mike Curtain and DC Central Kitchen?
MC: We're opening a café in the Fall over in Ward 8, which is the most economically marginalised area of the city.
As part of that, we're doing a training programme specifically focussed on youth aged 18-24, which we've never done before. We are also continuing on our seemingly never-ending hunt for a new space to bring together some of our disparate operations under a single roof and be a little more effective and efficient. 
CM: I've appreciated your hospitality this week and am looking forward to welcoming you back to my homeland, Scotland. What are you looking forward to at the Social Enterprise World Forum?
MC: I consider myself incredibly fortunate to have been part of these world forums for several years. This work, unfortunately, can sometimes feel a bit lonely, so it is an incredible sense of comfort to sit with colleagues from around the world. To be in the same business as these incredibly creative and inspiring people offers this notion that we might be okay. 
To know there are other people around the world trying to make this world a better place is a pretty comforting thing
As an American now, we need anything we can grab on to that says we might be ok at some point, because right now it is not ok here – it is terrifying. But to know there are other people around the world trying to make this world a better place, even though we may have lost our place in doing that, is a pretty comforting thing. As hard as it is for me to go abroad now and be seen as an American (it's embarrassing – I plan on telling people I'm from Canada), it's incredibly comforting to be part of this community.
CM: That's one of the things that really struck me in Christchurch. Out of tragedy, social enterprise grew. We're facing tough times as well with Brexit, and uncertainty ahead, but I think that you're right, the community coming together under social enterprise has a lot of positive notes. 
The last question I want to ask you is in this big world of social enterprise, who are your heroes? Who inspires you?
MC: There are so many people at these forums that I have to stop and say "damn, that is cool". I would be really nervous about starting to list them as I know I would forget someone. The power of the group is the inspiration for me.
We like to think that we're in the basement of this godawful shelter – that we're doing a lot with a little, and we are – but I've been fortunate enough to be part of these trips where we see people doing a lot more with a lot less. To me that says, "Ok, Mike – as Robert said once – 'get off the cross, we can use the wood'."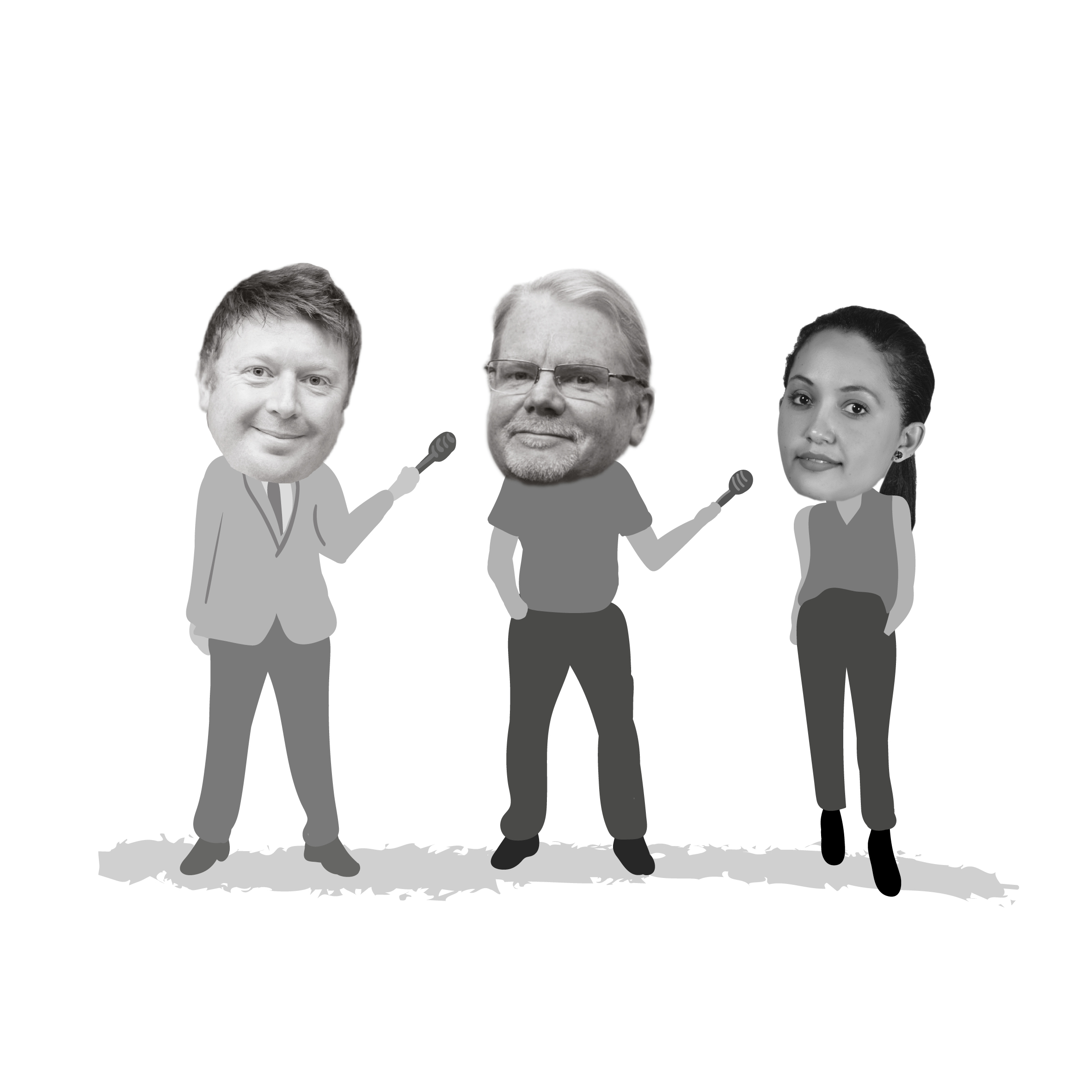 Interview facilitated by Ellie Ward. Look out for the next link in this interview chain when Mike interviews Melat Yosef, founder of VitaBite in Ethiopia – coming soon!
The 10th Social Enterprise World Forum will take place from 12-14 September 2018 in Edinburgh. Pioneers Post is a media partner to the event. See our Social Enterprise World Forum collection for more.