Boosting Brazil's micro-entrepreneurs
Brazil's new president aims to turn around the country's fortunes. But Jair Bolsonaro might do well to listen to a young social entrepreneur who has already spent 15 years helping Brazil's poorest people set up their own small businesses. It's all about a mindset shift, says Lina Maria Useche Jaramillo.
"Everyone can be an entrepreneur." 
This is the motto of Aliança Empreendedora, a social enterprise that has given tens of thousands of the poorest Brazilians the chance to step out of poverty by creating their own small businesses.
Aliança Empreendedora's CEO, Lina Maria Useche Jaramillo, points out that micro-entrepreneurs – such as people who run local cafes, sell products door-to-door or sew garments at home for the fashion industry – are vital to the Brazilian economy. In fact, she emphasises, they represent 99% of all businesses in Brazil. 
People think of entrepreneurs as white men in suits. But that's very different from reality
"We want people to understand that entrepreneurship in Brazil is micro-enterprise," says Useche. "Usually, people think of entrepreneurs as white men in suits. But that's very different from reality. We want to build new stereotypes and show the diversity of entrepreneurs in the country." 
Many of the people she describes as "at the bottom of the pyramid" – particularly those who live in the favelas and in rural areas – are already running businesses but they don't see themselves as entrepreneurs. It's Aliança Empreendedora's mission to help them recognise this and fulfil their potential.
The support that Brazilians really need
Brazil is a vast country with a huge population. At 8.5m square kilometres, it's the fifth largest country in the world with 209m inhabitants. Left-wing president Luiz Inácio Lula da Silva and his successor Dilma Rousseff initially made massive strides forward in reducing poverty from 22% in 2004 to 9% in 2013, but, after 13 years in power, their Workers' Party's reign ended in recession and revelations of corruption. Brazil then endured its worst-ever recession between 2014 and 2016.
On 1 January 2019, right-winger Jair Bolsonaro became the country's new president, promising to turn around Brazilians' fortunes. 
But far away from the corridors of power, Useche and her team have been working at the grassroots for many years to help people to prosper. She met Pioneers Post in September 2018 at the Social Enterprise World Forum in Edinburgh where she swiftly told us her story during a coffee break.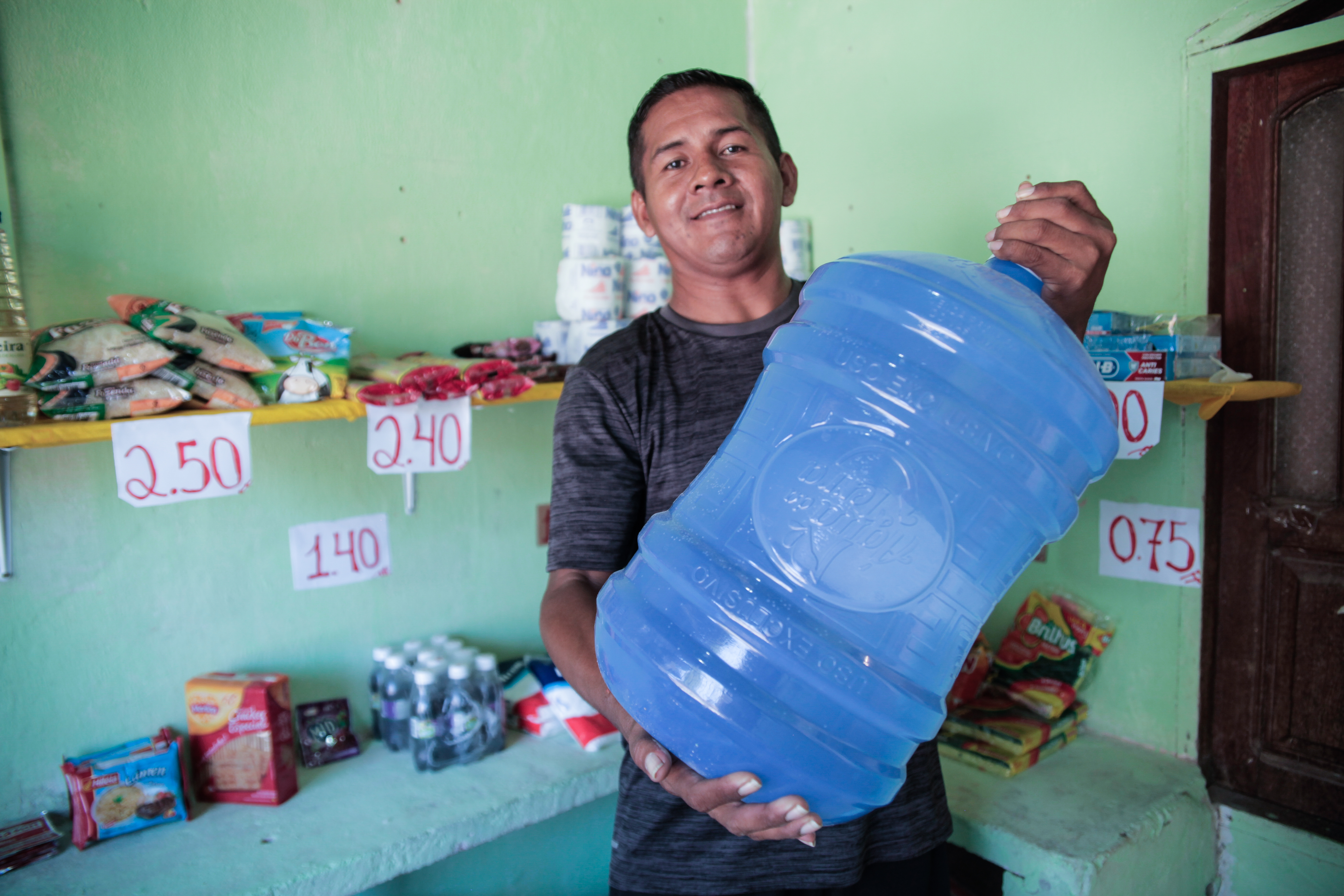 Alianca Empreendedora helps Brazilians realise that any of them could be entrepreneurs
Aliança Empreendedora's approach is founded upon Useche's long experience working in this area, as well as a family commitment to positive work. She was born to Christian missionaries in the coffee plantations in Colombia and when she was three years old, the family moved to Buenos Aires in Argentina. In 1997, she moved to Brazil where she began to study business. During her course, she became involved in a voluntary organisation in which the students created business and marketing plans for local businesses at reduced rates. Through this, she explains, she realised that doing good could be a career for her.
After qualifying, she went for the usual job interviews for business graduates at banks and big businesses, but then, she says, she was lucky: an NGO called and offered her a position as a financial co-ordinator at an incubation programme for young entrepreneurs in poor communities.
It didn't work though. "We thought we knew what they needed," she says. "But we only had one success out of ten."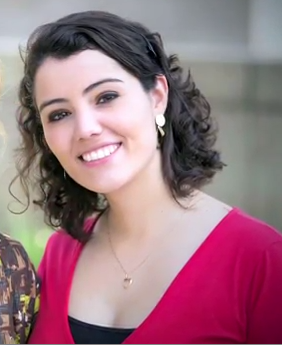 So, in 2005, at the age of 20, Useche (left) and six friends struck out on their own. They founded a new organisation in Curitiba in southern Brazil, pulling in favours from contacts for donations of office furniture and relying on their parents to support them while they had no income. Through an initial partnership with a local foundation, they aimed to support micro-entrepreneurs in low-income communities, the people in the most vulnerable situations in Brazil. 
This, Useche explains, was the start of Aliança Empreendedora, and over the coming years the team honed the organisation's approach to become the success that it is today. Aliança Empreendedora's work encompasses training and support for micro-entrepreneurs in partnership with corporates, foundations and statutory bodies as well as awareness-raising about the importance of micro-enterprise to the country. "When we really understood what we were doing, we were finally useful," says Useche. 
Making the magic happen
When working with potential entrepreneurs, the first barrier Aliança Empreendedora needs to help people overcome, Useche explains, is a mindset shift. "Many people – especially women – don't see themselves as entrepreneurs," she says. By getting people together in groups, the Aliança Empreendedora team "makes the magic happen". By acting as facilitators "we make the knowledge arise from the room to empower their entrepreneurship".
"It's really powerful when someone realises that they already have what it takes to be an entrepreneur and that they are then going to invest in their own entrepreneurial journey," says Useche.
Regina Tchelly is a recent success story. While working as a domestic assistant for a family in Rio de Janeiro, she learned to cook with healthy, organic ingredients. After taking a culinary course, she developed her own business, Favela Organica, which promotes healthy, sustainable food through workshops and events. Her clients include the Rio de Janeiro city hall and she is now often invited to hold workshops in Italy by the Slow Food movement.
Edson da Maia Stenheuser is a young entrepreneur who manages his own local shop which, in addition to selling stationery, also provides an internet service to his local community – a place too poor to interest the big internet providers. He employs his mother and brother in his shop and has helped other local people to develop their enterprises too.
Working with giants
Since the beginning, Aliança Empreendedora has grown through forming partnerships with bigger, more powerful organisations. During our quick conversation, Useche mentions funding from Santander, pro-bono support from McKinsey and joint working with Ashoka. 
During a longer telephone conversation after the Social Enterprise World Forum, Useche explains that Aliança Empreendedora develops programmes to meet the aims of the social responsibility units or procurement departments of big businesses or the social ambitions of foundations or statutory bodies. With telecommunications multinational, Telefónica, for example, the organisation runs a programme to support young tech entrepreneurs in low-income communities. With VW, there is a programme for women entrepreneurs. And in partnership with Santander's microcredit operation, Aliança Empreendedora runs capacity-building training for micro-enterprises.
It's really powerful when someone realises that they already have what it takes to be an entrepreneur
A project that Useche is keen to highlight is with Danone, which, in 2011, began to work with Aliança Empreendedora to reinvent the way that it sold some of its products. Danone wanted to get its products – such as yogurts – into low-income communities at the same time as giving women from these neighbourhoods the opportunity to become Danone salespeople. 
Danone and Aliança Empreendedora have created a network of "madrinhas" (godmothers) who support saleswomen, known as "kiteiras", to sell products in their local communities. Not only are the women trained in sales, they also learn about health and nutrition.
For many of the women, the project has been life-changing. Useche cites the example of Ana Carla, who worked hard to become a madrinha, managing 450 kiteiras. During the recession which caused Ana Carla's husband to lose her job, her income from this kept her three children in school, as well as paying for a new home for the family.
For Danone too, the model is a success, providing 10% of its sales in Brazil.
Raising awareness of micro-enterprise is important too for Aliança Empreendedora, and for four years the organisation co-created a regular feature on Brazil's most-watched Saturday afternoon TV programme, Caldeirão do Huck. Each week a micro-entrepreneur was selected for a life-changing investment in their business. This publicity, Useche says, was enormously successful. "This really reached our target audience," she says, "and sent the message about who the real entrepreneurs are out there. All of the stories were amazing and 99% of them are still running and growing."
Today, although Useche and a colleague are only two of the original seven founders left, Aliança Empreendedora has 40 staff, three offices in different parts of Brazil and works across 27 states. It has supported 78,000 entrepreneurs to date and reached out to thousands more.
Useche was at the Social Enterprise World Forum to explore new connections and opportunities. As a social enterprise, Aliança Empreendedora is a member of a growing movement in Brazil and Useche believes that the support network for social enterprises in Brazil needs to be strengthened. 
She also emphasises that she is looking forward to fulfilling one of Aliança Empreendedora's ambitions in 2019 – pushing forward the organisation's new "think tank" focused on micro-enterprise in Brazil. It will start by mapping all the organisations that support micro-entrepreneurs in the country and, with what she describes as an "open door" to the government's ministry for small businesses, she aims to influence public policy to better support entrepreneurs in the near future.
Aliança Empreendedora is playing an important role in changing the lives of Brazil's poorest people. Whether the country's new president is able to do the same remains to be seen.