Meet the founders: ethical clothing company Birdsong
If you're a woman (or know one) making a tangible difference in social enterprise, impact investment and mission-driven business, nominate for WISE100 2019 now!
WISE100 leaders Sophie Slater and Sarah Neville are the founders of Birdsong, a clothing brand whose products are all made by women facing barriers to employment. Promising customers 'no sweatshops, no photoshop', the company has helped its makers earn over £100,000 to date. Sophie and Sarah – 20-something Londoners and recently been named on the Forbes' 30 under 30 social entrepreneurs list – tell us what drives them.
Who or what has been the biggest influence in your life? 
Sophie: My parents were always involved in the local community. They always instilled a sense of justice and campaigning for a better world. It made me realise how privileged I was growing up and that society needed changing.
Sarah: I came from a big family and it's had a huge impact on me – having so many different characters around at all times. I also spent quite a lot of time living abroad. It's opened me up to new ways of thinking.
What's the best or worst decision you've made?
Sophie: I made a really bad decision to leave university and move in with my ex-boyfriend when I was 18. And we moved to Bristol, 450 miles away from home! But it was also the best thing that's happened to me development-wise, because I learnt how to be financially independent. I learnt a lot.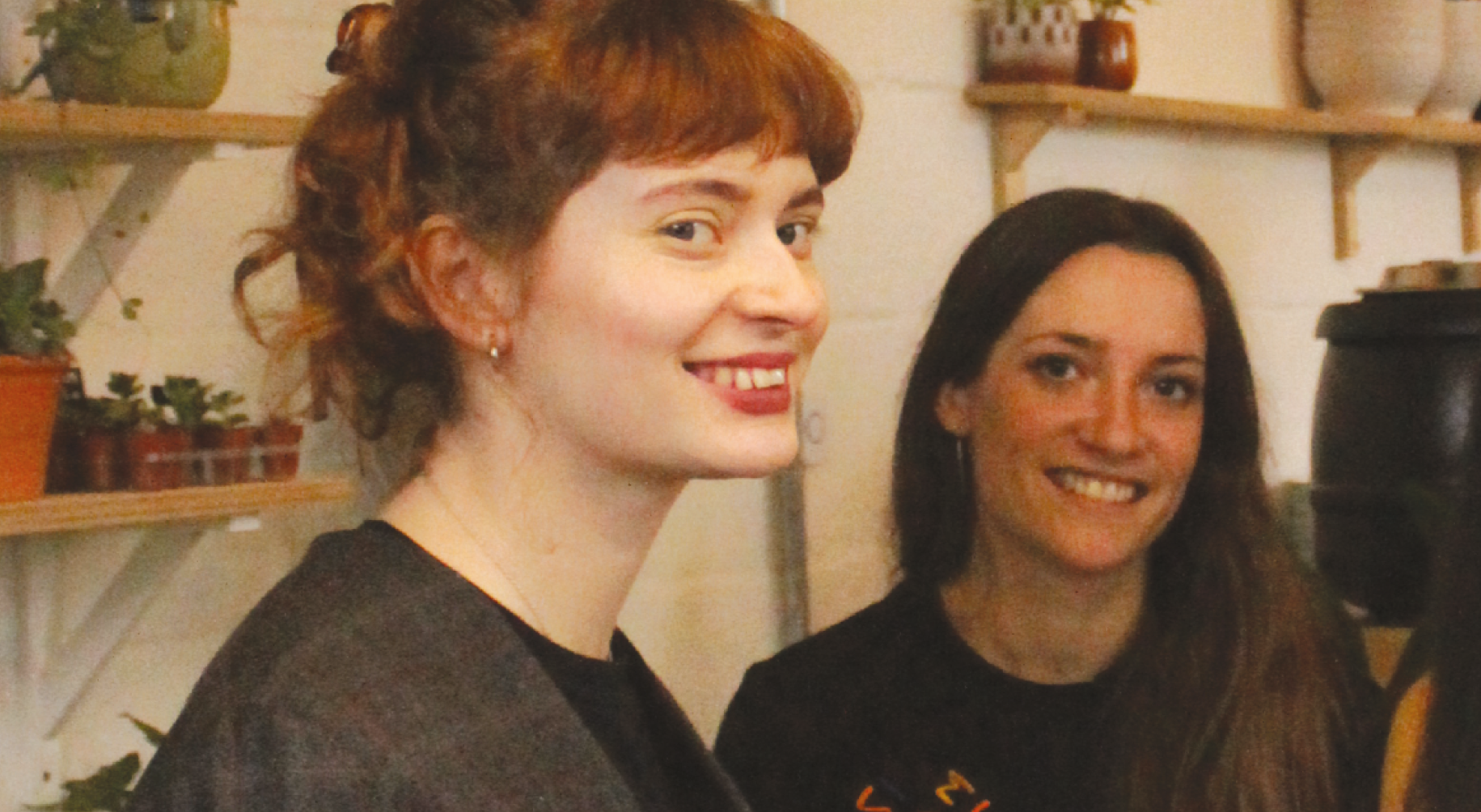 Co-founders Sophie (left) and Sarah (right)
What was your lightbulb moment for doing what you do now?
Sarah: The two of us met on the Year Here graduate programme. During that time we met lots of different women's organisations and saw that they were always struggling for funding, but on the other hand had really high-quality making skills. So we started to build this idea that would help them sell what they were making.
Sophie: I'd been working in ethical fashion and with chronically underfunded women's groups for two or three years. When I met Sarah, all those interests coincided. 
We're helping women make a decent living, using skills they already have and doing something they love
What do you feel is your purpose? 
Sarah: We're helping women make a decent living, using skills they already have and doing something they love. 
Sophie: For us, fashion is a tool for change and self-expression. But it was about reimagining that in a way that was simpler and fairer, in a way that we could sleep at night! Creating social change at every stage of the supply chain is our reason for being.  
What's it like being a woman in social enterprise? 
Sophie: Women are more represented in this world than in other spaces. And we've got an amazing family of women-led peers. But funding still looks bleak. Only 8.5% of funding goes to women despite the number of women in business doubling*.
Sarah: We know a lot of people facing a funding gap. Beyond that initial incubator phase and before you reach the £1 million turnover stage, there's an in-between stage. It's hard to get funding for just growing or expanding your idea.
What's Birdsong doing to support leading women in social enterprise?
Sophie: We have a network of people that we help, activists who we pass opportunities on to. We started a group called Rants & Bants for women to get together and discuss things like fundraising, recruitment and management. 
Sarah: We also do really regular pop-up events and there's been a lot of mutual promotion. It doesn't feel like everyone is in competition. 
Sophie and Sarah really set themselves apart with their financial success and the impact they've made... creating real income for a sector that has faced such challenges - WISE100 judges
If there were no limits, what would you or your organisation achieve? 
Sarah: Our own factory, employing hundreds of women, with loads of support.
Sophie: We want our factory to look like the Stella McCartney staff canteen – free veggie food, massages. It would be the best place to work in the world!
What's the best thing someone has said or done for you in your career? 
Sophie: When we hired our third co-founder she said it was her dream job. That's the best thing that's happened to the company.
Sarah: I find it really helpful when people take time to give you really honest, practical advice. People who tell you the things you don't know and how to get to the next step.  
What's the best bit of your day? 
Sarah: I really like making a proper breakfast at home when no one's there.
Sophie: Winding down to go to bed is the best part of my day. I write down everything I need to do the next day, read, do some meditation, light candles... I have a proper routine. Haven't quite cracked my morning routine yet!
Read more from Birdsong here.
* The proportion of all funding invested in [UK] businesses with a female founder fell from 14.9% in 2016, to 8.5% last year. Source: The Entrepreneurs Network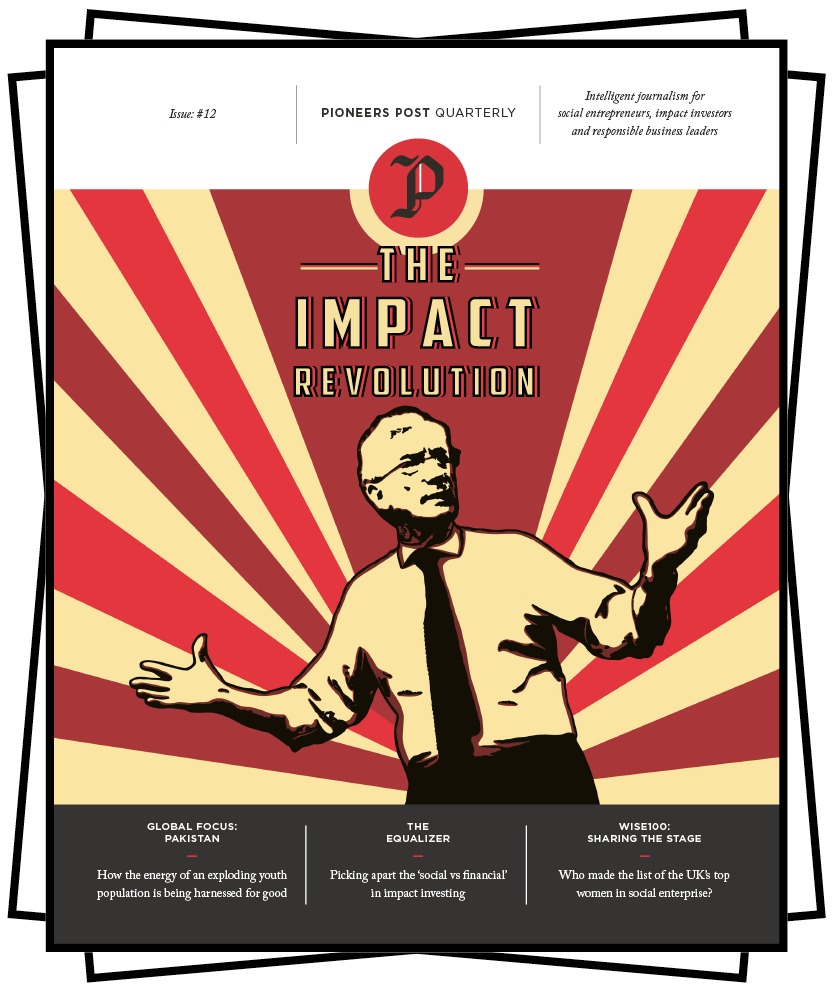 This feature was first published in Pioneers Post Quarterly, issue 12. To read the rest of this issue, subscribe here.