'I'd create beautiful, well-managed, affordable homes for everyone' - Katharine Hibbert
If you're a woman (or know one) making a tangible difference in social enterprise, impact investment and mission-driven business, nominate for WISE100 2019 now!
Katharine Hibbert is the founder of Dot Dot Dot, which allows people to live affordably as property guardians in buildings that would otherwise be empty, while volunteering in the local area. The social enterprise has housed over a thousand people to date, clocking up over 160,000 hours of voluntary work. The WISE100 leader – selected as outstanding in the category 'Women running £1m+ turnover social businesses' – tells us about changing career, managing stress, and what she learned from hitchhiking.
I spent a lot of my teens being very into alternative music in quite a suburban environment. You get used to being different. Maybe that's what I've looked for in my career – finding ways of doing things differently but in a small scene that you can shape. If you do tread your own path, you find other people doing a similar thing. 
Going hitchhiking in my early 20s I discovered that you can get anywhere almost as fast as on the coach. Everyone is driving along with empty seats. If this is true of cars, what else is it true of? Food, houses… there are so many wasted resources that it is completely possible to live entirely off them. 
The thing that's shaped my career quite a bit is having a low boredom threshold. I really like to have quite a lot of stimulation. You get satisfaction from solving problems and you also get to make a difference to the causes you care about.
At Dot Dot Dot we're actively trying to remove barriers that make us look less welcoming to anyone who might want to work with us. I try to be available to give advice, encouragement and help where I can. 
I'd create beautiful, well-managed, affordable homes for everyone if there were no limits. Places where people want to be. I think it's easier to achieve than you might think, but you need a lot of political will.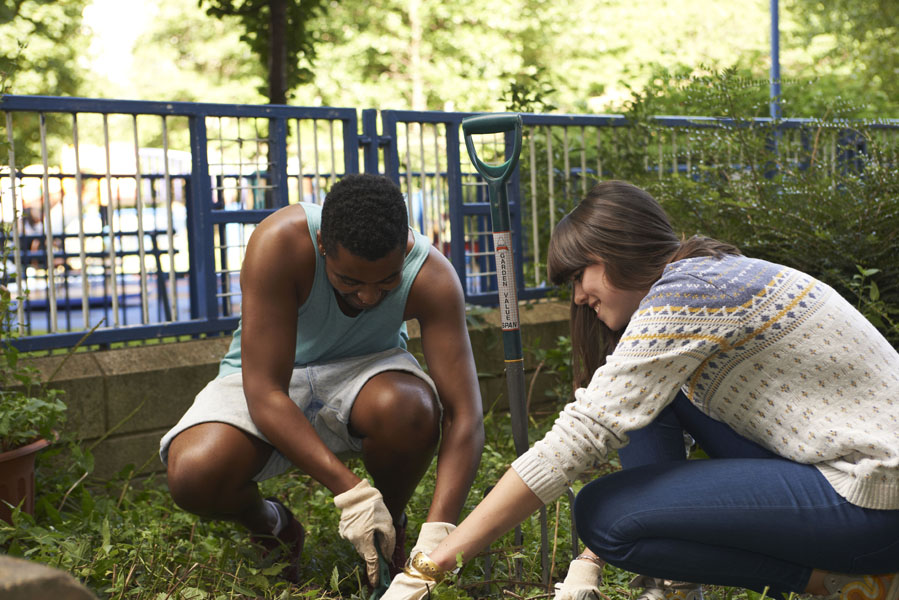 Above: Dot Dot Dot property guardians doing volunteer work 
When I was 23 my deputy editor asked me whether anyone was really interested in my opinion on the Tories' pension policy. It really stayed with me. I always ask myself: what do I actually have expertise in? What can I add? 
The thing that helps me deal with stress more than anything else is sport. When things at work are challenging and the solution isn't obvious, it's nice to have a simple task where all you need to do is turn up and train, and over time you will get better or go faster. That's really comforting when nothing else is linear. 
Individual people motivate me to keep going. I had a chat with someone recently who told me what a difference it made to him to have inexpensive housing. He could afford to set up his own social enterprise. 
Leaving my full-time job as a journalist was the best decision I ever made. Although for a long time it didn't feel like that. There are definitely benefits in having a job where someone else buys the tea bags and you always get paid, as opposed to working very hard on something that might not go anywhere and not earning any money! I'm so glad I did it though. 
The last time I saw my great aunt we all sat round her bed drinking a bottle of champagne. I'd like to be remembered as someone who managed to deal with setbacks while having as much of a good time as humanly possible. I think drinking champagne on your deathbed is the way to go!
"Katharine has addressed homelessness in a most innovative way... She has increased volunteering hours hugely and has high ambitions for the organisation" - WISE100 judges
Interview by Sasha Gallick.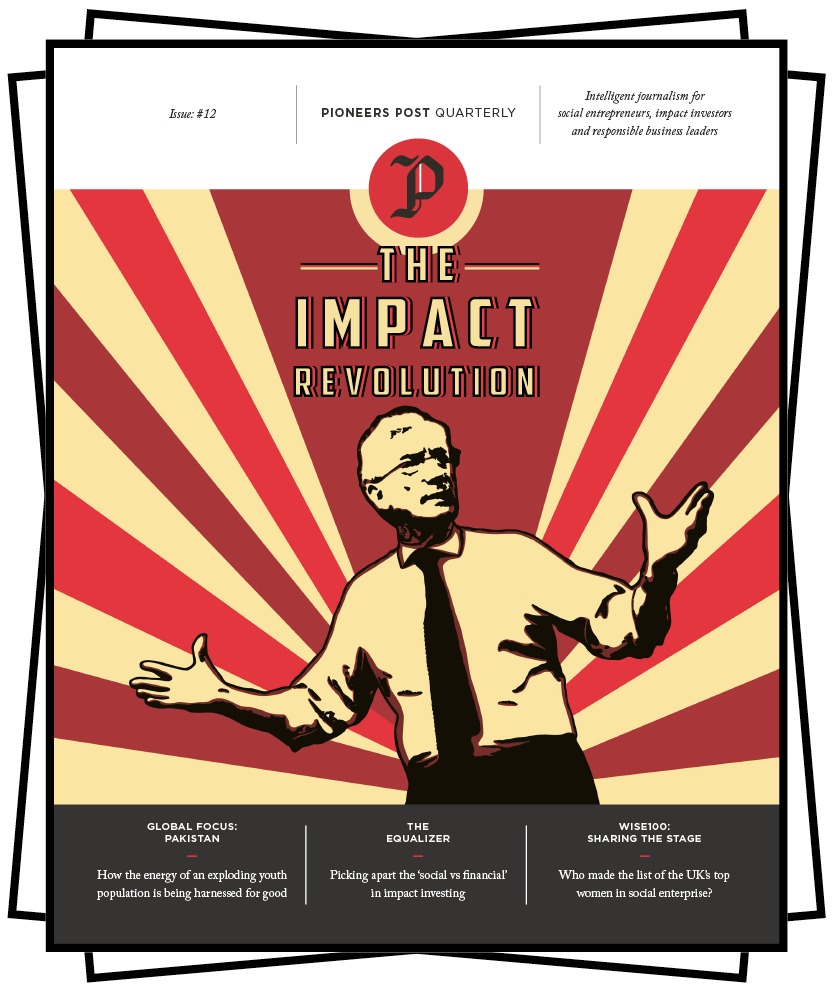 This feature was first published in Pioneers Post Quarterly, issue 12. To read the rest of this issue, subscribe here.