Gently disrupting: Charlotte Millar, co-founder of Finance Innovation Lab
If you're a woman (or know one) making a tangible difference in social enterprise, impact investment and mission-driven business, nominate for WISE100 2019 now!
Finance Innovation Lab incubates the people, ideas and movements building an alternative, healthier financial system. Pioneers Post hears more from co-founder Charlotte Millar – summed up by her WISE100 nominator as both "kind" and "powerful".
Charlotte Millar's aha moment came in Colombia. Studying Modern Languages had prompted a "curiosity about the world" and an appreciation of different ways to do things – but it was a semester in Bogota that marked "a deep immersion in systems thinking." Simplistic impressions often hid a deeply complex reality, she realised: "It's made out that Colombia has a cocaine problem, but other countries are consuming it – so who's really causing the problem?"
A later role at the charity World Wide Fund for Nature (WWF-UK) sparked another rethink. In 2008, Millar was part of a team exploring sustainable consumption and production. At the time, the charity was also working with a major bank – which had philanthropic goals, but was seemingly unable to change its core business practices to be genuinely sustainable. The question soon became: how should we redesign the entire financial system?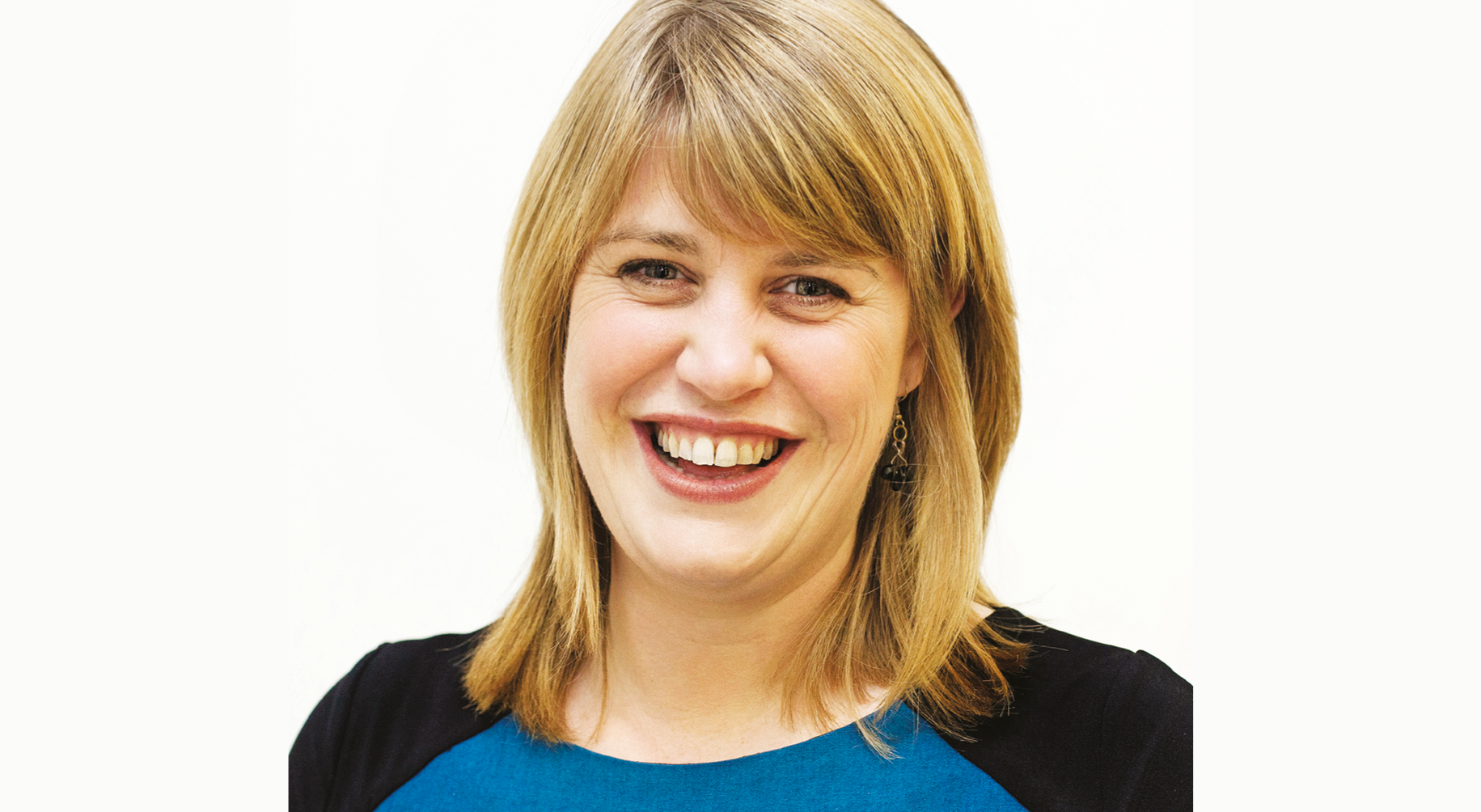 A new project was born, initially a joint initiative between WWF-UK and the Institute of Chartered Accountants in England and Wales, and from 2015 an independent charity (still supported by the two organisations). Millar had no finance background – though her co-founder Jen Morgan did – but brought experience of strategy and cross-sector collaboration.
"We understood – and this is the DNA of Finance Innovation Lab – that we'd have to involve a wide variety of people: banks, governments, innovators, other people who are thinking differently," says Millar. 
Her starting point was interviews with some 50 stakeholders interested in doing finance differently, from the UK Treasury to the Quakers. Those conversations prompted an impression, she says, of "a pretty broken system" driven by self-interest and profit "at all costs". When the financial crash hit a short time later, she wasn't much surprised.
Doing things differently
Ten years later, Millar still sees a system in need of deep transformation: "I don't see enough changes based on what went wrong last time." But she's hopeful that the alternative, often very small-scale stuff can start changing things. CredScope, for instance, is an alternative credit reference agency that uses more holistic data, such as on-time rent payments, to build people's profiles. It demonstrates the kind of new approach desperately needed, Millar says, "serving people in need – not just making money for a few people." 
CredScope was among the ventures supported by Finance Innovation Lab's nine-month fellowship programme, which supports financial ventures that work for people and planet. CredScope has recently been approved by the Financial Conduct Authority (the UK's regulatory body) to operate commercially, meaning a chance to properly scale. That's no mean feat: it can take years for providers to meet the FCA's extensive requirements. 
Millar knows a thing or two about perseverance herself. Aside from funding pressures, one of the biggest challenges Finance Innovation Lab has faced, she says, was simply getting going.
"We started it within a science-based environmental NGO – focusing on finance and innovation was completely new. It was seen as something very countercultural, and there was a lot of scepticism at the beginning."
It was seen as something very countercultural, and there was a lot of scepticism at the beginning
It took courage to keep going; it still does. Working with innovators is an inspiration: "I'm very impressed by their scale of ambition, their critical thinking about finance and their perseverance in trying to disrupt the market." 
But Millar also credits the environment that she and her three co-founders created together. "We knew from the beginning that we wanted to create a culture in which it was okay to be vulnerable." Leaning on each other's support has been crucial during tough times. The co-founders also did "a lot of work" on understanding their own strengths and weaknesses. And they sought out a coach who helped them develop their organisational culture and leadership capacity. The organisation would be nowhere, Millar says, without the coach's "sheer belief" in the team and her ability to keep them focused on their purpose. 
Fearless females
What's the role of women in the new financial system? Research suggests having more female board members makes companies more profitable. But Millar is less interested in "co-opting" more women into the mainstream culture, than in "more transformative innovation," in which the leaders might be those who are currently underrepresented in finance, such as "women of colour, or people who have experienced poverty and the negative impacts of the current financial system." These are the kinds of people – based on the experience of her programme participants – "who are unafraid to bring in a new culture, and genuinely different products and services."
Like many others, Millar wants to see lots more women in influential roles within finance, not least to counter a culture that's dominated by a largely white, male elite. But that may not happen without the right support. 
The degree to which you can change the world is directly related to the degree to which you are willing to change yourself
"Women don't necessarily put themselves forward for a [senior] role. When you hit the first problem, if you are made to feel like you are "not one of us" – which I think a lot of women encounter – that might be enough to make you pull out." The solution, she says, is more long-term support for leadership training and development. The Finance Innovation Lab isn't specifically aimed at women, but its all-female staff team is keen to get more diversity among programme participants (30% of fellowship participants were women in 2017 – the target for 2019 is to improve on that). And last year, the team launched a dedicated community for women in financial innovation. 
Millar took a back seat at Finance Innovation Lab in 2015, when it became an independent charity (led by 2017 WISE100 nominee Anna Laycock), though she continues to support it as a mentor and advisor. Since then the Lab has incubated 29 innovators through its fellowship programme (pictured above), grown the team to five staff, and become a prominent voice in the fintech debate, working with partners such as Future of Good in Canada and the Institute for Social Banking in Germany. 
The languages graduate, meanwhile, has turned her attention to new fields, co-founding the New Economy Organisers Network which builds the capacity of social and economic justice campaigners. What's the one thing she advises those wanting to disrupt the status quo? "The degree to which you can change the world is directly related to the degree to which you are willing to change yourself", Millar says. No one said disruption would be easy. 
"Finance Innovation Lab is one of the most disruptive and positive voices in the debate that is currently raging on the role of capitalism and Charlotte's role in this has been instrumental. She is a great demonstration of how women are driving the rebalancing of global capital markets by challenging the norm and proposing new, bold thinking and solutions" – WISE100 judges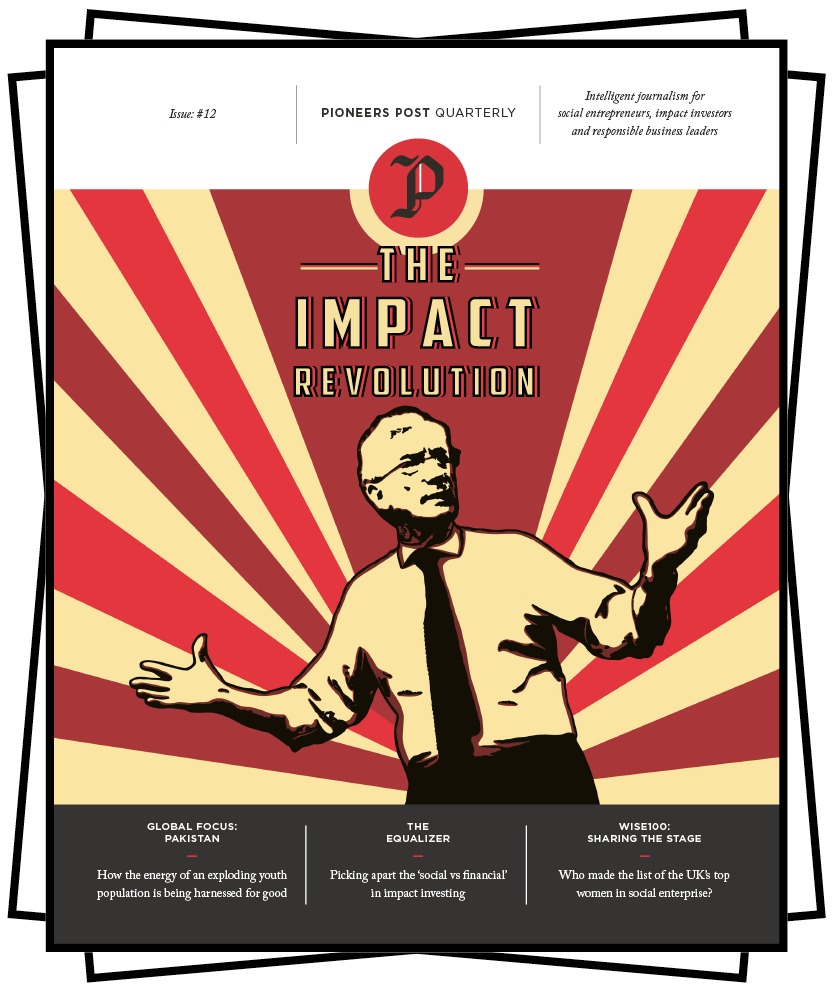 This feature was first published in Pioneers Post Quarterly, issue 12. To read the rest of this issue, subscribe here.