WISE conversations: Inviting more women to the table
At our latest WISE dinner – this time in London – dinner guests discussed the importance of making more women visible.
Become more visible, and opportunities will land at your feet. That's the experience, at least, of The Finance Innovation Lab's executive director Anna Laycock.
As more opportunities come my way, I'm taking space from other people
Speaking at a gathering of 15 women leaders from social enterprises across the UK, Anna listed some of the things that had come her way since making it onto both the NatWest WISE100 list, which highlights 100 of the UK's leading women in social enterprise, and the Women in Fintech Powerlist.
"I got loads of LinkedIn requests from people I'd never met, my favourite one of which reported to be from Ariana Grande about an opportunity that Elon Musk had sponsored… What this brought home to me was that once you become visible, lots of things come your way."
But, she continued: "I'm conscious that as more opportunities come my way, I'm taking space from other people who are less visible, in a self-reinforcing feedback loop."
After Anna spoke, the theme of bringing new voices to the table continued throughout the evening.
Antonia Orr, CEO at Coalition for Efficiency, said: "How can we turn around to other women and make space for them?
"It's about giving out your hand and pulling out the next women to come up and join you – maybe someone who might not have the power to do so themselves. And I'm pleased that we have been discussing that this evening."
We need to bring the women who aren't into this room into the conversation
While Gheetha Rabindrakumar, head of engagement at Big Society Capital said: "It's great that this network has been set up and there are some fantastic women on the list.
"But I'm conscious there are a lot of people out there doing some great stuff and we need to see more of them in this space. We need to bring the women who aren't in this room into the conversation."
The dinner guests also discussed how changing working conditions might enable a workplace to become more diverse, and whether men should be invited into discussions of gender balance at work.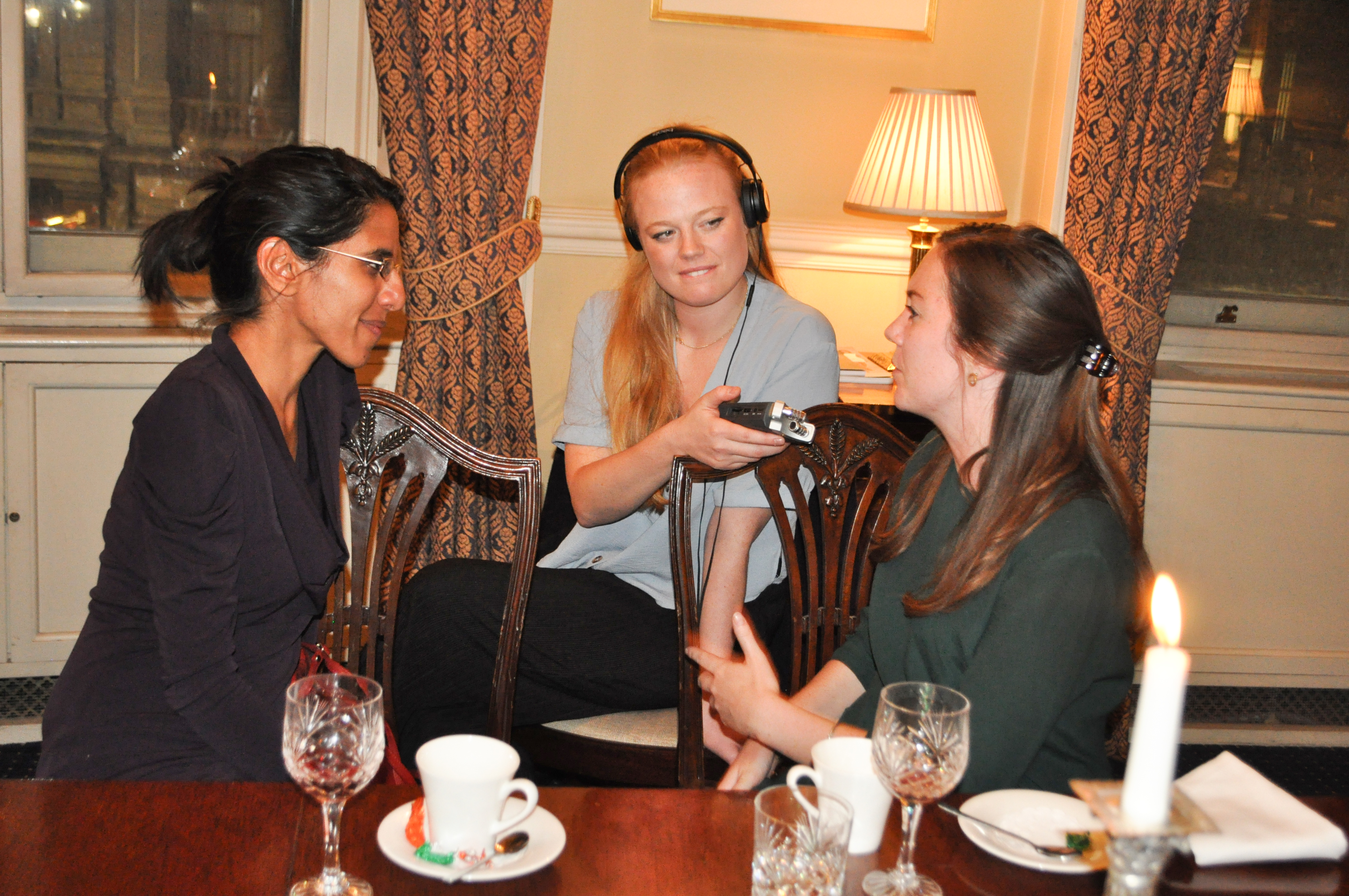 Pioneers Post's Caroline Hailstone speaks to Big Society Capital's Gheetha Rabindrakumar and Fat Macy's Founder Meg Doherty
You can hear more of the conversation in the Pioneers Post podcast above.
For more content on the inspiring women in UK social enterprise, head to the NatWest WISE100: Leading women in social enterprise collection.